The vaccines are now available to public. colleges, schools are about to open, It may be opened in next few weeks. So all the people who are vaccinated and want to travel I Would recommend the following Tourist Areas.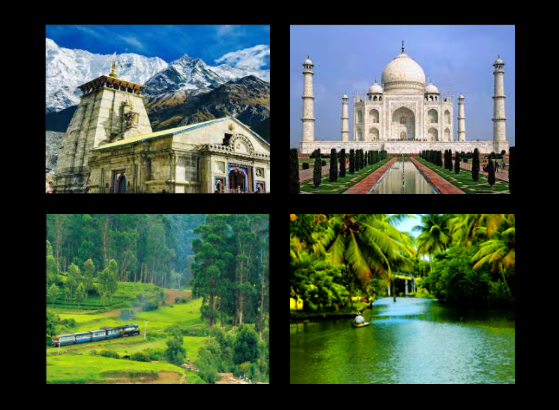 KEDARNATH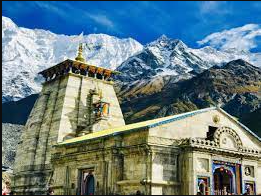 One of the most popular tourist areas in northern India is Kedarnath. during 2016 due to heavy floods kedarnath and badrinath was wiped out leaving the temples. From 2017 to recently 2020 The temple was rebuilt. And now its open to the public but have to follow covid protocols during the visits. To visit kedarnath you can travel in three ways air, railway, road transportation.
Fly to jolly grant airport in Dehradun, About 239 KM from Kedarnath and operates daily flights to Delhi.
By train, nearest railhead is at Rishikesh, 221 KM away.
By road, catch bus/cab from Rishikesh and Kotdwar to Kedarnath.
AGRA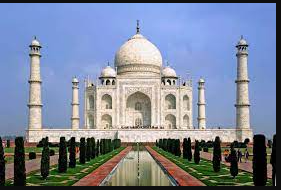 Agra is one of the most historic places in India. Since 1504 From Delhi Sultanate to Mughal Empire this place is known for its Myths and its Architecture. In Agra one of the seven wonders Taj mahal is present along the banks of Yamuna river As it was built by shah Jahan for his wife Mumtaz Mahal when she passed away. Mughals had built Agra fort which was one of the best stronghold fortress in the ancient times. Jahangir's palace was the residence where Jahangir used to live. Agra still remains to be most travelled places in India. To visit Agra you Can travel By Air, Railway, Road transportation.
1.By air you can board an airplane to Agra's kheria airport.
2.By road you can travel from bus/cab as it is connected to Jaipur, Delhi, Lucknow.
3. By Train you can book train as Agra comes in the routes between Delhi-Mumbai, Delhi-Chennai, Jaipur-Lucknow.
OOTY/UDAKAMANDALAM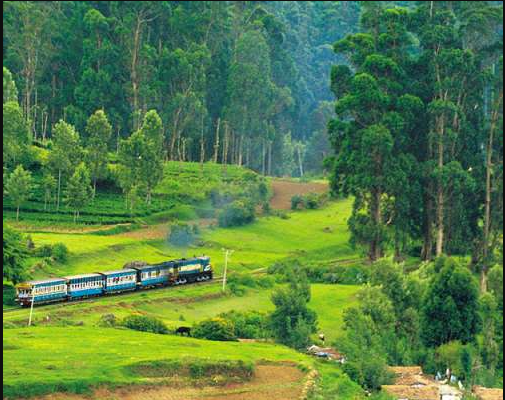 OOTY is a hill station located in southern part of India In Tamil Nadu in Nilgiri district. According to most of the Indians Tamil Nadu is considered to be one of the hottest states in Indian during summer season as temperature hits above 40°C. but places like OOTY and Arakonam remains at 20-30°C. OOTY is considered One of the best tourist areas in India. OOTY is famous for its peaks , hills, Tea plantations. Doddabeta Peak is considered one of the longest peaks in Tamil Nadu. Toy train in OOTY is the most desired rides for many tourists. OOTY is famous for its lakes, Deer parks and botanical gardens. To visit OOTY you can travel by Air, Railway , Road transportation.
By Air, you can board an airplane to Coimbatore airport and later catch toy train to reach OOTY.
By Train, you can book ticket to Arakonam or Coimbatore.
By Road, you can book bus/cab.
KERELA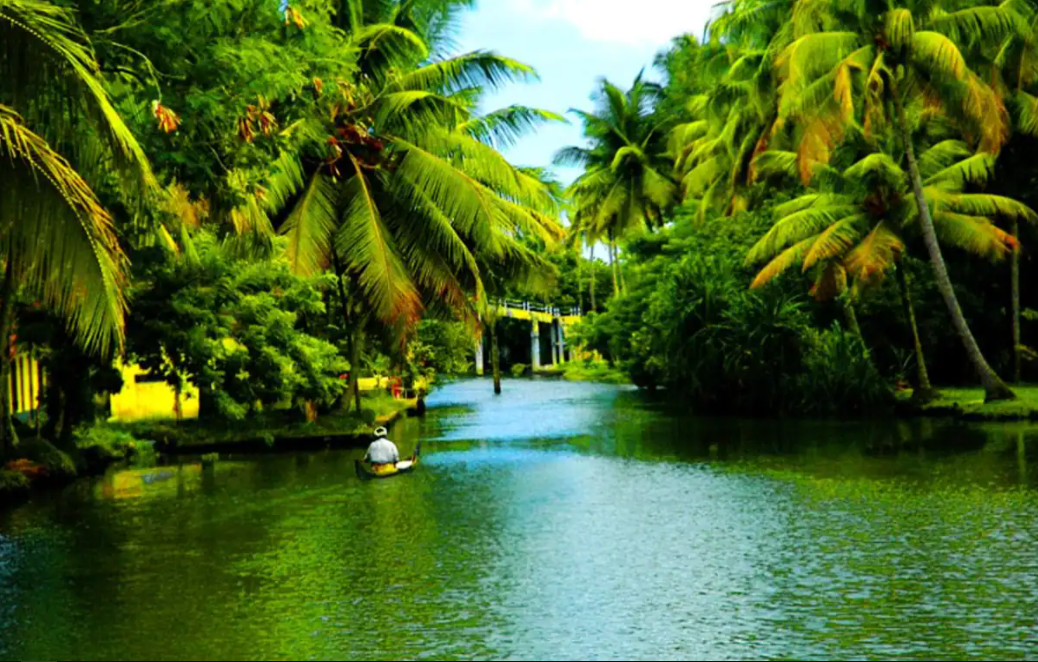 Kerala is a State which is situated near malabar coast. When you visit Kerala Most of the houses are built on river. Kerala is famous for different types of fishes. Lord Anantapadmanaba swamy temple is located in Kumble(Kerala) and is known for myths as said that under the temple there is a treasure worth a value of a whole country!. Onam festival is one of the most celebrated festivals in Kerala. Hill stations like Munnar is famous for its tea plantations and most visited places in Kerala. Kerala is known for its Waterfalls Among them is Athirappilly Waterfall, its height is 80 feet long. To visit Kerala you can travel by air, railway, road transportation.
1.By Air, you can book a flight to Thiruvananthapuram Airport
2.By railway, It takes a lot of time to travel to kerala from railway it takes approx 4 days to reach thiruvananthapuram. Even though you want to travel in train the you can book a ticket from Hyderabad, Chennai, Bangalore.
3.By Road, It takes less time compared to railway service. you can book a cab/Bus.
These following tourist areas are worthy to spend money on it may take a whole week to complete a tour. The atmosphere in these areas might give you the relaxation after spending a whole year among the four walls. Most of the areas are now open to public but have to maintain covid protocols but places like ananthapadmanaba swamy temple in kerela. Jahangir's Palace in Agra, have been closed due to covid but may resume in few months. So stop wasting time in the four walls and travel because it is an oppurturnity to travel at a time like this as there is more time for the third wave of COVID-19.
READ MORE – BGMI IOS VERSION DELAY? WHAT WILL BE ITS EXPECTED DATE BE.