Threads: Instagram's Text-Based App Hits 100 Million Signups in Just Five Days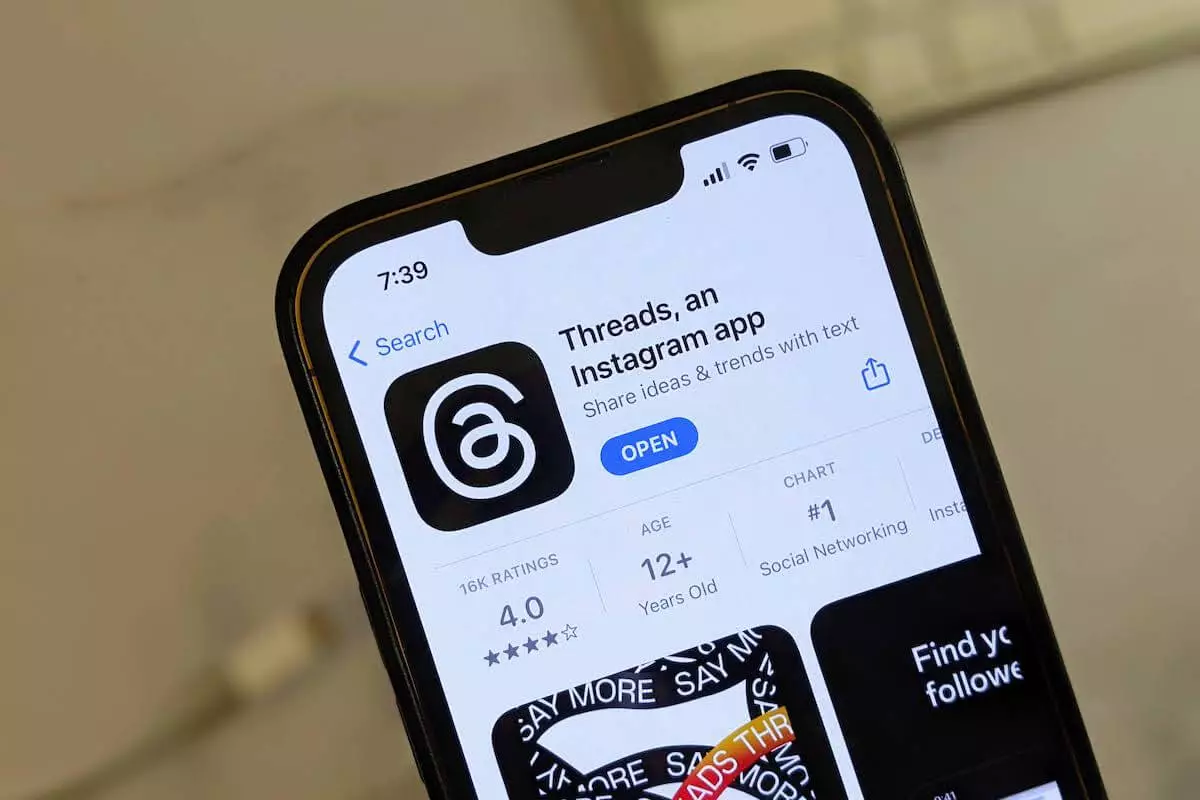 In an extraordinary feat, Instagram's latest venture, the text-based app Threads, has skyrocketed to over 100 million signups within a mere five days of its launch. Adam Mosseri, the head of Instagram, confirmed this milestone and expressed his astonishment at the rapid growth of the app.
Impressive Growth and Future Prospects of Threads
Meta, the parent company of Instagram, had previously announced that Threads amassed 2 million signups within two hours, 5 million signups within four hours, and 10 million registered users within seven hours on its first day. By the following morning, over 30 million people had joined the platform to explore its unique features. It is worth noting that Threads' expansion is particularly noteworthy as it has yet to launch in the European Union due to privacy concerns.
While OpenAI's ChatGPT bot held the record for being one of the fastest-growing consumer products, reaching 10 million daily users in 40 days and 100 million monthly users in nearly two months, Threads has surpassed these milestones within its first month. However, the real challenge lies in retaining users and keeping them engaged on the platform.
Missing Features and Potential Impact
Despite the overwhelming number of signups, Threads currently lacks certain key features. Notably, the app does not support ActivityPub, the protocol used for posts on decentralized networks. Meta has acknowledged this and stated that they are actively working on incorporating this feature, with plans to fully integrate the app into the fediverse once this integration is complete.
Furthermore, Threads currently does not offer a read-only web interface, support for post search, direct messages, hashtags, or a "Following" feed. In addition, Instagram's content guidelines strictly prohibit nudity on the platform, setting Threads apart from other Twitter alternatives like Bluesky, which embrace a more open approach.
Nonetheless, achieving over 100 million users in such a short period is a remarkable accomplishment, signaling that Threads has firmly established its position in the market and is likely to have a lasting presence.
As the app continues to evolve and Meta addresses user feedback, it is anticipated that Threads will introduce new features and enhancements, further enhancing its appeal to a diverse user base. With its rapid rise in popularity, Threads is poised to become a prominent player in the social media landscape, catering to individuals seeking a fresh and text-focused digital experience.
"I'm amazed by the incredible growth we've witnessed with Threads. Surpassing 100 million signups in just five days is truly unprecedented."
– Adam Mosseri, Head of Instagram
Stay updated with the latest in the startup world through our Startup News and Funding Alert. Sections. Explore Founder Profiles, Startup Profile, Founders Interview, Success Stories. In-depth Insights articles, Resources, and How to. Follow us on Facebook, Twitter, Instagram and LinkedIn for regular updates.
Note: We at
The Entrepreneur india
takes our ethics seriously. More information about it can be found
here
.