Zetwerk: Empowering Manufacturing Innovation through Technology-Driven Solutions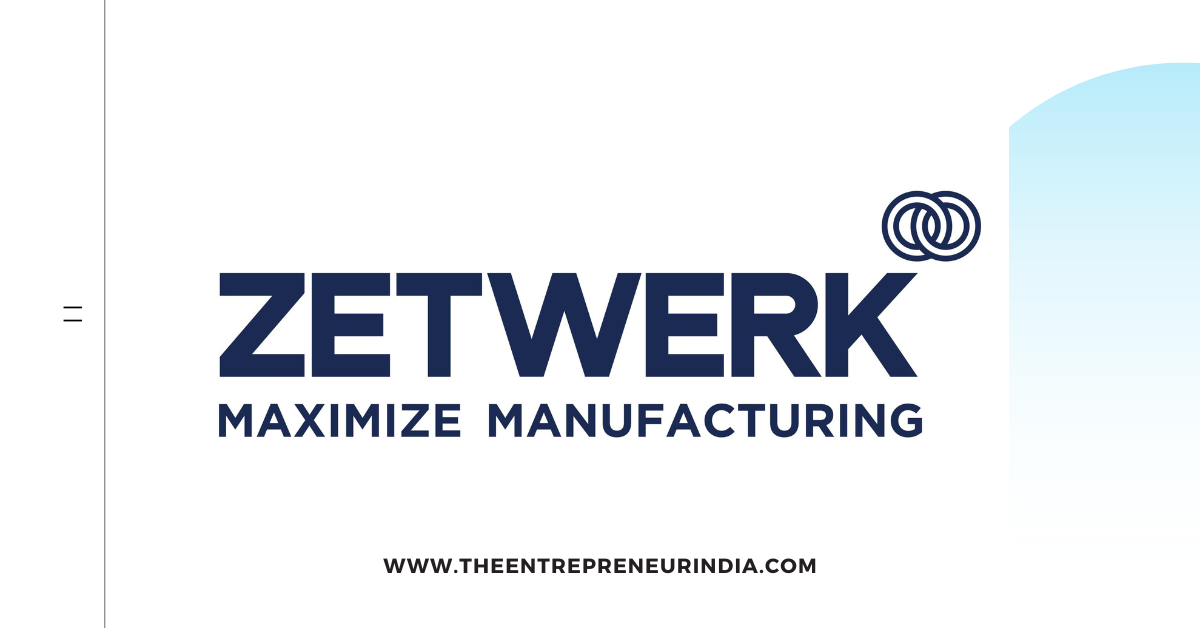 Zetwerk, an innovative Indian startup, has emerged as a frontrunner in the manufacturing industry, offering a cutting-edge platform that connects customers with high-quality, on-demand manufacturing solutions. With a focus on technological advancements, Zetwerk is transforming traditional manufacturing processes, delivering efficiency, cost-effectiveness, and streamlined operations to a wide range of businesses. This article delves into Zetwerk's mission, vision, key products/services, unique value proposition, target market, notable achievements, founding story, team, company culture, growth trajectory, funding, partnerships, future plans, and its potential to revolutionize the industry.
Overview
| Attribute | Description |
| --- | --- |
| Company Name | Zetwerk |
| Founded | 2018 |
| Headquarters | Bengaluru, India |
| Industry | Manufacturing and Industrial Services |
| Services | 1. Manufacturing: Contract manufacturing, sheet metal fabrication, CNC machining, assembly, and more. |
| | 2. Industrial Services: Design, engineering, quality assurance, logistics, and project management services. |
| | 3. Procurement: Sourcing of raw materials, equipment, and components for various industries. |
| | 4. Export: International export of manufactured goods to customers worldwide. |
| | 5. Technology Solutions: Development of software tools to streamline manufacturing processes. |
| Key Features | 1. Wide Network: Access to a vast network of vetted manufacturers and suppliers. |
| | 2. Quality Assurance: Stringent quality control measures and audits to ensure high-quality products. |
| | 3. Transparent Pricing: Clear and competitive pricing models for manufacturing and procurement. |
| | 4. Project Management: Efficient project tracking and management tools for seamless collaboration. |
| | 5. Technology Integration: Leveraging digital tools and automation to optimize manufacturing processes. |
| Website | https://www.zetwerk.com/ |
Mission and Vision:
Zetwerk's mission is to enable seamless collaboration and transparency in manufacturing by providing a technology-driven platform that connects customers with the best manufacturing partners. Their vision is to build the world's most trusted and efficient manufacturing ecosystem, empowering businesses to focus on innovation while leaving the manufacturing complexities to Zetwerk.
Key Products/Services:
Zetwerk offers a range of products and services that cater to the diverse needs of customers in the manufacturing industry. These include:
Custom Manufacturing: Zetwerk connects customers with a network of verified and reliable manufacturing partners who specialize in various processes such as machining, fabrication, casting, forging, and more. This allows businesses to easily outsource their manufacturing requirements while ensuring high-quality output.
Project Management: Zetwerk provides end-to-end project management services, overseeing every aspect of the manufacturing process. From initial design and engineering to quality control and logistics, Zetwerk ensures seamless execution and timely delivery of projects.
Supply Chain Optimization: By leveraging advanced analytics and data-driven insights, Zetwerk helps businesses optimize their supply chain operations. This results in reduced costs, improved efficiency, and increased overall productivity.
Unique Value Proposition:
Zetwerk's unique value proposition lies in its ability to combine technology, domain expertise, and a vast network of manufacturing partners. By leveraging its platform, customers gain access to a diverse range of manufacturing capabilities, reduced lead times, competitive pricing, and quality assurance. Zetwerk's focus on transparency and collaboration ensures seamless communication and project visibility throughout the manufacturing process, eliminating potential bottlenecks and delays.
Target Market:
Zetwerk serves a wide range of industries, including automotive, aerospace, energy, construction, consumer goods, and more. Their target market comprises businesses of all sizes, from startups to large enterprises, that require high-quality manufacturing solutions for their products.
Notable Achievements:
Zetwerk has achieved significant milestones since its inception. Some of their notable achievements include:
Rapid Growth: Zetwerk has experienced exponential growth, rapidly expanding its customer base and manufacturing partner network. They have successfully completed numerous complex projects, gaining the trust of industry-leading companies.
Industry Recognition: Zetwerk has been recognized for its innovation and impact in the manufacturing space. They have received accolades such as the Deloitte Technology Fast 50 India and the Economic Times Startup Awards.
Founding Story, Team, and Company Culture:
Zetwerk was founded in 2018 by Amrit Acharya, Srinath Ramakkrushnan, and Vishal Chaudhary. The founders identified the inefficiencies and challenges faced by businesses in the manufacturing sector and envisioned a technology-driven solution to address these issues. Backed by a team of experienced professionals with expertise in manufacturing, engineering, and technology, Zetwerk has fostered a culture of collaboration, innovation, and continuous learning. The company values transparency, integrity, and customer-centricity, which are ingrained in its work culture.
Growth Trajectory, Funding, and Partnerships:
Zetwerk has experienced remarkable growth since its inception. The company has secured substantial funding from prominent investors, including Accel Partners, Lightspeed Venture Partners, and Sequoia Capital. These investments have enabled Zetwerk to expand its operations, invest in technology development, and scale its manufacturing partner network. The startup has also formed strategic partnerships with leading manufacturers and industry players, further enhancing its capabilities and market reach.
Future Plans and Market Impact:
Looking ahead, Zetwerk aims to further disrupt the manufacturing industry by leveraging emerging technologies such as artificial intelligence, machine learning, and automation. They plan to expand their global footprint, penetrate new industry verticals, and deepen their existing customer relationships. By revolutionizing the way manufacturing is approached and executed, Zetwerk is poised to make a significant impact in the market, empowering businesses with efficient and scalable manufacturing solutions.
Zetwerk's mission to revolutionize the manufacturing industry through technology-driven solutions has positioned them as a trailblazing Indian startup. With their innovative platform, extensive network of manufacturing partners, and commitment to customer satisfaction, Zetwerk is redefining how businesses approach manufacturing processes. As they continue to grow, innovate, and forge strategic partnerships, Zetwerk is set to revolutionize the industry, driving efficiency, transparency, and cost-effectiveness, while empowering businesses to focus on their core competencies and drive innovation
FAQ's
What is Zetwerk?
Zetwerk is a technology-driven platform that connects businesses with manufacturing and engineering service providers. It offers a range of services, including custom manufacturing, fabrication, machining, and design and engineering solutions.
How does Zetwerk work?
Zetwerk operates as an online marketplace where businesses can submit their manufacturing requirements. These requirements are then matched with suitable suppliers from Zetwerk's network. The platform facilitates communication, project management, quality control, and payment processes, streamlining the entire manufacturing workflow.
What types of manufacturing services does Zetwerk offer?
Zetwerk offers a wide array of manufacturing services, including precision machining, sheet metal fabrication, casting and forging, industrial design, surface treatment, assembly, and more. They cater to various industries such as automotive, aerospace, energy, consumer goods, and infrastructure.
Who can use Zetwerk?
Zetwerk is designed to serve both buyers and suppliers. Buyers can be businesses of any size looking for manufacturing solutions, while suppliers can be manufacturing and engineering service providers, including small and medium-sized enterprises (SMEs) as well as larger organizations.
Is Zetwerk only limited to specific geographic locations?
Zetwerk primarily operates in India, but its services are not limited to a particular geographical location. The platform connects buyers and suppliers from across the globe, facilitating international collaborations and enabling access to a diverse range of manufacturing capabilities.
How does Zetwerk ensure quality control?
Zetwerk has a rigorous supplier onboarding process. They evaluate suppliers based on various factors such as manufacturing capabilities, quality management systems, infrastructure, past performance, and compliance with industry standards. Zetwerk also employs quality control mechanisms throughout the manufacturing process to ensure the delivery of high-quality products.
What are the advantages of using Zetwerk?
Using Zetwerk offers several advantages, including access to a wide network of qualified suppliers, streamlined project management, reduced procurement time, cost savings, quality assurance, scalability, and improved transparency and visibility throughout the manufacturing process.
How does Zetwerk handle intellectual property (IP) protection?
Zetwerk takes IP protection seriously. They have confidentiality agreements in place with their suppliers and buyers to safeguard sensitive information. Additionally, they provide tools and guidelines to help users protect their IP during the manufacturing collaboration.
Is Zetwerk suitable for both small-scale and large-scale manufacturing projects?
Yes, Zetwerk caters to a broad range of manufacturing projects, irrespective of their scale. Whether you need a small batch of custom parts or a large-scale production run, Zetwerk can connect you with suitable suppliers who can meet your specific requirements.
How can I get started with Zetwerk?
To get started with Zetwerk, you can visit their website and create an account. As a buyer, you can submit your manufacturing requirements, and as a supplier, you can apply to join the network. Zetwerk's team will guide you through the onboarding process and help you get started with your manufacturing projects.
Also read
India's Burgeoning Unicorn Club: A Growing List of 108 Promising Startups