Driving India's Logistics Revolution: BlackBuck's Technological Disruption and Innovation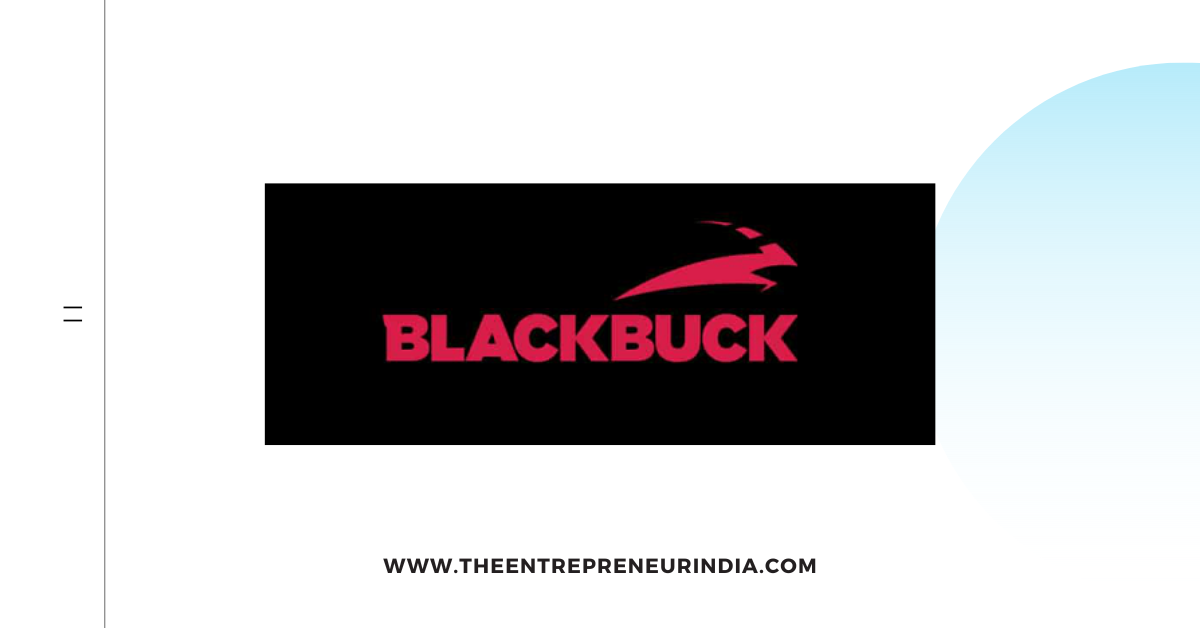 In the dynamic and rapidly growing Indian logistics industry, BlackBuck has emerged as a pioneering force, leveraging technology and innovation to transform the way goods are transported across the country. Founded in 2015, this Indian startup has disrupted traditional logistics models and established itself as a market leader, connecting businesses with a vast network of truckers and providing end-to-end logistics solutions. With a clear mission, a dedicated team, and a relentless focus on customer satisfaction, BlackBuck is poised to revolutionize the industry.
Overview
| Topic | Information |
| --- | --- |
| Name | BlackBuck |
| Founded | April 2015 |
| Headquarters | Bengaluru, Karnataka, India |
| Founders | Rajesh Yabaji, Chanakya Hridaya, and Ramasubramanian B. |
| Industry | Logistics Technology |
| Services | Freight matching, trucking services, and logistics solutions |
| Platform | Online marketplace for trucking and freight |
| Funding | Raised over $230 million in funding |
| Investors | Accel, Sands Capital, Tiger Global, and others |
| Technology | AI-driven algorithms, data analytics, and machine learning |
| Market Presence | Operates in over 1,000 locations across India |
| Network | Over 350,000 partner trucks and transporters |
| Customers | Serves numerous industries including e-commerce and FMCG |
| Awards and Honors | Named among the Top 50 Disruptive Companies by CNBC in 2020 |
| Notable Achievements | Expanded operations to serve international markets |
Mission and Vision:
BlackBuck's mission is to make logistics in India reliable, efficient, and cost-effective through the power of technology. The company envisions a future where businesses of all sizes can seamlessly connect with reliable truckers, optimize their supply chains, and unlock new growth opportunities.
Key Products/Services:
BlackBuck offers a comprehensive suite of products and services that cater to the diverse needs of the logistics ecosystem:
Marketplace Platform: The core offering of BlackBuck is its online marketplace, which connects shippers with a vast network of truckers, enabling them to book trucks and manage their shipments efficiently.
Fleet Management Solutions: BlackBuck provides advanced fleet management tools and analytics, empowering fleet owners to track their vehicles, optimize routes, manage fuel consumption, and improve overall operational efficiency.
Business Analytics: Leveraging big data and artificial intelligence, BlackBuck offers actionable insights and analytics to businesses, helping them make informed decisions regarding their logistics operations and supply chain management.
Unique Value Proposition:
BlackBuck's unique value proposition lies in its ability to bridge the gap between shippers and truckers, offering a transparent and efficient platform that benefits both parties. By leveraging technology, the company provides end-to-end solutions, reducing the complexities and inefficiencies that have long plagued the logistics industry. With a strong focus on quality, reliability, and cost optimization, BlackBuck ensures that goods are transported seamlessly across the country, benefiting businesses of all sizes.
Target Market:
BlackBuck primarily caters to the Indian logistics market, serving a diverse range of industries including e-commerce, manufacturing, FMCG, and retail. Its platform caters to both large enterprises and small and medium-sized businesses, offering scalability and flexibility to meet their unique requirements.
Notable Achievements:
Since its inception, BlackBuck has achieved several notable milestones, positioning itself as a frontrunner in the Indian logistics space:
Rapid Expansion: The company has experienced exponential growth, expanding its operations to over 500 locations across India and serving thousands of businesses.
Strong Partner Network: BlackBuck has forged strategic partnerships with major logistics players, including leading truck manufacturers, fuel companies, and financial institutions, enhancing its service offerings and creating a robust ecosystem.
Funding Success: The company has successfully raised substantial funding from renowned investors, including Accel, Goldman Sachs, and Sequoia Capital, among others. This financial backing has enabled BlackBuck to invest in technology, expand its team, and scale its operations.
Founding Story, Team, and Company Culture:
BlackBuck was founded in 2015 by Rajesh Yabaji, Chanakya Hridaya, and Ramasubramanian B, who shared a vision to revolutionize India's logistics industry. The trio recognized the inherent challenges faced by both shippers and truckers and sought to bridge the gap through technology. With their combined expertise in technology, supply chain management, and operations, they built a team of talented professionals who shared their passion and commitment.
The company's culture is driven by innovation, customer-centricity, and a spirit of continuous improvement. BlackBuck fosters an environment that encourages employees to think creatively, embrace challenges, and push boundaries. The team's relentless focus on providing exceptional customer experiences has been instrumental in the company's success.
Growth Trajectory, Funding, Partnerships, and Future Plans:
BlackBuck has witnessed remarkable growth since its inception. The company's innovative approach, coupled with its commitment to excellence, has helped it secure significant funding from investors, enabling it to fuel its expansion plans and invest in cutting-edge technology. The strategic partnerships it has forged with key stakeholders in the logistics industry have further strengthened its position and widened its service offerings.
Looking ahead, BlackBuck aims to consolidate its market leadership and expand its footprint across India. The company plans to continue investing in technology-driven solutions, further enhancing its marketplace platform and fleet management tools. Additionally, BlackBuck aims to explore new avenues such as last-mile delivery services and international logistics to cater to evolving market demands.
BlackBuck's disruptive approach to the logistics industry, driven by technology, has positioned it as a game-changer in India. With its mission to make logistics reliable, efficient, and cost-effective, the company is revolutionizing the way goods are transported in the country. By leveraging its marketplace platform, fleet management solutions, and business analytics, BlackBuck is reshaping the logistics landscape, benefiting businesses and truckers alike. As the company continues to expand, innovate, and forge strategic partnerships, it is poised to make a significant impact, driving the growth and efficiency of the logistics industry in India and beyond.
FAQ's
What is BlackBuck?
BlackBuck is an Indian technology platform that connects truck owners and truckload customers through an online marketplace. It provides a convenient and efficient way to book trucks and transport goods across India.
How does BlackBuck work?
BlackBuck operates as a digital platform where truck owners and transporters can register their vehicles and offer their services. On the other hand, customers looking to transport goods can book trucks through the BlackBuck website or mobile app, providing details about their requirements. BlackBuck matches these requirements with available trucks, facilitating the transportation process.
What services does BlackBuck offer?
BlackBuck primarily offers a trucking marketplace where customers can find and book trucks for transporting their goods. It also provides services such as load tracking, real-time visibility, and freight management solutions to streamline logistics operations.
Is BlackBuck only available in India?
Yes, BlackBuck is primarily focused on the Indian market. It operates across various states in India, connecting truck owners and customers within the country.
How can I book a truck through BlackBuck?
To book a truck through BlackBuck, you can visit their website or download their mobile app. Sign up as a customer, provide the necessary details about your shipment requirements, and choose from the available options that match your needs. You can then book the preferred truck and complete the process online.
Is BlackBuck limited to specific types of goods or industries?
No, BlackBuck caters to a wide range of industries and types of goods. It facilitates the transportation of various commodities, including raw materials, finished goods, agricultural products, and more.
How does BlackBuck ensure the quality and reliability of truck services?
BlackBuck has implemented a robust verification process for truck owners and transporters who register on their platform. They verify documents such as vehicle registration, insurance, and driver licenses to ensure compliance with legal and safety requirements. Additionally, customers can rate and provide feedback on the trucking services they receive, which helps maintain quality standards.
Can I track my shipment while it is in transit?
Yes, BlackBuck provides a tracking feature that allows customers to monitor their shipments in real-time. You can track the location and status of your goods through the BlackBuck platform, providing you with visibility throughout the transportation process.
What are the benefits of using BlackBuck?
Using BlackBuck offers several benefits, including easy access to a large network of verified trucks, competitive pricing, transparent processes, real-time tracking, and efficient management of logistics operations. It helps streamline the transportation of goods and enhances overall supply chain efficiency.
How can I contact BlackBuck for support or inquiries?
You can reach out to BlackBuck's customer support team through their website or mobile app. They usually provide contact information and support channels for customers to address their queries, seek assistance, or resolve any issues they may encounter.
Also read
India's Burgeoning Unicorn Club: A Growing List of 108 Promising Startups