Highradius: Transforming Finance Operations with Intelligent Technology Solutions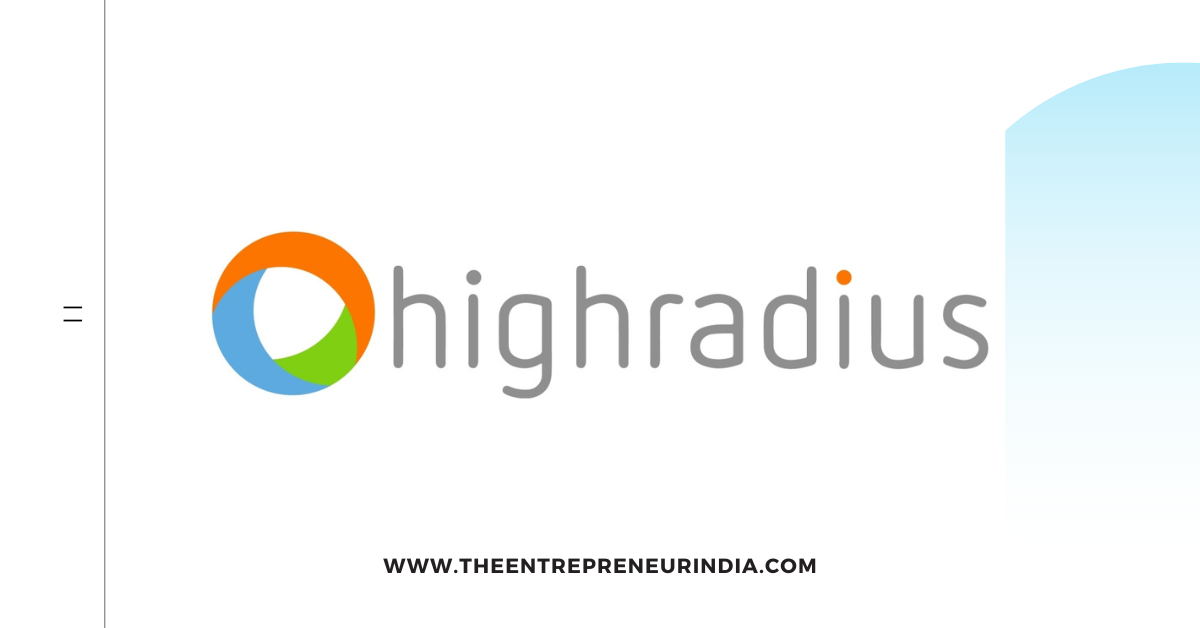 In the fast-paced world of financial technology, Highradius, an Indian startup founded in 2006, has emerged as a leading provider of integrated receivables and treasury management solutions. With a relentless focus on innovation and customer-centricity, Highradius has made remarkable strides in streamlining and automating complex finance processes. This company profile article will delve into Highradius' mission, vision, key products/services, unique value proposition, target market, notable achievements, founding story, team, company culture, growth trajectory, funding, partnerships, future plans, and its potential to revolutionize the industry.
Overview
Certainly! Here's an overview of HighRadius in a tabular form:
| Company Name | HighRadius |
| --- | --- |
| Industry | Financial Technology (FinTech) |
| Founded | 2006 |
| Headquarters | Houston, Texas, United States |
| Founders | Sashi Narahari |
| Website | www.highradius.com |
Mission and Vision:
Highradius is driven by a mission to simplify and optimize the order-to-cash and treasury management processes for enterprises worldwide. Their vision is to enable modern finance teams with intelligent software solutions that leverage artificial intelligence (AI) and machine learning (ML) to drive efficiency, enhance cash flow, and improve overall financial performance.
Key Products/Services:
Highradius offers a range of cutting-edge products and services designed to transform financial operations. Their flagship solutions include:
Integrated Receivables: Highradius' Integrated Receivables platform combines automation, advanced analytics, and artificial intelligence to streamline and accelerate cash flow. It encompasses modules such as credit and collections, cash application, deductions, and electronic invoicing, providing end-to-end visibility and control over the entire order-to-cash process.
Treasury Management: Highradius' Treasury Management solution empowers treasury teams with robust capabilities for cash forecasting, bank reconciliation, liquidity management, and payment processing. By automating manual tasks and providing real-time insights, organizations can optimize working capital and mitigate financial risk.
Unique Value Proposition:
Highradius distinguishes itself through its unique value proposition, which includes:
AI-driven Automation: By harnessing the power of AI and ML, Highradius automates repetitive and manual tasks, enabling finance professionals to focus on higher-value strategic initiatives. This results in improved efficiency, reduced errors, and enhanced productivity.
Unified Platform: Highradius offers an integrated platform that brings together various components of the financial ecosystem, eliminating data silos and providing a holistic view of operations. This end-to-end approach enables seamless collaboration, data-driven decision-making, and improved customer experiences.
Target Market:
Highradius caters to a diverse range of industries, including manufacturing, consumer packaged goods, retail, healthcare, technology, and financial services. Their solutions are tailored for organizations of all sizes, from small and medium-sized enterprises to Fortune 500 companies, empowering finance teams to drive measurable business outcomes.
Notable Achievements:
Over the years, Highradius has achieved several notable milestones and accolades, demonstrating its commitment to excellence and innovation:
Recognition: Highradius has been consistently recognized as a leader in the financial technology space by renowned industry analysts and publications. Their solutions have received accolades for their transformative impact on finance operations and customer satisfaction.
Global Expansion: Highradius has successfully expanded its footprint across continents, establishing a strong presence in North America, Europe, and Asia Pacific. This expansion demonstrates their ability to adapt to diverse market needs and deliver value on a global scale.
Founding Story, Team, and Company Culture:
Highradius was founded in 2006 by Sashi Narahari, a visionary entrepreneur with deep expertise in finance and technology. Inspired by his firsthand experiences with the inefficiencies of finance processes, Narahari set out to develop innovative solutions that would revolutionize the industry. The company's leadership team comprises seasoned professionals with a wealth of domain knowledge and a shared passion for driving digital transformation.
Highradius fosters a culture of innovation, collaboration, and continuous learning. The company values diversity and invests in its employees' growth and development. With an open and transparent work environment, Highradius encourages creativity and empowers employees to take ownership of their ideas and projects.
Growth Trajectory, Funding, and Partnerships:
Highradius has experienced remarkable growth since its inception. Through its commitment to customer success and innovation, the company has attracted a rapidly expanding customer base. Highradius has also secured significant funding from renowned venture capital firms, enabling them to invest in research and development, talent acquisition, and global expansion.
Additionally, Highradius has forged strategic partnerships with leading technology providers, financial institutions, and consulting firms. These collaborations have strengthened their product offerings, expanded their market reach, and enhanced the overall value proposition for their customers.
Future Plans and Market Impact:
Looking ahead, Highradius aims to further strengthen its position as a global leader in integrated receivables and treasury management. The company plans to continue investing in cutting-edge technologies such as AI, ML, and data analytics to deliver innovative solutions that drive superior business outcomes for their customers. With its customer-centric approach, focus on innovation, and expanding global presence, Highradius is well-poised to make a significant impact in the financial technology market, revolutionizing finance operations and empowering organizations to thrive in the digital era.
FAQ's
What is HighRadius?
HighRadius is a financial technology (fintech) company that provides innovative software solutions for automating and optimizing various aspects of the order-to-cash and treasury management processes.
What products or services does HighRadius offer?
HighRadius offers a suite of products and services that include artificial intelligence (AI)-powered solutions for credit and collections, cash application, deductions and disputes management, electronic payments, and treasury management. They help businesses streamline their financial operations and improve cash flow.
How does HighRadius help with credit and collections?
HighRadius offers solutions that leverage AI and machine learning to automate credit decision-making, streamline customer onboarding, and optimize collections strategies. These tools help businesses reduce days sales outstanding (DSO) and improve cash flow.
What is cash application, and how does HighRadius assist with it?
Cash application is the process of matching and applying incoming payments to the appropriate customer invoices. HighRadius provides AI-driven cash application solutions that automate this process, reducing manual effort and improving accuracy.
How does HighRadius handle deductions and disputes management?
HighRadius offers tools to automate deductions and disputes management, helping businesses efficiently handle customer deductions and resolve disputes. These solutions enable faster resolution, reduce write-offs, and improve customer satisfaction.
Can HighRadius help with electronic payments?
Yes, HighRadius offers solutions for electronic payments, including payment gateway integrations, accounts receivable (AR) automation, and reconciliation. These tools enable businesses to process payments more efficiently and securely.
What treasury management solutions does HighRadius provide?
HighRadius provides treasury management solutions that help businesses optimize cash forecasting, cash positioning, liquidity management, and bank relationship management. These tools enable better financial decision-making and control.
Is HighRadius suitable for businesses of all sizes?
Yes, HighRadius caters to businesses of all sizes, ranging from small and medium enterprises (SMEs) to large corporations. They offer scalable solutions that can be tailored to meet the specific needs of each organization.
How does HighRadius integrate with existing enterprise systems?
HighRadius integrates with popular enterprise resource planning (ERP) systems, such as SAP, Oracle, and Microsoft Dynamics, as well as other financial systems. This allows for seamless data exchange and integration with existing workflows.
What are the benefits of using HighRadius solutions?
The benefits of using HighRadius solutions include increased operational efficiency, improved cash flow, reduced DSO, enhanced accuracy, better customer experience, and actionable insights through advanced analytics.
Also read
India's Burgeoning Unicorn Club: A Growing List of 108 Promising Startups