Pine Labs: Simplifying Payments and Revolutionizing the Digital Landscape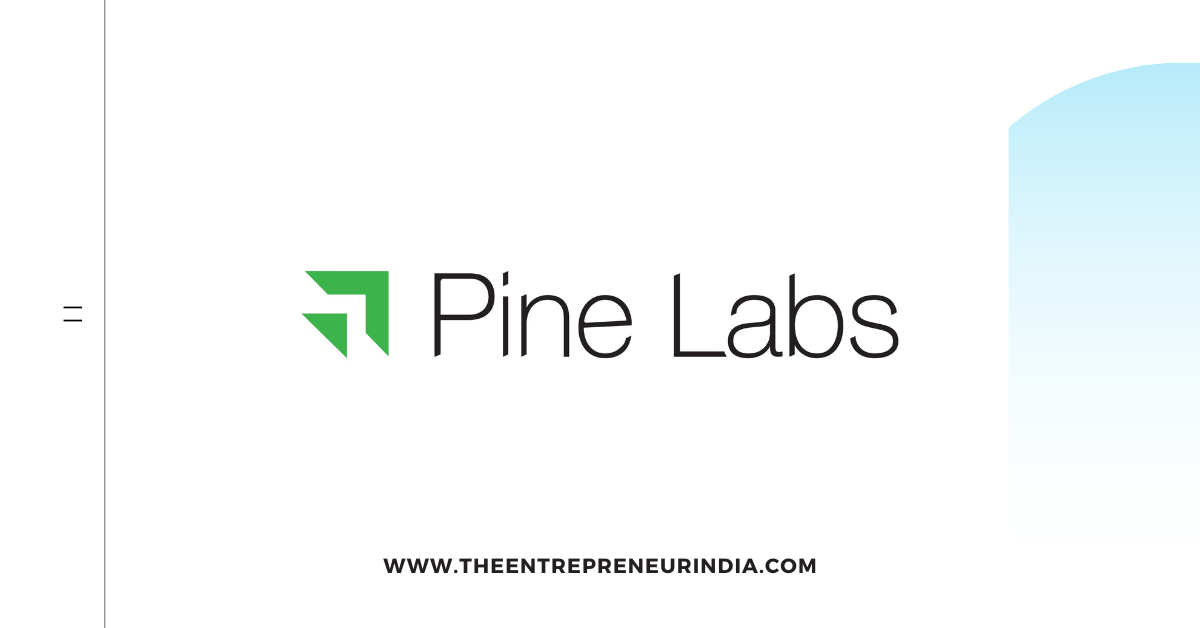 In a rapidly evolving digital landscape, Pine Labs has emerged as a trailblazing Indian startup, revolutionizing the payment industry with its innovative solutions. Since its inception, the company has been on a mission to simplify payments, empower businesses, and enhance the overall consumer experience. With its visionary approach, comprehensive suite of products, and strategic partnerships, Pine Labs has established itself as a key player in the fintech ecosystem.
Overview
| Company Name | Pine Labs |
| --- | --- |
| Founded | 1998 |
| Headquarters | Noida, India |
| Industry | Financial Technology (FinTech) |
| Services | Point-of-Sale (POS) solutions, Payment processing, Merchant services, Digital payment solutions |
| Products | Plutus Smart, Plutus Smart Plus, Plutus Smart Pro, Plutus Ace, Plutus Smart Solo, Plutus Ace Plus, Plutus Ace Pro |
| | Pine Labs AllTap, Pine Labs Gift Card, Pine Labs EMI, Pine Labs PayLater, Pine Labs Electronic Cash Register (ECR) |
| | Pine Labs PaybyPoints, Pine Labs Payment Gateway, Pine Labs Bill Payments |
| Key Features | EMV-compliant card payments, QR code payments, EMI options, loyalty programs, gift card management, bill payments |
| Partnerships | Collaborations with major banks, financial institutions, and retail chains in India and Southeast Asia |
| Notable Clients | Retailers, restaurants, hospitality businesses, and financial institutions across various sectors |
| Funding | Raised over $850 million in funding from investors such as Mastercard, Sequoia Capital, Temasek, and PayPal |
| Website | www.pinelabs.com |
Founding Story and Company Culture:
Pine Labs was founded in 1998 by Lokvir Kapoor, a seasoned entrepreneur, with a vision to bridge the gap between physical and digital commerce. The company initially focused on providing comprehensive solutions for electronic payment and loyalty programs to retailers. Over the years, Pine Labs adapted and evolved its offerings to stay ahead of industry trends and customer demands.
At its core, Pine Labs fosters a culture of innovation and customer-centricity. The company places great emphasis on collaboration, empowering its diverse team of talented professionals to think creatively and push boundaries. This culture of continuous learning and adaptability has been instrumental in Pine Labs' ability to deliver cutting-edge solutions and maintain its competitive edge.
Mission and Vision:
Pine Labs' mission is to simplify payments and empower businesses by providing them with intuitive, secure, and scalable payment solutions. The company envisions a future where transactions are seamless, and businesses can focus on growth and customer satisfaction, rather than dealing with complex payment processes.
Key Products/Services:
Payment Solutions: Pine Labs offers a comprehensive suite of payment solutions, including point-of-sale (POS) terminals, online payment gateways, and contactless payment options. These solutions enable businesses to accept a wide range of payment methods securely and efficiently.
Gift Cards and Loyalty Programs: Pine Labs' platform enables businesses to create and manage customized gift card programs, enhancing customer engagement and loyalty. The company's loyalty solutions allow retailers to design and implement personalized loyalty programs, driving repeat business and fostering customer retention.
Analytics and Insights: Pine Labs leverages data analytics to provide businesses with valuable insights into consumer behavior, purchasing patterns, and market trends. This enables merchants to make informed decisions and optimize their operations for better profitability.
Unique Value Proposition:
Pine Labs stands out in the market due to its ability to seamlessly integrate with existing infrastructure, empowering businesses of all sizes to adopt digital payment solutions without significant disruptions. The company's extensive network, robust security features, and advanced analytics capabilities provide a competitive edge to its clients.
Target Market:
Pine Labs primarily caters to the needs of retailers, both large enterprises and small businesses, across various sectors such as hospitality, fashion, grocery, and more. The company's scalable solutions make it accessible to a wide range of merchants, ensuring inclusivity in the rapidly evolving digital payments landscape.
Notable Achievements:
Strong Market Presence: Pine Labs has achieved remarkable market penetration in India, serving over 150,000 merchants and processing billions of transactions annually. The company has also expanded its operations to international markets, establishing a presence in Southeast Asia and the Middle East.
Strategic Partnerships: Pine Labs has forged strategic partnerships with leading banks, payment networks, and technology providers, including Mastercard, PayPal, and Zomato, to further enhance its product offerings and expand its reach. These collaborations have positioned Pine Labs as a trusted and reliable payment solutions provider.
Growth Trajectory, Funding, and Future Plans:
Pine Labs has experienced significant growth since its inception. The company has attracted substantial funding from prominent investors, including Sequoia Capital, Temasek, and PayPal, enabling it to invest in research and development, expand its product portfolio, and explore new markets.
Looking ahead, Pine Labs plans to continue its growth trajectory by further expanding its international presence, exploring strategic acquisitions, and continuously innovating its product offerings. The company aims to leverage emerging technologies such as artificial intelligence and machine learning to deliver even more sophisticated and personalized payment solutions to its customers.
Impact and Industry Revolution:
Pine Labs' relentless pursuit of innovation, coupled with its commitment to simplifying payments, has the potential to revolutionize the industry. By enabling businesses to seamlessly transition to digital payment solutions, Pine Labs is driving financial inclusion, fostering economic growth, and transforming the way transactions are conducted.
The company's cutting-edge technology, robust security measures, and emphasis on data analytics position it as a game-changer in the market. Pine Labs' ability to adapt to evolving consumer needs, forge strategic partnerships, and deliver seamless payment experiences is set to make a significant impact, not only in India but also on a global scale.
In conclusion, Pine Labs has emerged as a formidable player in the payment industry, leveraging its innovative solutions, strategic partnerships, and customer-centric approach to revolutionize the way businesses and consumers interact with digital payments. With its vision, achievements, and ambitious plans for the future, Pine Labs is well-positioned to shape the future of the industry and drive the digital transformation of businesses worldwide.
FAQ's
What is Pine Labs?
Pine Labs is a leading merchant platform company that provides technology solutions for payments, retail automation, and merchant commerce. They offer a range of products and services to help merchants manage their business operations effectively.
What solutions does Pine Labs offer?
Pine Labs offers a variety of solutions, including point-of-sale (POS) terminals, payment gateway services, invoicing and billing systems, loyalty and rewards programs, digital wallets, and consumer financing options. They also provide analytics and data insights to help merchants make informed business decisions.
How does Pine Labs' payment gateway work?
Pine Labs' payment gateway allows merchants to accept various payment modes, such as credit cards, debit cards, mobile wallets, and online banking. It securely processes transactions in real-time, authorizes payments, and settles funds to the merchant's account.
Can Pine Labs support multiple currencies?
Yes, Pine Labs supports multiple currencies. They enable merchants to accept payments in different currencies, facilitating international transactions and catering to a global customer base.
What types of businesses does Pine Labs cater to?
Pine Labs caters to a wide range of businesses, including retail stores, supermarkets, restaurants, hospitality establishments, e-commerce platforms, and more. Their solutions are designed to meet the needs of both small and large businesses across various industries.
How does Pine Labs ensure the security of transactions?
Pine Labs prioritizes transaction security. They comply with industry-standard security protocols, including Payment Card Industry Data Security Standard (PCI DSS) compliance. They employ encryption techniques and tokenization to protect sensitive customer data during payment processing.
Can Pine Labs integrate with existing POS systems?
Yes, Pine Labs can integrate with existing point-of-sale (POS) systems. They offer seamless integration options to ensure compatibility with the merchant's preferred hardware and software infrastructure.
Does Pine Labs provide customer support?
Yes, Pine Labs provides customer support to assist merchants with their products and services. They offer technical support, troubleshooting assistance, and account management services to address any queries or issues that merchants may encounter.
Where is Pine Labs available?
Pine Labs is headquartered in India and operates primarily in the Indian market. However, they have expanded their presence across Southeast Asia and the Middle East, serving merchants in multiple countries.
How can a merchant get started with Pine Labs?
To get started with Pine Labs, a merchant can visit their website or contact their sales team. The process typically involves signing up for an account, choosing the desired solutions, and coordinating the necessary integration and setup with Pine Labs' support team.
Also read
India's Burgeoning Unicorn Club: A Growing List of 108 Promising Startups