CoinDCX: Pioneering India's Crypto Revolution with Trust and Innovation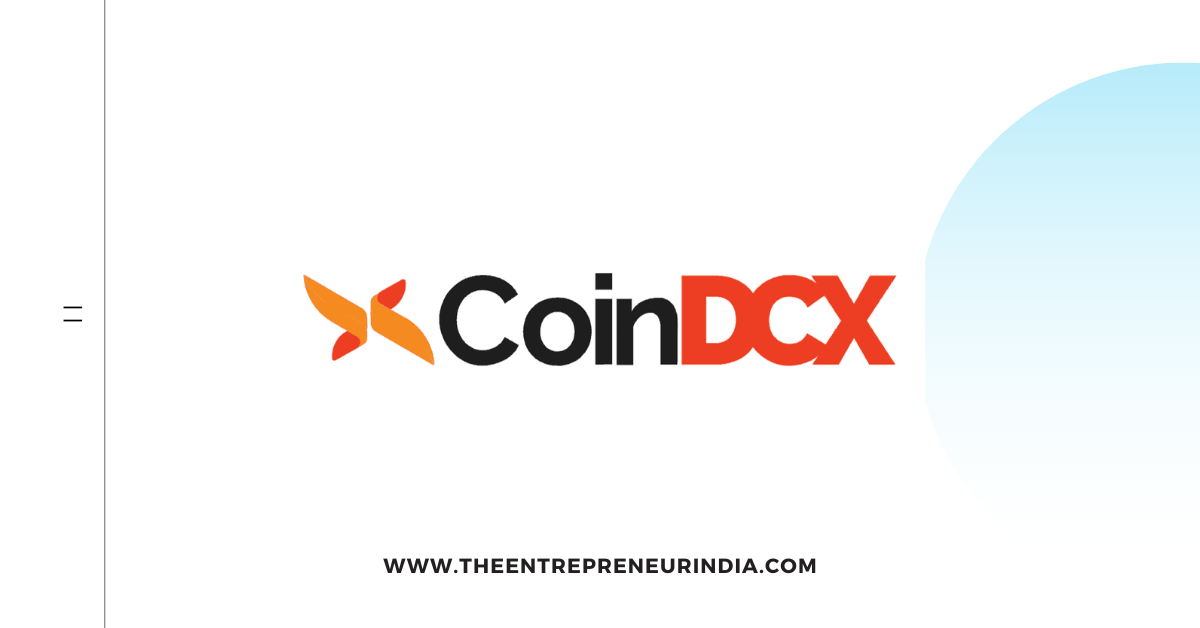 In the rapidly evolving landscape of cryptocurrency and blockchain technology, CoinDCX has emerged as a trailblazer in India. Founded in 2018, this Indian startup has become a leading cryptocurrency exchange platform, facilitating seamless digital asset trading while ensuring utmost security and compliance. With a mission to accelerate the adoption of cryptocurrencies in India and empower individuals with financial sovereignty, CoinDCX has set its sights on revolutionizing the way people engage with digital assets.
Overview
| Aspect | Details |
| --- | --- |
| Name | CoinDCX |
| Year Founded | 2018 |
| Headquarters | Mumbai, India |
| Type | Cryptocurrency Exchange |
| Supported Coins | Bitcoin (BTC), Ethereum (ETH), Ripple (XRP), and many more |
| Trading Pairs | Wide range of crypto-to-crypto and crypto-to-fiat pairs |
| Platform | Web-based trading platform and mobile app (iOS and Android) |
| Features | Spot trading, margin trading, futures trading, staking, etc. |
| Security | Robust security measures, including 2FA and cold storage |
| Regulatory | Compliant with applicable regulations in India |
| Liquidity | High liquidity through partnerships with global exchanges |
| User Base | Over 3 million registered users |
| Funding | Raised over $20 million in funding from investors |
| Notable Partners | BitGo, OKEx, Binance, Coinbase, and more |
Mission and Vision:
CoinDCX's mission is to foster financial inclusion and empowerment by providing accessible, secure, and innovative cryptocurrency trading solutions to a global audience. They envision a future where individuals have control over their financial destinies, with cryptocurrencies serving as a bridge to a decentralized and borderless economy.
Key Products and Services:
CoinDCX offers a comprehensive suite of products and services designed to meet the diverse needs of both novice and experienced cryptocurrency traders. Their flagship product, CoinDCX Go, is a user-friendly mobile application that enables individuals to buy, sell, and store popular cryptocurrencies with ease. For advanced traders, CoinDCX Pro provides a robust trading platform with advanced charting tools, deep liquidity, and low fees. CoinDCX also offers margin trading, lending services, and staking options to enhance the trading experience and generate additional returns for users.
Unique Value Proposition:
CoinDCX differentiates itself through its commitment to security, transparency, and regulatory compliance. They employ industry-leading security measures, including cold storage of assets, two-factor authentication, and regular security audits, to ensure the safety of users' funds. CoinDCX is also known for its intuitive user interface, seamless onboarding process, and round-the-clock customer support, providing a hassle-free experience for traders. Moreover, their commitment to compliance with Indian regulations has positioned them as a trusted and reliable partner in the cryptocurrency ecosystem.
Target Market:
CoinDCX primarily targets the Indian market, catering to a growing community of cryptocurrency enthusiasts, investors, and traders in the country. India has a significant population with increasing digital literacy and a keen interest in cryptocurrencies. CoinDCX aims to tap into this market by providing accessible and reliable cryptocurrency trading services that align with the country's regulatory framework.
Notable Achievements:
CoinDCX has achieved several significant milestones in its relatively short journey. In 2020, the company raised $3 million in a Series A funding round led by Polychain Capital, aiming to further strengthen its product offerings and expand its user base. In the same year, CoinDCX became the first cryptocurrency exchange in India to integrate bank account transfers for seamless fiat-to-crypto transactions. Additionally, the company has witnessed exponential growth, with its user base surpassing one million customers and trading volumes exceeding billions of dollars.
Founding Story, Team, and Company Culture:
CoinDCX was founded in 2018 by Sumit Gupta and Neeraj Khandelwal, who shared a vision to democratize access to cryptocurrencies in India. With backgrounds in technology and finance, the duo recognized the untapped potential of cryptocurrencies and aimed to build a platform that would enable Indians to participate in the digital asset revolution. CoinDCX's team comprises experienced professionals from diverse fields, including technology, finance, and blockchain, who are passionate about driving innovation and financial inclusion. The company culture emphasizes collaboration, agility, and customer-centricity, fostering an environment where individuals can thrive and contribute to the mission.
Growth Trajectory, Funding, and Partnerships:
CoinDCX's growth trajectory has been remarkable. The company has witnessed a rapid increase in its user base and trading volumes, fueled by its user-centric approach and innovative product offerings. In addition to its Series A funding round, CoinDCX has secured investments from prominent venture capital firms, including Coinbase Ventures and Bain Capital Ventures, further strengthening its financial position. The company has also formed strategic partnerships with industry leaders such as Binance, making it the first cryptocurrency exchange in India to integrate with Binance's liquidity network.
Future Plans and Impact:
Looking ahead, CoinDCX aims to continue expanding its product suite, introducing new features and services to meet the evolving needs of its users. The company plans to launch an educational initiative to promote cryptocurrency literacy and awareness, enabling individuals to make informed decisions in the digital asset space. By driving cryptocurrency adoption in India and fostering financial inclusion, CoinDCX is poised to make a significant impact in the market, revolutionizing the industry's landscape and empowering individuals to take control of their financial futures.
FAQ's
What is CoinDCX?
CoinDCX is one of the leading cryptocurrency exchanges in India. It provides a platform for users to buy, sell, and trade various cryptocurrencies.
Is CoinDCX safe to use?
CoinDCX employs various security measures to protect user funds and data. It uses industry-standard encryption, two-factor authentication (2FA), and cold storage for storing cryptocurrencies. However, it's always recommended to follow best security practices and enable all available security features.
Which cryptocurrencies can I trade on CoinDCX?
CoinDCX offers a wide range of cryptocurrencies for trading, including popular ones like Bitcoin (BTC), Ethereum (ETH), Ripple (XRP), Litecoin (LTC), and many more. The exchange continuously adds new cryptocurrencies to its platform.
How can I create an account on CoinDCX?
To create an account on CoinDCX, visit their website and click on the "Sign Up" or "Register" button. Follow the on-screen instructions to provide the necessary details, including your email address and password. You may need to complete a verification process to activate your account.
What documents are required for verification on CoinDCX?
CoinDCX follows Know Your Customer (KYC) guidelines. To complete the verification process, you will typically need to provide a valid government-issued ID, proof of address, and a photograph/selfie for identity verification.
What payment methods are supported on CoinDCX?
CoinDCX supports various payment methods, including bank transfers, debit cards, and credit cards, for depositing funds into your account. The available payment options may vary based on your location.
Does CoinDCX charge fees for trading?
Yes, CoinDCX charges trading fees for buying and selling cryptocurrencies. The fee structure varies based on the type of trade, market conditions, and the trading pair you choose. It's advisable to review the fee schedule on the CoinDCX website for detailed information.
Does CoinDCX have a mobile app?
Yes, CoinDCX provides a mobile app for both iOS and Android devices. The mobile app offers a user-friendly interface and allows you to trade cryptocurrencies, manage your account, and access various features on the go.
Is CoinDCX available in my country?
CoinDCX primarily caters to users in India. However, it's always best to check their website or contact their customer support to verify if they provide services in your country.
Does CoinDCX offer customer support?
Yes, CoinDCX has a customer support team that you can reach out to for assistance. They typically offer support through email, live chat, or a ticketing system. Check their website for the available support channels and their operating hours.
Also read
India's Burgeoning Unicorn Club: A Growing List of 108 Promising Startups