Policybazaar: Empowering Insurance Consumers Through Technology and Innovation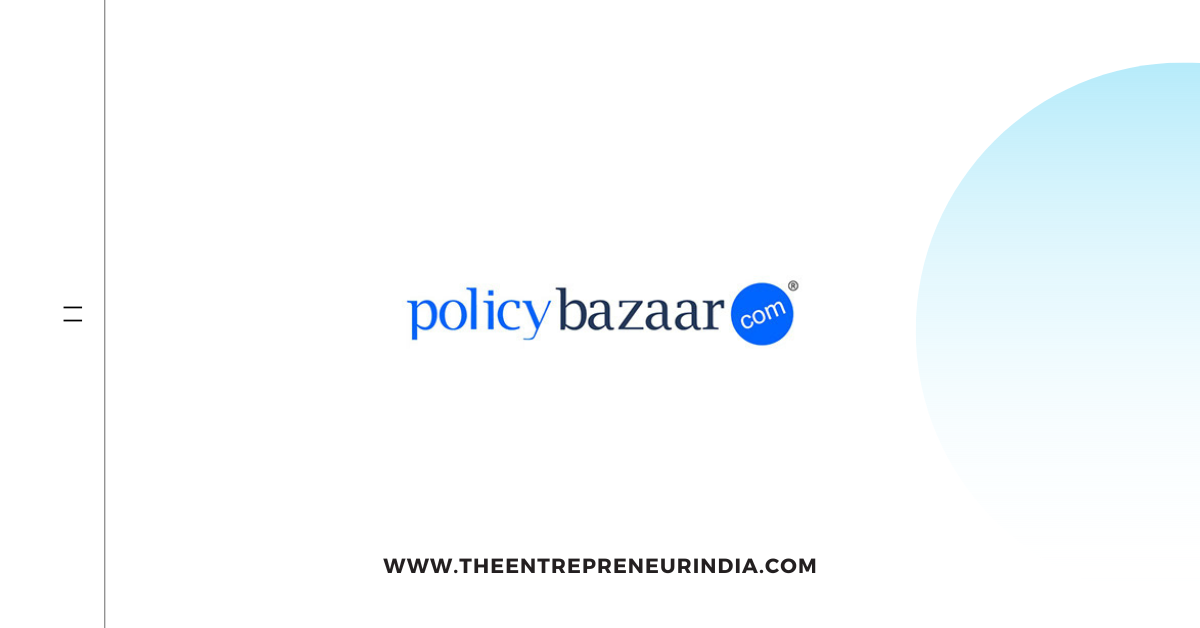 In the rapidly evolving world of insurance services, Policybazaar has emerged as a trailblazing Indian startup, dedicated to simplifying and democratizing the insurance-buying process. With its innovative digital platform, Policybazaar empowers individuals and businesses by offering a wide range of insurance products and services. This article delves into Policybazaar's mission, vision, key offerings, target market, notable achievements, founding story, team, company culture, growth trajectory, funding, partnerships, future plans, and the significant impact it is poised to make in the market.
Overview
| PolicyBazaar | |
| --- | --- |
| Overview | PolicyBazaar is an online insurance aggregator and marketplace based in India. |
| | It allows users to compare and purchase various insurance policies from multiple |
| | insurance companies. |
| | |
| Year Founded | 2008 |
| | |
| Headquarters | Gurugram, Haryana, India |
| | |
| Founders | Yashish Dahiya, Alok Bansal, and Avaneesh Nirjar |
| | |
| Services Offered | – Insurance comparison platform for various types of policies (life, health, |
| | motor, travel, home, etc.) |
| | – Policy purchase facilitation |
| | – Insurance-related information and resources |
| | |
| Key Features | – Comparing insurance policies from multiple providers |
| | – Generating insurance quotes |
| | – Assisting in policy purchase |
| | – Providing information on insurance-related topics |
| | |
| Partnerships | PolicyBazaar has tie-ups with numerous insurance companies, both domestic and |
| | international, to offer a wide range of policies. |
| | |
| Funding | PolicyBazaar has raised significant funding from various investors, including |
| | SoftBank Group, Info Edge, Tiger Global Management, and more. |
| | |
| User Base | PolicyBazaar has a large user base in India, serving millions of customers. |
| | |
| Technology Platform | PolicyBazaar operates through its website and mobile applications. |
| | |
| Awards and Recognitions | PolicyBazaar has received numerous awards and accolades for its services and |
| | contributions to the insurance industry. |
Mission and Vision:
Policybazaar's mission is to provide individuals and businesses with access to transparent and customized insurance solutions through a convenient and user-friendly digital platform. By leveraging technology, Policybazaar aims to simplify the insurance buying experience, educate customers about the benefits of insurance, and enhance financial inclusion in India. The company envisions becoming the most trusted and preferred insurance marketplace, not only in India but also globally.
Key Products/Services and Unique Value Proposition:
Policybazaar offers a wide array of insurance products, including life insurance, health insurance, motor insurance, travel insurance, and more. Their user-friendly website and mobile app allow customers to compare policies from multiple insurers, analyze coverage options, and make informed decisions. Policybazaar's unique value proposition lies in its ability to provide customers with real-time quotes, personalized recommendations, and unbiased information, enabling them to find the most suitable insurance plans tailored to their specific needs and budget.
Target Market:
Policybazaar primarily targets the Indian market, catering to individuals and businesses seeking insurance coverage. With a population of over 1.3 billion people and a growing middle class, India presents a vast opportunity for insurance penetration. Additionally, Policybazaar has expanded its services to international markets, tapping into the global demand for accessible and affordable insurance solutions.
Notable Achievements:
Policybazaar has achieved several significant milestones since its inception. It has successfully facilitated millions of insurance policies, making it the largest insurance aggregator in India. The company has garnered numerous accolades, including being recognized as the "Best Financial Website" by the prestigious Website of the Year India awards. Policybazaar's relentless pursuit of innovation and customer-centric approach has propelled it to become a trusted brand in the insurance industry.
Founding Story, Team, and Company Culture:
Policybazaar was founded in 2008 by Yashish Dahiya, Alok Bansal, and Avaneesh Nirjar. The founders recognized the lack of transparency and consumer empowerment in the insurance sector and set out to revolutionize the industry. Under their visionary leadership, Policybazaar has grown exponentially, attracting a talented team of professionals across various disciplines. The company fosters a culture of innovation, collaboration, and customer-centricity, encouraging employees to think creatively and challenge the status quo.
Growth Trajectory, Funding, and Partnerships:
Policybazaar has experienced remarkable growth since its inception. It has attracted substantial funding from prominent investors, including SoftBank, Tiger Global, Info Edge, and Temasek. This investment has fueled Policybazaar's expansion plans and enabled it to enhance its technology infrastructure, customer support capabilities, and marketing efforts. The company has also formed strategic partnerships with leading insurance providers to offer a diverse range of policies and provide customers with competitive rates and comprehensive coverage.
Future Plans and Impact:
Looking ahead, Policybazaar aims to further revolutionize the insurance industry by leveraging emerging technologies such as artificial intelligence and machine learning. The company plans to enhance its product offerings, improve customer engagement through personalized recommendations, and expand its reach to untapped markets. By simplifying the insurance-buying experience and empowering customers with transparent information, Policybazaar is poised to make a significant impact in the market, fostering financial inclusion and revolutionizing the way insurance is accessed and understood.
FAQ's
What is PolicyBazaar?
PolicyBazaar is India's largest online insurance aggregator platform that allows users to compare and purchase insurance policies from various insurance providers.
How does PolicyBazaar work?
PolicyBazaar operates as an online marketplace where users can input their insurance requirements and receive quotes from multiple insurance providers. Users can compare the quotes, features, and benefits of different policies before making a decision.
Is PolicyBazaar an insurance company?
No, PolicyBazaar is not an insurance company. It is an intermediary that connects users with insurance providers. PolicyBazaar helps users compare and choose insurance policies from different companies based on their needs.
Is PolicyBazaar free to use?
Yes, PolicyBazaar's services are free for users. The platform earns its revenue through commissions from insurance companies when a policy is purchased through their platform.
What types of insurance can I find on PolicyBazaar?
PolicyBazaar offers a wide range of insurance policies, including life insurance, health insurance, motor insurance, travel insurance, home insurance, and more. They also provide assistance with loans, credit cards, and mutual funds.
How can I buy an insurance policy through PolicyBazaar?
To purchase an insurance policy through PolicyBazaar, you can visit their website or download their mobile app. Fill in the required details, compare the available options, choose a policy, and follow the steps provided to complete the purchase.
Is it safe to buy insurance from PolicyBazaar?
PolicyBazaar takes measures to ensure the security of user data and transactions. They use encryption and secure protocols to protect sensitive information. Additionally, PolicyBazaar partners with trusted insurance companies, so the policies offered through their platform are from reputable providers.
Can I renew my insurance policy through PolicyBazaar?
Yes, PolicyBazaar provides a platform for insurance policy renewal as well. You can visit their website or app, enter your policy details, and proceed with the renewal process based on the available options.
What if I have questions or need assistance during the insurance purchase process?
PolicyBazaar has a customer support team that can assist you with any queries or concerns you may have. You can reach out to their support through phone, email, or live chat, depending on the contact options provided on their website.
Can I cancel or make changes to my insurance policy purchased through PolicyBazaar?
PolicyBazaar can guide you on the process of policy cancellation or modifications. However, the terms and conditions may vary depending on the insurance provider and the specific policy you have purchased. It's best to contact PolicyBazaar's customer support for guidance in such cases.
Also read
India's Burgeoning Unicorn Club: A Growing List of 108 Promising Startups