Nykaa: Redefining Beauty Retail in India with Empowerment and Innovation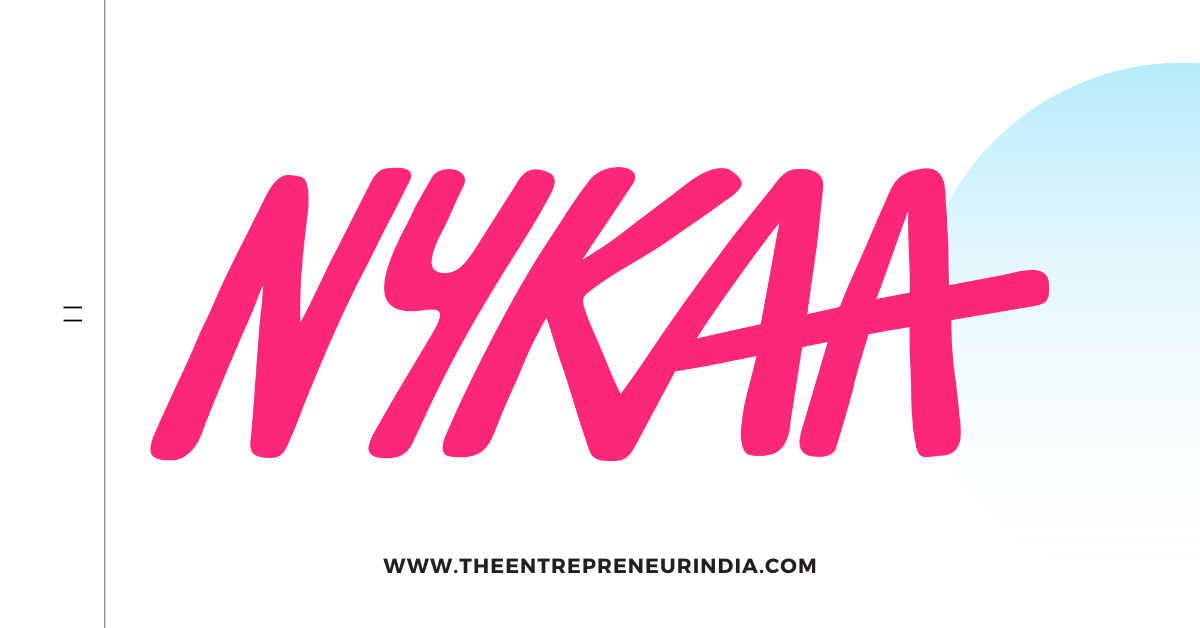 In the bustling landscape of the Indian startup ecosystem, Nykaa has emerged as a transformative force, reshaping the beauty and wellness industry in India. Founded in 2012 by Falguni Nayar, a former investment banker, Nykaa has become a household name and a go-to destination for beauty enthusiasts across the country. With a mission to empower and inspire customers through a diverse range of high-quality products and services, Nykaa has garnered both national and international recognition.
Overview
| Company Name | Nykaa |
| --- | --- |
| Founded | 2012 |
| Headquarters | Mumbai, India |
| Industry | E-commerce, Beauty |
| Products | Cosmetics, Skincare, Haircare, Fragrances, Wellness, Luxury Brands, Men's Grooming, and more |
| Website | www.nykaa.com |
| Founders | Falguni Nayar |
| CEO | Falguni Nayar |
| Revenue | Not publicly disclosed |
| Funding | Privately held |
| Overview | Nykaa is an Indian e-commerce company specializing in beauty and wellness products. It offers a wide range of cosmetics, skincare, haircare, fragrances, and other beauty products from both Indian and international brands. Nykaa has gained popularity for its extensive product selection, competitive pricing, and user-friendly online platform. The company has also introduced its own line of beauty and personal care products. Nykaa operates through its website and mobile app, providing a convenient shopping experience to its customers. It has expanded its presence with physical retail stores called Nykaa Luxe, offering luxury beauty brands. Nykaa has become a prominent player in the Indian beauty and wellness industry and continues to grow its customer base and product offerings. |
Mission and Vision:
Nykaa's mission is to provide a comprehensive and personalized beauty experience to every customer, while fostering inclusivity, innovation, and empowerment. By offering a vast array of products, expert advice, and seamless online shopping experiences, Nykaa aims to revolutionize the way Indian consumers perceive and purchase beauty and wellness products. Their vision is to become the most trusted and preferred beauty destination in India and beyond.
Key Products and Services:
Nykaa offers an extensive range of beauty and wellness products, including cosmetics, skincare, haircare, fragrances, bath and body essentials, personal care products, and luxury beauty brands. They have also ventured into Nykaa Naturals, their own line of natural and cruelty-free beauty products. Nykaa's comprehensive online platform enables customers to access a diverse collection of curated beauty products and brands, making it a one-stop shop for all beauty needs. Additionally, Nykaa has expanded into offline retail with their chain of Nykaa Luxe and Nykaa On Trend stores, providing customers with a personalized and immersive shopping experience.
Unique Value Proposition:
What sets Nykaa apart is its commitment to catering to the diverse needs of the Indian beauty market. By curating a wide range of products that cater to different skin tones, hair types, and beauty preferences, Nykaa has created a platform that celebrates inclusivity and offers something for everyone. Their customer-centric approach, combined with a seamless shopping experience and reliable customer service, has earned them a loyal customer base.
Target Market:
Nykaa primarily targets urban millennials and Gen Z consumers who are passionate about beauty and wellness. However, their inclusive product range caters to customers across different age groups, genders, and regions in India. Nykaa's online platform has allowed them to reach customers in both metropolitan cities and smaller towns, tapping into the growing beauty market in India.
Notable Achievements:
Nykaa's journey has been marked by several notable achievements. They have received prestigious accolades, such as the Economic Times Startup of the Year Award and the CNBC TV18's Young Turks Startup of the Year Award. Nykaa has also been recognized as one of the fastest-growing companies in India. In 2020, Nykaa launched an initial public offering (IPO), becoming one of the first Indian beauty startups to go public.
Founding Story, Team, and Company Culture:
Falguni Nayar, the founder and CEO of Nykaa, left her successful corporate career to pursue her passion for entrepreneurship. Inspired by her own experiences and the lack of a reliable online beauty platform in India, she set out to create a company that would cater to the diverse beauty needs of Indian consumers. With her expertise in finance and a dedicated team, Falguni Nayar built Nykaa from the ground up. The team at Nykaa consists of industry experts, beauty enthusiasts, and tech-savvy professionals who work collaboratively to create an exceptional customer experience.
Nykaa's company culture fosters innovation, creativity, and inclusivity. They prioritize employee well-being, encourage a healthy work-life balance, and provide opportunities for professional growth and development. The company's values reflect their commitment to customer satisfaction, ethical practices, and social responsibility.
Growth Trajectory, Funding, Partnerships, and Future Plans:
Since its inception, Nykaa has experienced exponential growth and has become a dominant player in the Indian beauty market. They have secured significant funding through various funding rounds and partnerships with prominent investors. In 2020, Nykaa raised substantial capital through its IPO, which further bolstered its financial standing and growth prospects.
Nykaa has collaborated with renowned beauty brands, both national and international, to bring a wide range of products to their platform. Additionally, they have forged partnerships with influencers, beauty experts, and celebrities to promote their brand and products.
Looking ahead, Nykaa plans to further expand its offline retail presence, with a focus on tier 2 and tier 3 cities in India. They aim to enhance their technological capabilities, improve supply chain efficiency, and leverage data analytics to deliver personalized recommendations and experiences to their customers. Nykaa is also exploring opportunities to expand into adjacent sectors, such as wellness and lifestyle.
Nykaa's relentless pursuit of excellence, customer-centric approach, and commitment to inclusivity have positioned them as a game-changer in the Indian beauty industry. Through their diverse product offerings, seamless online platform, and offline retail presence, Nykaa has created a revolution in the way Indians perceive and access beauty and wellness products. With a strong foundation, a visionary leadership team, and a commitment to innovation, Nykaa is poised to make a lasting impact, revolutionize the industry, and empower individuals to embrace their unique beauty journeys.
FAQ'S
What is Nykaa?
Nykaa is an Indian e-commerce company that specializes in beauty and wellness products. It offers a wide range of cosmetics, skincare, haircare, fragrances, and personal care products from various national and international brands.
How can I place an order on Nykaa?
To place an order on Nykaa, you can visit their website (nykaa.com) or use their mobile app. Browse through the products, select the items you want to purchase, add them to your cart, and proceed to checkout. Provide the necessary details and complete the payment to place your order.
What payment methods are accepted on Nykaa?
Nykaa accepts various payment methods, including credit and debit cards, net banking, digital wallets, UPI (Unified Payments Interface), and cash on delivery (COD) for eligible orders.
How long does it take to receive an order from Nykaa?
The delivery time depends on your location and the products you've ordered. Nykaa aims to deliver most orders within 3-5 business days. However, there might be some variations based on factors like product availability, shipping address, and any ongoing promotions or holidays.
Can I track my Nykaa order?
Yes, Nykaa provides a tracking facility for orders. Once your order is shipped, you will receive a tracking number and a link to track the progress of your shipment. You can use this information to monitor the status and estimated delivery date of your order.
What is Nykaa's return policy?
Nykaa has a customer-friendly return policy. If you receive a damaged or defective product, you can initiate a return or exchange within 5 days of delivery. The product should be unused and in its original packaging. Certain items, such as personal hygiene products, may not be eligible for return due to hygiene reasons.
Does Nykaa offer international shipping?
As of my knowledge cutoff in September 2021, Nykaa primarily caters to customers within India. However, they might have expanded their services to include international shipping. It is best to visit their website or contact their customer support for the most up-to-date information regarding international shipping.
Does Nykaa have a loyalty program?
Yes, Nykaa offers a loyalty program called "Nykaa Rewards" for its customers. By signing up and making purchases, you can earn Nykaa Coins, which can be redeemed for discounts on future orders. The loyalty program may have additional perks and benefits that you can explore on the Nykaa website.
How can I contact Nykaa's customer support?
You can reach Nykaa's customer support by visiting their website and looking for the "Contact Us" or "Customer Care" section. They typically provide options such as email support, a helpline number, and live chat support for addressing any queries or concerns you may have.
Also read
India's Burgeoning Unicorn Club: A Growing List of 108 Promising Startups