Vikram Chopra: Transforming the Automotive Industry through Cars24's Innovative Solutions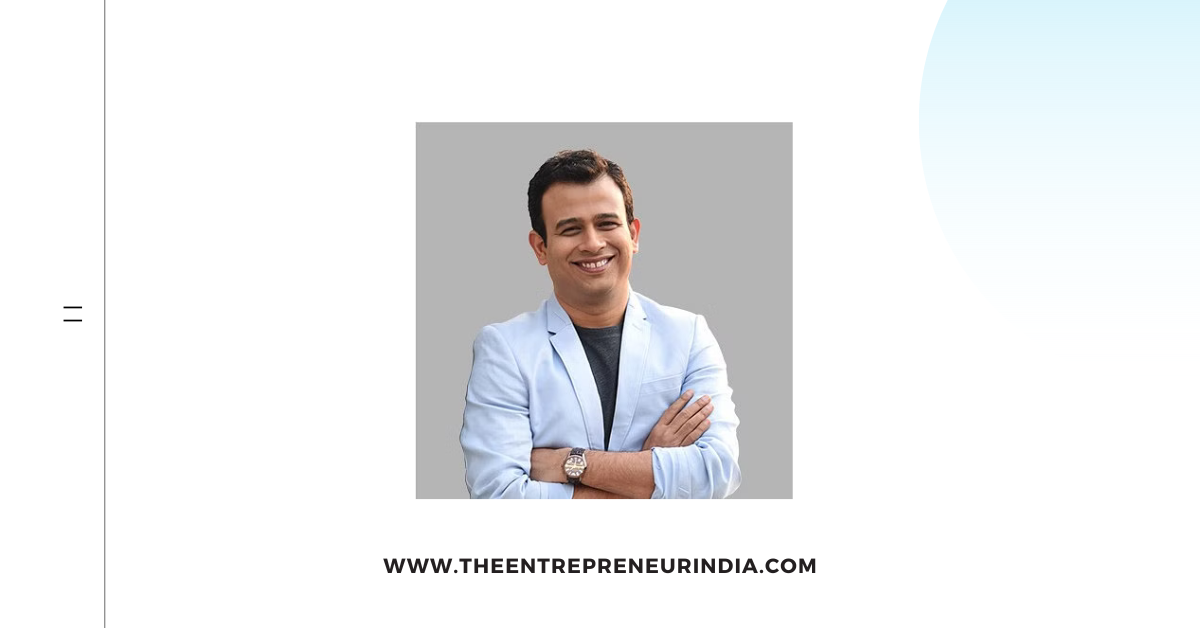 Introduction:
Vikram Chopra is an entrepreneur and business leader known for his instrumental role in revolutionizing the automotive industry through Cars24, a leading tech-enabled used car marketplace. As the co-founder and CEO of Cars24, Chopra has spearheaded the company's growth, introducing innovative solutions that have disrupted traditional car selling and buying processes. With his vision and dedication, Vikram Chopra has played a pivotal role in reshaping the way used cars are traded in India.
Overview:
| Attribute | Information |
| --- | --- |
| Full Name | Vikram Chopra |
| Role | Co-founder |
| Company | Cars24 |
| Background | Entrepreneur and business executive |
| Education | Bachelor's degree in Engineering |
| | MBA from Indian School of Business |
| Previous Ventures | FabFurnish (online furniture marketplace) |
| | Zovi.com (online fashion retailer) |
| Notable Achievements | Successfully scaling Cars24 into a leading player in the used car market in India |
| | Raising significant funding for Cars24 from investors |
| | Expanding Cars24's presence across multiple cities in India |
| | Implementing innovative technology solutions for car valuation and customer experience |
| | Pioneering the concept of instant car buying in India |
| Contribution | Revolutionizing the used car buying and selling experience in India |
| | Disrupting the traditional offline car dealership model |
| | Providing transparency, convenience, and efficiency to customers |
| | Driving digital transformation in the automotive industry |
| Social Presence | Limited public presence on social media platforms |
Early Life and Education:
Vikram Chopra was born and raised in India, displaying a strong passion for business and entrepreneurship from a young age. He completed his early education in his hometown and went on to pursue higher studies in business administration. Chopra holds a degree in Business Management from a prestigious institution, equipping him with the knowledge and skills necessary to excel in the competitive business world.
Career and Entrepreneurial Journey:
After completing his education, Vikram Chopra embarked on a promising career in the corporate sector, gaining valuable experience and insights across various industries. However, his true calling came when he recognized the immense potential in the Indian used car market. Inspired by the untapped opportunities and challenges faced by both car sellers and buyers, Chopra co-founded Cars24 in 2015, aiming to transform the way pre-owned cars were traded.
Cars24: Revolutionizing the Used Car Industry:
Under Vikram Chopra's leadership, Cars24 emerged as a pioneering force in the Indian automotive industry, offering a seamless and hassle-free experience for individuals looking to sell or buy used cars. The platform leverages cutting-edge technology, data analytics, and a comprehensive network of offline branches to provide transparent, efficient, and trustworthy services.
Key Contributions and Innovations:
Instant Payment and Transparent Processes: Cars24 introduced the concept of instant payment, providing sellers with immediate funds for their cars. This innovative approach eliminated the complexities and uncertainties associated with traditional selling methods, instilling trust and convenience among sellers.
Fair Price Evaluation: Utilizing data-driven algorithms, Cars24 ensures fair and accurate price evaluation for used cars. Sellers can receive a competitive price based on the condition, model, and demand, eliminating the need for negotiation and guesswork.
Streamlined Buying Process: Cars24 offers a hassle-free car buying experience, enabling customers to choose from a wide selection of certified used cars. The platform ensures the highest quality standards and provides comprehensive vehicle history reports, giving buyers confidence in their purchase.
End-to-End Solutions: Cars24 provides end-to-end solutions, including vehicle inspection, documentation, and ownership transfer, easing the entire process for both sellers and buyers. By minimizing paperwork and administrative tasks, Cars24 saves time and effort for all parties involved.
Recognition and Impact:
Vikram Chopra's vision and the success of Cars24 have garnered widespread recognition and accolades. The company has received numerous awards for its innovative approach and transformative impact on the automotive industry. Cars24's exponential growth and market presence have positioned it as one of India's most promising startups, attracting significant investments from leading venture capital firms. Vikram Chopra's entrepreneurial journey with Cars24 has reshaped the used car industry in India. Through his leadership, the company has introduced groundbreaking solutions that simplify and enhance the selling and buying experience for used cars. Vikram Chopra continues to drive innovation in the automotive sector, empowering individuals and transforming the way pre-owned cars are traded.
Read more
India's Burgeoning Unicorn Club: A Growing List of 108 Promising Startups
To get more updates, Follow us on Facebook, Twitter, Instagram and LinkedIn