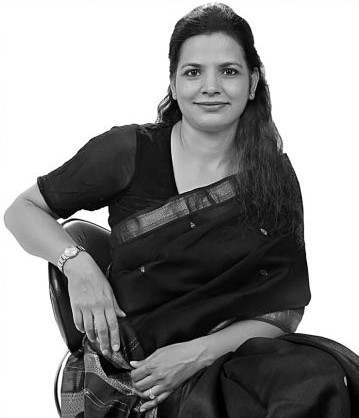 Explore the journey of Skills Caravan, a B2B SaaS startup based in New Delhi, as it secures seed funding to fuel its expansion into the US market. Discover how this innovative Learning Experience Platform is revolutionizing workplace education and enhancing employee potential through personalized AI-driven learning. Dive into the startup's exclusive partnership with a leading retail company and its plans to expand into new domains. Gain insights into the founder's previous entrepreneurial success and the growing trend of B2B SaaS startups securing significant funding.
Skills Caravan, a business-to-business (B2B) SaaS startup, has successfully raised an undisclosed amount in a seed funding round. The funding was led by prominent angel investors including Paras Berwala from Investec India, Abhishek Poddar from Macquarie Group, and Deep Bajaj from Sirona. With this fresh injection of capital, Skills Caravan aims to accelerate its expansion into the United States market.
Founded in 2022 by Sarita Chand and Dinesh Chaudhary, Skills Caravan operates as a Learning Experience Platform, revolutionizing workplace education in businesses. The platform utilizes artificial intelligence (AI) to offer personalized educational resources, optimizing learning roadmaps for organizations and enhancing employee potential and job performance.
Skills Caravan's multi-product Learning Experience Platform comprises a Content Library, Engagement platform, Credentialing, and Impact reporting, seamlessly automating and integrating the learning and development process. The startup's subscription-based business model is focused on delivering byte-size learning, catering to the specific needs of modern learners.
In a recent development, Skills Caravan announced an exclusive partnership with Shoppers Stop, a leading retail company, to provide employees with a comprehensive and user-friendly learning solution. The startup has primarily served the financial services sector but has ambitions to expand its services to other domains as well.
Before establishing Skills Caravan, Sarita Chand co-founded Edupristine, a venture dedicated to bridging the skills gap among professionals. Edupristine received Series A and B funding from Accel Partners and Kaizen Private Equity and was eventually acquired by Adtalem Global Education, a Fortune 1000-listed US-based company.
The success of Skills Caravan comes at a time when B2B SaaS startups are gaining considerable traction in the market. Last week, Togai, another B2B SaaS startup, secured $3.1 million (Rs 25.6 crore) in seed funding to support product development and expand into new geographies. Together Fund led the funding round, with participation from BoldCap, Core91, and angel investor Prasanna Shankar (Rippling).
Similarly, in May 2023, Soptle, a SaaS-led B2B marketplace for FMCG manufacturers and retailers, raised $1 million in a pre-seed funding round. Soptle aims to enhance its retailer network reach and expand its manufacturing partner footprint across India by introducing new product offerings and technological advancements.
The investment landscape for B2B SaaS startups continues to evolve rapidly, with investors recognizing the significant potential and value these companies bring to the market. Skills Caravan's successful seed funding round signifies a vote of confidence in the startup's vision and growth potential. With their sights set on the US market, Skills Caravan is poised to disrupt the learning and development industry, offering organizations an innovative solution to empower their workforce and achieve sustainable success.
As Skills Caravan embarks on its expansion journey, the coming months will be crucial for the startup's growth and market penetration. With a strong foundation and a well-funded roadmap, Skills Caravan is well-positioned to make a lasting impact in the B2B SaaS sector and transform how businesses approach employee learning and development.