Kyte Energy: Pioneering Affordable and Sustainable Mobility in India's EV Two-Wheeler Market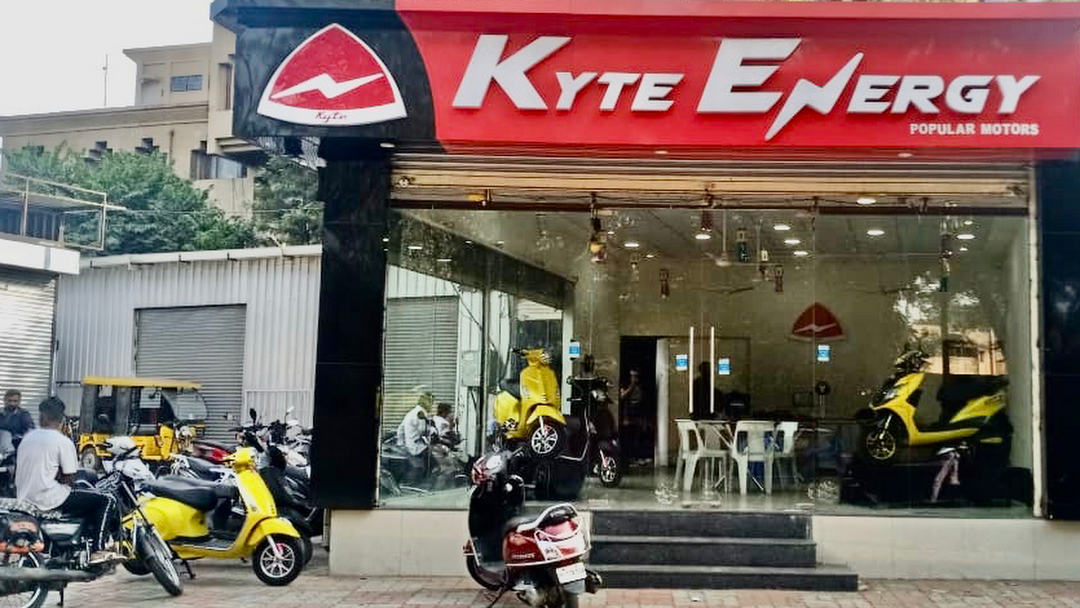 Explore the journey of Kyte Energy, a Nashik-based EV two-wheeler maker, as it emerges as a key player in India's electric mobility landscape.
Uncover the company's mission to provide affordable and sustainable mobility solutions and its current lineup of EV scooters. Examine Kyte Energy's impressive sales figures and the surge in demand following a recent product launch and revised subsidy policy. Analyze the significance of the funding round led by ah! Ventures and its impact on the company's growth trajectory. Gain insights into the broader electric mobility sector in India, including notable funding rounds and developments in various subsectors such as software platforms, ride-hailing services, and charging infrastructure.
In a bid to transform mobility in India and promote sustainability, Kyte Energy, a Nashik-based EV two-wheeler manufacturer, has emerged as a key player in the burgeoning electric vehicle (EV) industry. Founded by Yash Arora, Kush Arora, and Nikhil Sethi, Kyte Energy is on a mission to make affordable and seamless mobility accessible to the masses.
Currently, Kyte Energy offers two models of EV scooters and has plans to introduce a third model in the coming months. The company prides itself on its commitment to producing environmentally friendly vehicles that are both technologically advanced and cost-effective.
With an impressive presence of 30 dealer stores across Maharashtra and Gujarat, Kyte Energy has successfully sold 5,000 scooters to date. Notably, the recent launch of a new product line, coupled with a revised subsidy policy, has triggered a remarkable 200% surge in demand for Kyte Energy's offerings.
The latest boost for Kyte Energy came in the form of a successful funding round led by ah! Ventures, a renowned investment firm with a strong track record in the startup ecosystem. ah! Ventures boasts a comprehensive investment portfolio of Rs 376 crore, comprising 183 investments in 121 startups, with 16 successful exits and 47 follow-on rounds. The firm operates three platforms to cater to startups' funding needs: First Gear, facilitating investments up to $150,000; Angel Platform, supporting investments up to $1 million; and High Tables Platform, enabling investments ranging from $1 million to $10 million. In May 2023, ah! Ventures further diversified its portfolio by investing $440,185 in the FMCG brand Sugar Watchers.
The success of Kyte Energy is a testament to the remarkable growth of India's electric mobility sector, which has witnessed the emergence of various subsectors, including EV manufacturers, ride-hailing services, battery manufacturers, and charging infrastructure providers.
Just last month, Kazam, a software platform for charge-point operators and electricity grid management, secured approximately $3.6 million in a funding round led by Avaana Capital Fund. This infusion of capital reflects the increasing importance of efficient charging solutions in the electric mobility ecosystem. Furthermore, BluSmart Mobility, a homegrown EV ride-hailing company, recently raised an impressive $42 million (around Rs 342 crore) in a bridge funding round from existing investors, BP Ventures and Survam Partners, highlighting the demand for sustainable transportation options.
In March 2023, CHARGE+ZONE, an EV charging firm, secured $54 million in equity and debt funding to expand the country's high-speed charging network. This investment will play a crucial role in alleviating range anxiety concerns and bolstering the infrastructure required for the widespread adoption of EVs.
As Kyte Energy continues to innovate and expand its product offerings, it is poised to shape the future of mobility in India. With a firm focus on affordability, seamless experiences, and sustainability, Kyte Energy exemplifies the transformative potential of electric two-wheelers in addressing the nation's transportation needs.
In the rapidly evolving landscape of electric mobility, the achievements of Kyte Energy, along with other notable players, are driving India toward a greener and more sustainable future. With ongoing advancements in technology and a favorable regulatory environment, the stage is set for electric vehicles to revolutionize transportation, reduce carbon emissions, and enhance the quality of life for all.
ALSO READ :https://theentrepreneurindia.com/skills-caravan-empowering-workforces-and-fueling-growth-through-ai-driven-learning/