"ShareChat: Empowering Indians through Regional Language Social Media"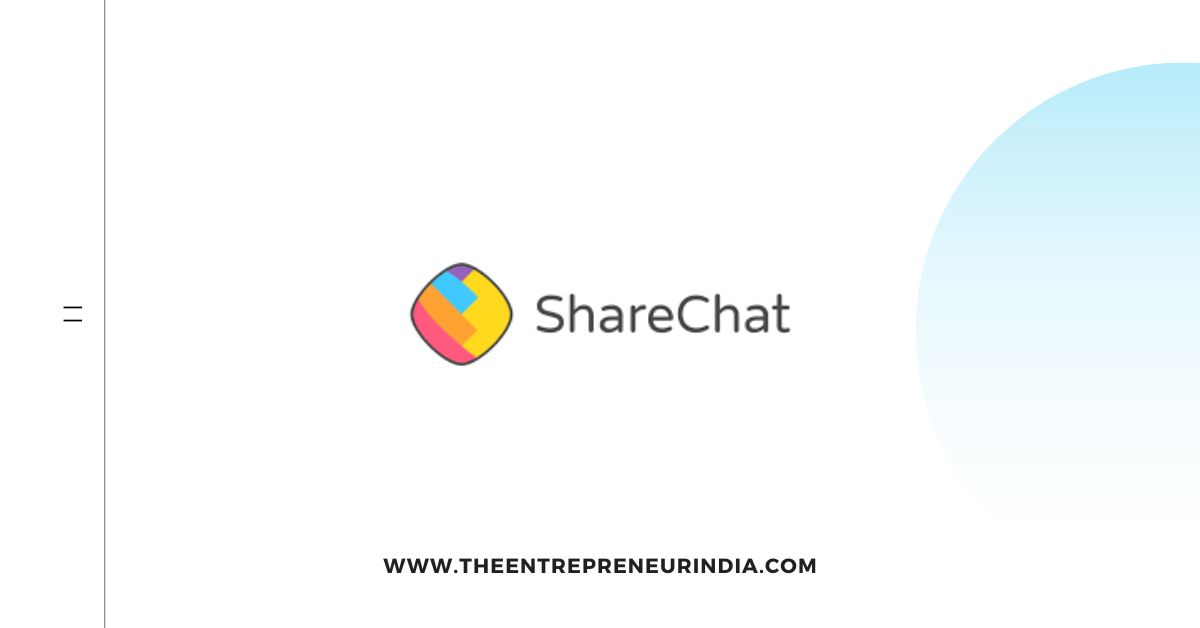 ShareChat, an Indian startup founded in 2015, has emerged as a leading social media platform catering to the diverse linguistic landscape of India. With a mission to connect Indians through regional content and foster a sense of belonging, ShareChat has revolutionized the way people consume and share content in their preferred languages. This article delves into ShareChat's mission, vision, key products/services, unique value proposition, target market, notable achievements, founding story, team, company culture, growth trajectory, funding, partnerships, future plans, and its potential to revolutionize the industry.
Overview
| Aspect | ShareChat |
| --- | --- |
| Description | ShareChat is an Indian social media platform |
| Type | Social networking, content sharing |
| Founded | 2015 |
| Headquarters | Bangalore, India |
| Founder | Ankush Sachdeva |
| Platforms | Mobile app (Android, iOS) |
| Languages | Available in multiple Indian languages |
| Users | Over 160 million registered users |
| Features | – Content sharing (text, images, videos) |
| | – Regional language support |
| | – Trending news and entertainment updates |
| | – Chat and messaging capabilities |
| | – Community creation and joining |
| Funding | Raised over $260 million in funding |
| Investors | Xiaomi, Shunwei Capital, Lightspeed Ventures, etc. |
| Monetization | Advertising, branded content partnerships |
| Notable Partners | Times Internet, Moj, Moj App |
| Website | https://www.sharechat.com/ |
Mission and Vision:
ShareChat's mission is to empower millions of Indians by providing a platform for meaningful and relevant content creation, discovery, and sharing. By enabling users to express themselves in their native languages, ShareChat aims to bridge the digital divide and foster a sense of community. The company envisions a world where language is no barrier to connect and engage with like-minded individuals.
Key Products/Services and Unique Value Proposition:
ShareChat offers a range of products and services tailored to cater to the diverse linguistic preferences of Indian users. The flagship product is the ShareChat app, which allows users to create, share, and discover content in their preferred regional languages. The app features a user-friendly interface, personalized recommendations, and various content formats like text, images, videos, and audio.
Additionally, ShareChat provides Moj, a short video-sharing platform, and its social commerce feature, ShareShop, which empowers users to monetize their content and create a seamless shopping experience. The platform also offers a wide array of content channels, including entertainment, news, sports, and lifestyle, ensuring users have access to a comprehensive range of topics in their native languages.
ShareChat's unique value proposition lies in its commitment to regional language content, enabling users from different linguistic backgrounds to engage with social media platforms comfortably. By facilitating meaningful connections and fostering local content creation, ShareChat has created a niche that differentiates it from other social media platforms in India.
Target Market:
ShareChat primarily targets the vast and linguistically diverse population of India. With a focus on regional language content, the platform caters to users who are more comfortable expressing themselves and consuming content in languages other than English. By recognizing the importance of local languages, ShareChat has successfully tapped into a previously underserved market segment.
Notable Achievements:
ShareChat has achieved several milestones since its inception. The platform has garnered a massive user base, with millions of active users engaging with the platform daily. In 2020, it was reported that ShareChat had over 160 million monthly active users, highlighting its significant impact on the social media landscape in India.
The company has also garnered attention from industry leaders and investors. ShareChat has secured funding from prominent venture capital firms, including Lightspeed Ventures, SAIF Partners, and Twitter, among others. The platform's growth trajectory and success in attracting investments underscore its potential and market viability.
Founding Story, Team, and Company Culture:
ShareChat was founded in 2015 by three entrepreneurs—Bhanu Singh, Farid Ahsan, and Ankush Sachdeva—who recognized the need for a social media platform that caters to regional language users in India. The founders were driven by a shared passion for connecting Indians across linguistic boundaries and providing them with a platform to express themselves freely.
The ShareChat team comprises individuals from diverse backgrounds, including engineering, technology, and content creation. Their collective efforts and commitment to the company's vision have been instrumental in driving its growth and success.
Company culture at ShareChat emphasizes innovation, inclusivity, and collaboration. The organization fosters an environment where employees are encouraged to think creatively, challenge the status quo, and take ownership of their ideas. ShareChat values diversity and respects the varied linguistic and cultural backgrounds of its team members, which reflects in its inclusive platform and content offerings.
Growth Trajectory, Funding, and Partnerships:
ShareChat has experienced rapid growth since its inception. The platform's user base has expanded exponentially, propelled by its commitment to regional languages and user-centric features. This growth has been further supported by strategic partnerships with content creators, regional influencers, and media organizations.
In terms of funding, ShareChat has successfully raised substantial investments to fuel its expansion. Over the years, the company has secured funding rounds from prominent investors, including global technology companies and venture capital firms. These investments have not only provided the necessary capital but also served as a testament to ShareChat's potential and market demand.
Future Plans and Market Impact:
Looking ahead, ShareChat is poised to make a significant impact in the market and revolutionize the social media industry in India. The company aims to strengthen its position as the go-to platform for regional language content by continuously enhancing user experience, expanding its user base, and diversifying content offerings.
ShareChat also plans to explore new avenues for growth, including the integration of emerging technologies such as artificial intelligence and machine learning to deliver personalized and engaging experiences to its users. By staying at the forefront of innovation and adapting to evolving user preferences, ShareChat is well-positioned to shape the future of social media in India.
ShareChat's unwavering commitment to regional language content, coupled with its user-centric approach, has propelled it to the forefront of the social media landscape in India. By bridging the linguistic divide and providing a platform for diverse voices to be heard, ShareChat has revolutionized the way Indians engage with social media. With its visionary leadership, dedicated team, strategic partnerships, and continuous innovation, ShareChat is poised to create a lasting impact in the market and redefine the industry's landscape.
FAQ's
What is ShareChat?
ShareChat is a popular Indian social media platform that allows users to create, discover, and share content in multiple Indian languages. It provides a platform for users to engage with others through text, images, videos, and audio clips.
How does ShareChat work?
ShareChat works as a social networking platform where users can create profiles, follow other users, and share content in their preferred language. Users can browse through a personalized feed, like, comment, and share posts, and connect with other users through direct messages.
What languages are supported on ShareChat?
ShareChat supports a wide range of Indian languages, including Hindi, Telugu, Marathi, Tamil, Bengali, Gujarati, Malayalam, Kannada, Punjabi, Odia, Assamese, and Rajasthani, among others. It aims to provide a localized experience for users across different regions in India.
Can I download and use ShareChat?
Yes, ShareChat is available as a free mobile app for Android and iOS devices. You can download it from the respective app stores and create an account to start using the platform.
What kind of content can I find on ShareChat?
ShareChat offers a diverse range of content, including viral videos, funny memes, entertainment news, health tips, motivational quotes, astrology predictions, fashion trends, cooking recipes, and much more. Users can also follow specific channels or topics of interest to customize their content feed.
Is ShareChat safe to use?
ShareChat takes user safety and privacy seriously. It has implemented various measures to ensure a safe and secure environment, such as content moderation, reporting mechanisms, and privacy settings. However, as with any social media platform, it's essential to exercise caution while sharing personal information and interacting with other users.
Can I monetize my content on ShareChat?
Yes, ShareChat provides monetization opportunities for content creators through its Creator Program. Eligible creators can earn revenue based on the engagement and popularity of their content. The program offers various incentives and benefits to support and reward talented creators.
How can I report inappropriate or abusive content on ShareChat?
ShareChat has a reporting feature that allows users to report any content they find inappropriate or violating the platform's community guidelines. You can typically find the report option within the post or profile settings, and ShareChat's moderation team will review and take appropriate action.
Can I connect with friends and family on ShareChat?
Yes, ShareChat allows you to connect with your friends and family members by searching for their profiles and sending connection requests. Once connected, you can share content, chat through direct messages, and stay updated with their posts.
Are there any age restrictions for using ShareChat?
Yes, to comply with legal requirements and protect minors, ShareChat has an age restriction. Users must be at least 13 years old to create an account and use the platform.
Also read
India's Burgeoning Unicorn Club: A Growing List of 108 Promising Startups