Purplle: Redefining Beauty Shopping in India with Innovation and Inclusivity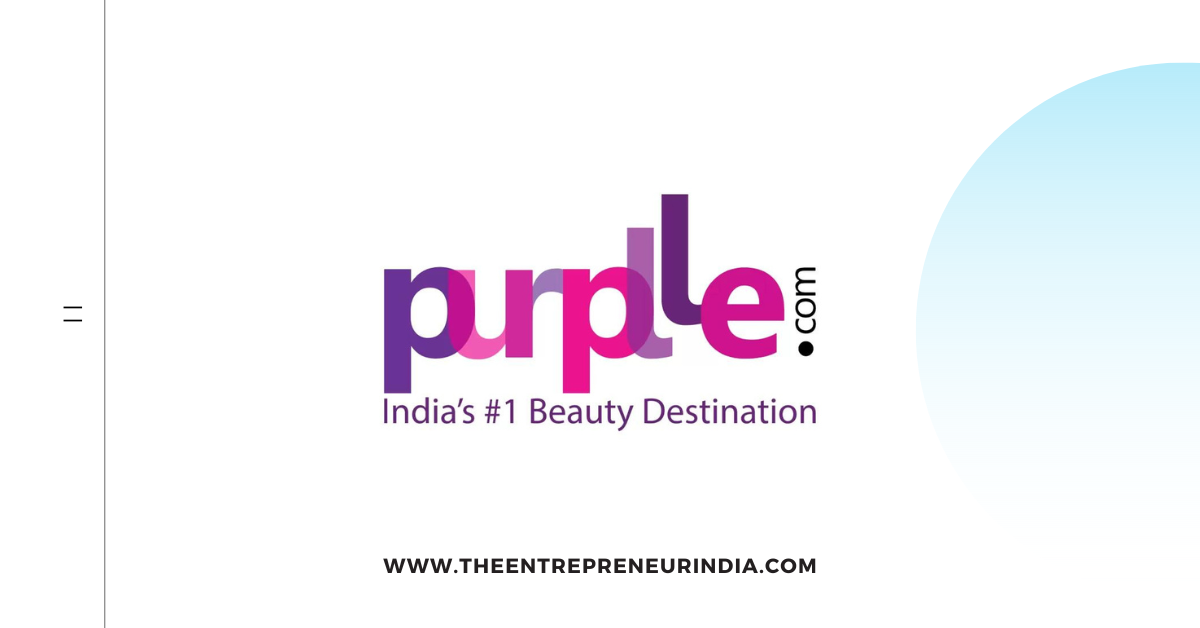 In the rapidly evolving landscape of the Indian beauty industry, one company stands out for its commitment to innovation, inclusivity, and empowering individuals to express their unique beauty. Purplle, an Indian startup founded in 2012, has emerged as a frontrunner in the e-commerce space for beauty and personal care products. With a mission to democratize the beauty experience and a vision to create a one-stop destination for all beauty needs, Purplle has garnered immense popularity and disrupted traditional beauty retailing models.
Overview
| Company Name | Purplle |
| --- | --- |
| Founded | 2012 |
| Industry | E-commerce, Beauty and Personal Care |
| Headquarters | Mumbai, India |
| Founders | Manish Taneja, Rahul Dash, Suyash Katyayani |
| Website | www.purplle.com |
| Overview | Purplle is an Indian e-commerce platform that specializes in beauty and personal care products. It offers a wide range of cosmetics, skincare, haircare, and wellness products from various brands. The platform also provides beauty tips, tutorials, and personalized recommendations to its customers. Purplle aims to make beauty and grooming accessible to everyone by offering a diverse selection of products at competitive prices. The company has gained popularity in India and has a strong online presence, attracting a large customer base. |
Mission and Vision:
Purplle's mission is to empower every individual to discover and embrace their inherent beauty. They aim to provide a platform that offers an extensive range of high-quality beauty products, personalized recommendations, and expert guidance, enabling customers to explore, experiment, and celebrate their unique style. The company envisions becoming the go-to destination for all things beauty, catering to diverse consumer needs and aspirations.
Key Products and Services:
Purplle offers a wide array of beauty and personal care products, including skincare, haircare, makeup, fragrances, and wellness essentials. Their platform provides customers with a seamless shopping experience, with intuitive filters, detailed product information, and customer reviews. In addition, Purplle's beauty advisors offer personalized recommendations and beauty tips, enhancing the customer's overall journey.
Unique Value Proposition:
Purplle differentiates itself by prioritizing affordability, accessibility, and inclusivity. By curating an extensive range of products across various price points, the company ensures that beauty is accessible to all. Furthermore, Purplle's platform leverages technology to offer personalized recommendations based on individual preferences, skin type, and concerns, making the beauty shopping experience highly tailored and convenient.
Target Market:
Purplle caters to a diverse customer base, including individuals of all genders, ages, and backgrounds who are passionate about beauty and personal care. Their platform serves both beauty enthusiasts and beginners, offering a comprehensive selection of products and expert guidance for all levels of expertise. With a focus on the Indian market, Purplle understands the unique beauty needs and preferences of the country's diverse population.
Notable Achievements:
Purplle's commitment to excellence has earned them several notable achievements. The company has been recognized as one of India's fastest-growing beauty platforms, with millions of loyal customers. They have received numerous accolades for their innovative approach, including the prestigious "ET Startup Awards" in 2019. Purplle's success is also reflected in their robust customer engagement, high customer satisfaction ratings, and a strong social media presence.
Founding Story, Team, and Company Culture:
Purplle was founded in 2012 by Manish Taneja and Rahul Dash, two passionate entrepreneurs who envisioned transforming the beauty industry in India. Drawing from their backgrounds in technology and marketing, the founders combined their expertise to create a disruptive beauty e-commerce platform. Over the years, Purplle has assembled a talented team of professionals, including beauty experts, technologists, marketers, and customer service specialists. The company fosters a culture of innovation, collaboration, and inclusivity, encouraging employees to bring their unique perspectives to the table.
Growth Trajectory, Funding, and Partnerships:
Purplle has experienced significant growth since its inception. The company has witnessed a steady increase in customer base and revenue, fueled by their customer-centric approach and strong brand presence. Purplle has successfully raised substantial funding from renowned investors, enabling them to scale operations, enhance their technology infrastructure, and expand their product offerings. Additionally, the company has forged strategic partnerships with leading beauty brands, allowing them to offer exclusive products and create unique experiences for their customers.
Future Plans:
Looking ahead, Purplle is poised to continue its upward trajectory in the beauty industry. The company aims to further strengthen its position as a comprehensive beauty destination by introducing new product categories, expanding their portfolio of exclusive brands, and investing in advanced AI-driven technologies. Purplle also plans to enhance its omnichannel presence by opening offline stores and exploring partnerships with beauty salons and professionals.
With its mission to democratize beauty and its relentless focus on innovation and inclusivity, Purplle has become a transformative force in the Indian beauty industry. By offering a vast range of products, personalized recommendations, and expert guidance, the company empowers individuals to express their unique beauty confidently. With their remarkable achievements, strong growth trajectory, and ambitious future plans, Purplle is set to revolutionize the beauty industry and leave a lasting impact on the market.
FAQ's
What is Purplle?
Purplle is an online beauty and personal care platform that offers a wide range of cosmetic products, skincare, haircare, and beauty tools. It provides a convenient way for customers to discover, explore, and purchase beauty products from various brands.
How can I shop on Purplle?
To shop on Purplle, you can visit their website or download their mobile app from the App Store or Google Play Store. Create an account, browse through the product categories, select the items you want to purchase, and add them to your cart. Proceed to checkout, enter your shipping and payment details, and complete the order.
Is Purplle a reliable platform to buy beauty products?
Purplle is a trusted platform that partners with well-known brands and sellers to offer authentic beauty products. They have a large customer base and positive reviews. However, it's always recommended to read product descriptions, customer reviews, and check for seller ratings before making a purchase.
Can I find discounts and offers on Purplle?
Yes, Purplle often provides discounts, offers, and promotional deals on various products. Keep an eye out for seasonal sales, festive offers, and coupon codes that can help you save money on your purchases. They may also have loyalty programs or reward systems for regular customers.
What are the payment options available on Purplle?
Purplle accepts multiple payment options, including credit and debit cards, net banking, mobile wallets, and UPI payments. They may also offer cash on delivery (COD) in select locations.
How long does it take for Purplle to deliver the products?
The delivery time may vary depending on your location and the availability of the products you ordered. In general, Purplle strives to deliver products within a few days. You can track your order through their website or app to get real-time updates on the delivery status.
What is Purplle's return and refund policy?
Purplle has a hassle-free return policy that allows you to return products within a specified time frame if you're not satisfied with your purchase. The refund process generally begins once the returned items are received and inspected. It's advisable to check their website or contact their customer support for detailed information on their return and refund policy.
Does Purplle offer international shipping?
Purplle primarily operates in India and caters to customers within the country. They may not offer international shipping as their services are focused on domestic customers.
Can I track my order on Purplle?
Yes, you can track your order on Purplle. Once your order is shipped, you'll receive a tracking ID or link that you can use to monitor the progress of your delivery.
How can I contact Purplle's customer support?
Purplle provides customer support through various channels. You can typically reach out to them via email, phone, or chat support available on their website or mobile app. The specific contact details can be found on their platform.
Also read
India's Burgeoning Unicorn Club: A Growing List of 108 Promising Startups