Blinkit (Grofers): Transforming the Indian Grocery Landscape with Unparalleled Convenience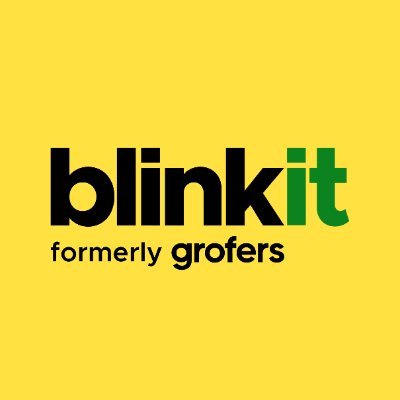 In an era of digital transformation, Blinkit, formerly known as Grofers, has emerged as a pioneer in the Indian startup ecosystem, revolutionizing the way people shop for groceries. With a mission to make everyday essentials accessible and affordable to all, Blinkit has redefined convenience by leveraging technology and efficient supply chain management. This article delves into the company's profile, highlighting its mission, vision, key products/services, unique value proposition, target market, notable achievements, founding story, team, company culture, growth trajectory, funding, partnerships, and future plans.
Overview
| Service Name | Blinkit (Grofers) |
| --- | --- |
| Parent Company | Grofers India Pvt. Ltd. |
| Service Type | Hyperlocal delivery service |
| Availability | Currently operational in select cities in India |
| Purpose | To provide on-demand delivery of essential groceries and household items |
| Platform | Mobile application (iOS and Android) |
| Ordering | Customers can browse and select products through the app |
| Delivery | Hyperlocal delivery model with short delivery time |
| Product Range | Offers a wide variety of groceries, household essentials, personal care items, and more |
| Partnerships | Collaborates with local stores and supermarkets to source products |
| Payment | Accepts various payment methods including cash on delivery, credit/debit cards, and mobile wallets |
| Subscription | Offers subscription plans for additional benefits and discounts |
| Additional Features | – Track orders in real-time – Multiple delivery slots – Deals and discounts – Easy returns and refunds |
| Competitive Advantage | – Quick delivery – Wide range of products – Convenient mobile app – Collaborations with local stores |
| Expansion Plans | Constantly expanding its services to new cities and regions |
| Customer Support | Provides customer support through in-app chat, email, and helpline numbers |
| Website | www.grofers.com |
Mission and Vision:
Blinkit's mission is to provide Indian consumers with a hassle-free grocery shopping experience, delivering high-quality products at competitive prices. By embracing technology and innovation, they aim to simplify the lives of millions of customers across the country. Their vision is to be the go-to destination for all grocery needs, offering a wide assortment of products and ensuring timely doorstep delivery.
Key Products/Services and Unique Value Proposition:
Blinkit offers a comprehensive range of products across various categories, including fresh produce, packaged foods, personal care items, household essentials, and more. With their user-friendly mobile application and website, customers can conveniently browse through thousands of products, place orders, and have them delivered to their doorstep within hours. The company's unique value proposition lies in its ability to provide significant cost savings, competitive pricing, time efficiency, and a seamless shopping experience.
Target Market:
Blinkit primarily targets urban consumers, particularly those seeking convenience and time-saving solutions. Their services cater to individuals, families, and even small businesses, enabling them to meet their everyday grocery needs without the hassle of physically visiting multiple stores. With a focus on urban areas, they have established a strong presence in major cities across India.
Notable Achievements:
Blinkit has achieved several notable milestones since its inception. They have successfully built a customer base of millions, gaining their trust by consistently delivering quality products. The company's robust logistics network and efficient supply chain management have enabled them to offer same-day delivery, making grocery shopping a breeze. Additionally, Blinkit has received numerous accolades and recognition for its innovative approach and disruptive impact on the Indian grocery industry.
Founding Story, Team, and Company Culture:
Blinkit was founded in 2013 by Albinder Dhindsa and Saurabh Kumar with a vision to transform the grocery retail landscape in India. Both founders, armed with their entrepreneurial spirit and tech expertise, recognized the untapped potential of the Indian market and the need for a convenient grocery shopping solution. Over the years, they have built a talented team of professionals from diverse backgrounds, fostering a culture of innovation, collaboration, and customer-centricity. The company values transparency, agility, and a strong work ethic, creating an environment that encourages employees to thrive and take ownership of their roles.
Growth Trajectory, Funding, and Partnerships:
Blinkit has experienced impressive growth since its inception. With its innovative business model and technological advancements, the company has secured multiple rounds of funding from renowned investors, including SoftBank Vision Fund, Tiger Global, Sequoia Capital, and more. These investments have facilitated the expansion of their operations, allowing them to reach a wider customer base and enter new markets. Additionally, Blinkit has forged strategic partnerships with various FMCG brands, enabling them to offer a diverse range of products to their customers and enhance their value proposition.
Future Plans and Market Impact:
Looking ahead, Blinkit is poised to make a significant impact on the Indian grocery industry. With their strong foundation and proven track record, they are well-positioned to further scale their operations and solidify their market dominance. The company aims to expand its reach to more cities and leverage advanced technologies like artificial intelligence and machine learning to personalize the shopping experience. By continuously innovating and improving their services, Blinkit is set to revolutionize the grocery industry in India, setting new standards for convenience, affordability, and customer satisfaction.
FAQ's
What is Blinkit?
Blinkit is the delivery service provided by Grofers, an online grocery and household essentials platform. It enables customers to receive their orders quickly and conveniently.
How does Blinkit work?
When you place an order on the Grofers platform, Blinkit handles the delivery process. Once your order is packed and ready, a Blinkit delivery executive will pick it up from the nearest Grofers warehouse and bring it to your specified delivery address.
What are the benefits of using Blinkit?
Using Blinkit ensures fast and reliable delivery of your Grofers orders. It saves you time and effort by eliminating the need to visit physical stores and carry heavy grocery bags. Blinkit aims to provide a seamless shopping experience for customers.
How can I track my Blinkit delivery?
Grofers provides a tracking feature on their app or website, allowing you to monitor the status and location of your Blinkit delivery in real time. You can also receive notifications regarding the estimated time of arrival.
Is there a delivery fee for Blinkit?
Yes, there may be a nominal delivery fee associated with Blinkit deliveries. The exact amount may vary depending on factors such as your location, order size, and any ongoing promotions or offers.
What is the typical delivery time for Blinkit?
Blinkit aims to deliver your orders within a specific time frame, usually within a few hours from the time of placing the order. However, actual delivery times may vary based on factors such as order volume, traffic conditions, and your location.
Does Blinkit deliver to my area?
Grofers and Blinkit strive to provide delivery services to as many locations as possible. However, the availability of Blinkit may depend on your specific area. You can check the Grofers app or website to confirm if Blinkit is available in your locality.
What should I do if there is an issue with my Blinkit delivery?
If you encounter any problems with your Blinkit delivery, such as missing items, damaged products, or delayed delivery, you can contact Grofers customer support. They will assist you in resolving the issue and ensuring your satisfaction.
Can I schedule a delivery with Blinkit?
Yes, Grofers offers the option to schedule your Blinkit delivery according to your preferred time slot, subject to availability. This allows you to choose a convenient time for receiving your groceries and household essentials.
Is Blinkit available for all types of products on Grofers?
Blinkit delivery is generally available for a wide range of products offered by Grofers. However, certain items, such as perishable goods or products with specific handling requirements, may have delivery limitations or conditions. It's best to check the product details or Grofers app for any specific delivery restrictions.
Also read
India's Burgeoning Unicorn Club: A Growing List of 108 Promising Startups