Paytm: Pioneering Financial Inclusion and Transforming India's Digital Payments Landscape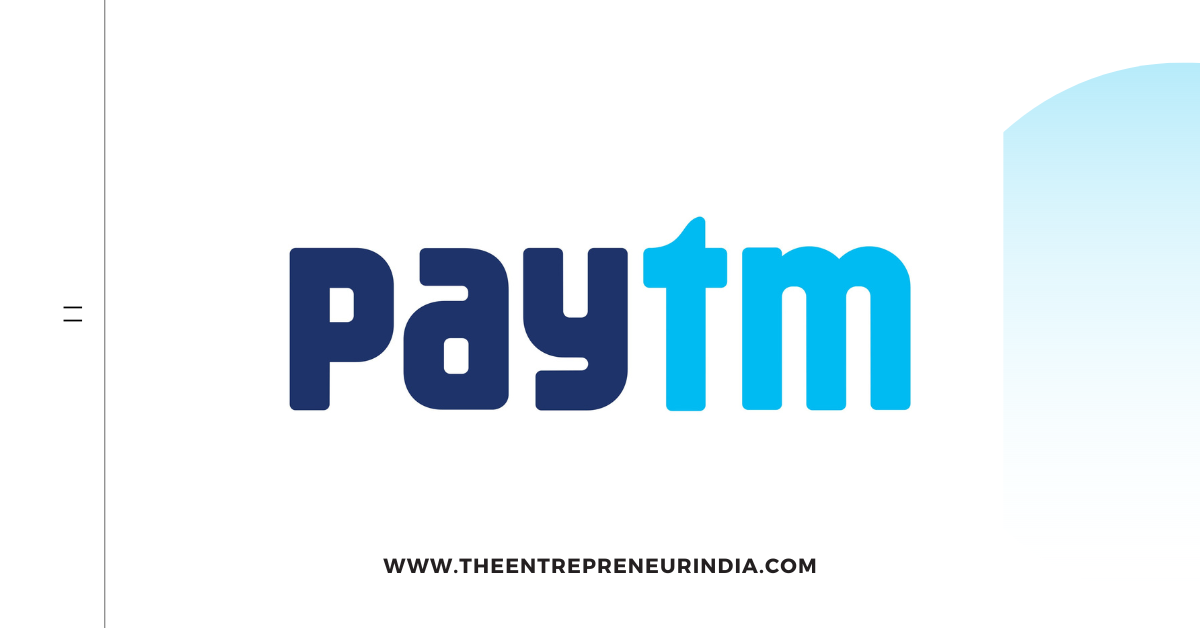 In the realm of India's rapidly evolving digital landscape, Paytm has emerged as a trailblazing startup, revolutionizing the payments industry and empowering millions of people to embrace a cashless society. Founded in 2010, Paytm has grown into one of India's most prominent fintech companies, driven by a compelling vision and an unwavering commitment to providing innovative financial solutions. This article delves into Paytm's mission, key products and services, target market, notable achievements, founding story, team, company culture, growth trajectory, funding, partnerships, and future plans.
Overview
| Topic | Details |
| --- | --- |
| Company Name | Paytm |
| Founded | 2010 |
| Founders | Vijay Shekhar Sharma |
| Headquarters | Noida, Uttar Pradesh, India |
| Industry | Financial technology (Fintech) |
| Services | Mobile payments, digital wallet |
| | E-commerce, online ticketing |
| | Digital financial services, banking |
| | Insurance, wealth management |
| | Bill payments, recharges |
| | UPI transactions, QR code payments |
| | E-commerce marketplace |
| | Paytm Mall (formerly Paytm E-commerce) |
| | Paytm Payments Bank |
| | Paytm Money (investment platform) |
| | Paytm Insurance |
| | Paytm First Games (gaming platform) |
| | Paytm Postpaid (buy now, pay later) |
| | Paytm Soundbox (IoT device) |
| Funding | Raised over $2.5 billion in funding |
| Investors | Alibaba Group, SoftBank Group, Berkshire Hathaway, Ant Financial, Elevation Capital, SAIF Partners, T Rowe Price, and others |
| User Base | Over 450 million registered users (as of 2021) |
| Mobile App | Available for iOS and Android devices |
| Website | www.paytm.com |
Mission and Vision:
Paytm's mission is to bring financial inclusion to the masses by leveraging technology and creating seamless, secure, and convenient financial solutions. The company envisions a world where every Indian has access to reliable and affordable financial services, empowering individuals and businesses alike.
Key Products and Services:
Paytm offers a diverse range of products and services that cater to various aspects of digital payments and financial management. Its flagship product, the Paytm mobile wallet, allows users to store money digitally and make cashless transactions for various purposes, including mobile recharges, bill payments, ticket bookings, and online shopping. Paytm has also expanded its services to include Paytm Payments Bank, which offers savings and current accounts, as well as Paytm Money, a digital investment platform providing access to mutual funds, stocks, and gold investments.
Unique Value Proposition:
Paytm's unique value proposition lies in its user-centric approach, innovative solutions, and commitment to security. By leveraging technology, Paytm has simplified financial transactions, making them accessible to even the most remote areas of India. The platform's robust security measures ensure safe and secure transactions, building trust among its users. Paytm's dedication to user experience, coupled with its extensive merchant network, has made it an indispensable part of everyday life for millions of Indians.
Target Market:
Paytm primarily targets the Indian market, aiming to serve both urban and rural populations. Its services cater to individuals, small businesses, and enterprises alike, enabling them to navigate the digital economy seamlessly. By focusing on inclusivity and simplicity, Paytm has become a household name in India, transcending demographic boundaries.
Notable Achievements:
Paytm has achieved several significant milestones, solidifying its position as a pioneer in India's fintech industry. It became the country's first billion-dollar startup and attained the coveted status of a unicorn in 2014. Paytm's success has been further magnified by its robust user base, exceeding 450 million registered users as of 2021. The company has also forged strategic partnerships with global giants such as Alibaba, SoftBank, and Berkshire Hathaway, garnering widespread recognition and fostering its growth trajectory.
Founding Story, Team, and Company Culture:
Paytm was founded by Vijay Shekhar Sharma, an ambitious entrepreneur with a vision to transform India's payment ecosystem. Born out of his own experiences of financial struggle during college, Sharma recognized the transformative potential of mobile payments. He assembled a team of dedicated professionals who shared his passion for financial inclusion and technological innovation. Paytm's company culture thrives on a spirit of agility, adaptability, and customer-centricity. The team's relentless pursuit of excellence has propelled Paytm's growth and cemented its position as a market leader.
Growth Trajectory, Funding, and Partnerships:
Since its inception, Paytm has experienced exponential growth, rapidly expanding its user base and diversifying its product offerings. The company's growth trajectory received significant boosts through multiple funding rounds, attracting investments from renowned venture capital firms and global investors. Paytm's strategic partnerships with Alibaba, SoftBank, and Berkshire Hathaway have not only provided substantial financial backing but also facilitated knowledge exchange and access to international markets.
Future Plans and Market Impact:
Looking ahead, Paytm has ambitious plans to continue driving India's digital transformation. The company aims to broaden its suite of financial services, including insurance, lending, and wealth management. Paytm is committed to furthering financial inclusion by reaching underserved populations and empowering them with digital tools for economic prosperity. With its strong market presence, vast user base, and innovative offerings, Paytm is poised to make a significant impact, revolutionizing the payments industry in India and beyond.
Paytm's remarkable journey from a startup to a fintech giant underscores its commitment to fostering financial inclusion and spearheading India's digital revolution. By providing user-friendly digital payment solutions, Paytm has empowered millions of Indians to embrace a cashless economy. With its visionary leadership, innovative products, strategic partnerships, and unwavering focus on customer satisfaction, Paytm is set to shape the future of digital payments and redefine the financial landscape in India.
FAQ's
What is Paytm?
Paytm is a digital wallet and financial services platform in India that allows users to make online payments, transfer money, recharge mobile phones, book tickets, pay bills, and more.
How can I create a Paytm account?
To create a Paytm account, you can download the Paytm app from your smartphone's app store and follow the registration process. You will need to provide your mobile number, email address, and set a password to create an account.
Is Paytm safe and secure?
Paytm takes several measures to ensure the security of user transactions. It uses industry-standard encryption and has implemented security protocols to protect user data. Additionally, Paytm offers two-factor authentication (2FA) and enables users to set up a passcode or biometric authentication for added security.
How can I add money to my Paytm wallet?
To add money to your Paytm wallet, open the Paytm app, go to the "Add Money" section, enter the amount you want to add, and choose a payment method such as debit card, credit card, net banking, or UPI. Follow the instructions to complete the transaction.
What can I use Paytm for?
Paytm offers a wide range of services. You can use it to pay bills for utilities such as electricity, water, gas, and phone. It can be used for mobile recharges, booking movie tickets, flight and train tickets, hotel reservations, and online shopping. Paytm also allows you to send and receive money from other Paytm users.
How can I send money using Paytm?
To send money using Paytm, open the app, tap on the "Pay" or "Send" option, enter the recipient's mobile number or scan their QR code, enter the amount, and confirm the transaction by entering your UPI PIN or passcode.
Can I transfer money from Paytm to a bank account?
Yes, you can transfer money from your Paytm wallet to a bank account. Open the Paytm app, go to the "Passbook" section, select "Send Money to Bank," enter the amount, bank account details, and proceed to transfer the money.
What is Paytm QR code?
Paytm QR code is a unique code generated by Paytm for merchants. Customers can scan the QR code using the Paytm app to make payments quickly and securely.
Can I use Paytm internationally?
Paytm primarily operates in India, and its services are mainly focused on Indian users and merchants. However, Paytm has expanded its operations to a few other countries. It is advisable to check with Paytm for specific details regarding international usage.
How can I contact Paytm customer support?
Paytm provides customer support through various channels. You can reach out to them through the Paytm app, website, or by calling their customer care helpline. The contact details can be found on the Paytm website or app.
Also read
India's Burgeoning Unicorn Club: A Growing List of 108 Promising Startups