Empowering Developers Worldwide: BrowserStack's Journey in Revolutionizing Cross-Browser Testing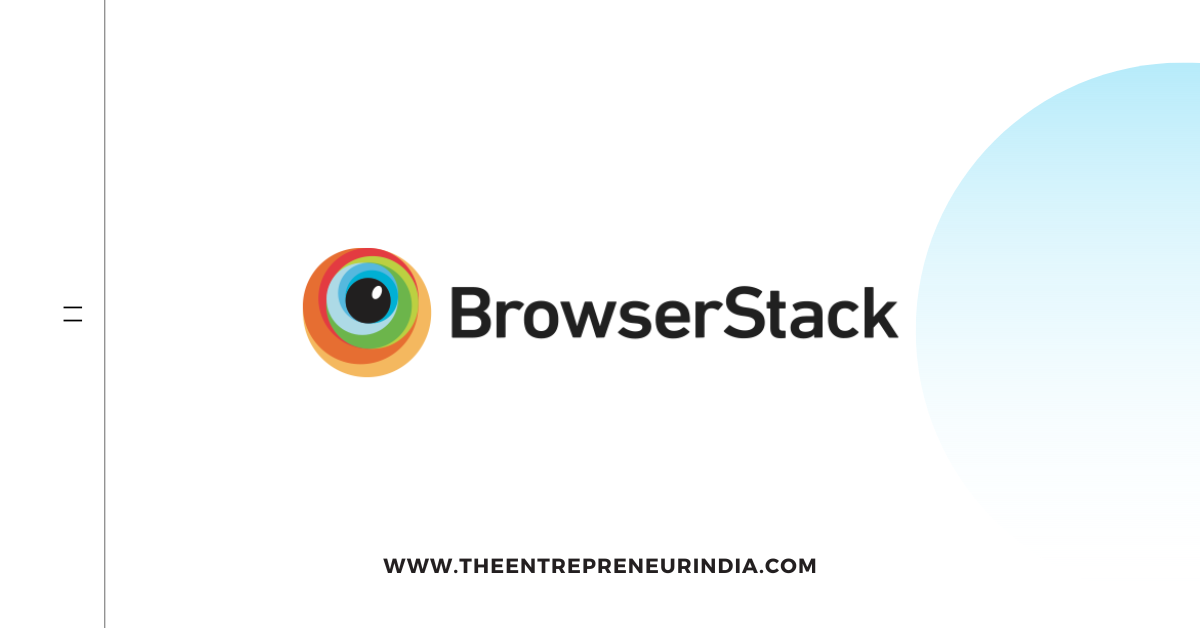 In an increasingly digital world, where web applications and software are vital for businesses, ensuring seamless user experiences across multiple platforms and devices is a constant challenge. BrowserStack, an innovative Indian startup founded in 2011, has emerged as a frontrunner in the field of cross-browser testing, providing developers with a robust platform to test their web applications and software on various browsers and devices. With a mission to empower developers and enable flawless web experiences, BrowserStack has carved a niche for itself in the tech industry with its unique solutions and unwavering commitment to customer satisfaction.
Overview
| Feature | Description |
| --- | --- |
| Name | BrowserStack |
| Purpose | Cross-browser testing platform |
| Website | https://www.browserstack.com/ |
| Deployment | Cloud-based |
| Supported Browsers | Chrome, Firefox, Safari, Edge, Internet Explorer, Opera, and more |
| Supported Platforms | Windows, macOS, iOS, Android, and more |
| Testing Types | Functional testing, visual regression testing, responsive testing, local testing, and more |
| Key Features | – Real device and browser testing |
| | – Test on a wide range of operating systems and devices |
| | – Local testing with secure tunnels |
| | – Integrated debugging tools |
| | – Parallel testing for faster results |
| Integrations | – Jira, GitHub, GitLab, Slack, Trello, and more |
| Security | – ISO 27001 certified |
| | – SOC 2 Type II compliant |
| | – Data encryption and secure network protocols |
| | – Regular security audits and vulnerability assessments |
| Pricing | Subscription-based pricing with various plans and options |
| Customer Support | – 24/7 technical support |
| | – Knowledge base and documentation |
| | – Community forum and online chat |
Mission and Vision:
BrowserStack's mission is to simplify the process of testing web applications across browsers and devices, enabling developers to deliver high-quality products efficiently. Their vision is to empower developers worldwide by providing an easy-to-use, scalable, and reliable testing infrastructure that meets the evolving needs of the digital landscape.
Key Products/Services:
BrowserStack offers a comprehensive suite of products and services tailored to meet the demands of modern development teams. Their flagship product, the BrowserStack Live, allows developers to test their web applications and software in real-time on a wide range of browsers, operating systems, and mobile devices. This live testing platform ensures compatibility and functionality across various environments, speeding up the development process and reducing bugs.
Additionally, BrowserStack Automate provides automated testing capabilities, allowing developers to run automated tests across different browsers, operating systems, and devices simultaneously. This scalable and cloud-based solution enables efficient test execution, significantly reducing testing time and resources.
Unique Value Proposition:
BrowserStack's unique value proposition lies in its extensive browser and device coverage, unmatched testing infrastructure, and user-friendly interface. With support for over 2,000 real mobile devices and browsers, including the latest versions, developers can simulate real-world scenarios and ensure consistent user experiences across different platforms. The platform's cloud-based infrastructure ensures high scalability, instant access, and secure testing environments, freeing developers from the limitations of physical devices and reducing infrastructure costs. Moreover, BrowserStack's intuitive interface and seamless integrations with popular development tools make it easy for teams to incorporate testing into their workflows seamlessly.
Target Market:
BrowserStack serves a broad customer base that spans across industries, including technology, e-commerce, finance, and media. Their solutions cater to developers, quality assurance professionals, and enterprises of all sizes who prioritize delivering flawless web experiences and require robust cross-browser testing capabilities.
Notable Achievements:
Since its inception, BrowserStack has achieved remarkable milestones and garnered recognition within the industry. Some notable achievements include:
Serving over 50,000 customers worldwide, including leading tech companies and Fortune 500 companies.
Establishing a global presence with data centers strategically located in various regions, ensuring low-latency and fast testing experiences for users worldwide.
Garnering numerous industry accolades, such as being listed on the Forbes Cloud 100 and Gartner Peer Insights Customers' Choice.
Supporting open-source initiatives by offering free access to BrowserStack's services for open-source projects, supporting the growth of the developer community.
Building strong partnerships with major technology players, including Microsoft, Atlassian, and Slack, to enhance compatibility and integrations with popular development tools.
Founding Story, Team, and Company Culture:
BrowserStack was founded in 2011 by Ritesh Arora and Nakul Aggarwal, two visionary entrepreneurs who recognized the need for a reliable and scalable solution to streamline cross-browser testing. Initially operating from a small apartment, the duo focused on building a robust testing infrastructure and delivering exceptional customer experiences. Today, BrowserStack boasts a team of talented professionals with expertise in software development, quality assurance, and customer support.
The company culture at BrowserStack revolves around innovation, collaboration, and customer-centricity. They prioritize an agile mindset, encouraging employees to explore new ideas, challenge conventions, and iterate quickly to provide cutting-edge solutions. With a strong emphasis on customer satisfaction, the team strives to deliver a seamless experience for developers, consistently seeking feedback and implementing improvements.
Growth Trajectory, Funding, Partnerships, and Future Plans:
BrowserStack has witnessed impressive growth since its inception. Through a combination of organic growth and strategic partnerships, the company has expanded its customer base, strengthened its infrastructure, and enhanced its product offerings. Notably, BrowserStack secured $50 million in Series A funding in 2018, further fueling its growth and innovation initiatives.
The company has forged strategic partnerships with industry leaders to offer seamless integrations and enhanced services to its users. Looking ahead, BrowserStack aims to continue expanding its product portfolio, further enhancing its testing capabilities, and exploring new avenues to support the evolving needs of developers. With a strong focus on customer success and technological innovation, BrowserStack is well-positioned to make a significant impact in the market and revolutionize the industry of cross-browser testing.
BrowserStack has emerged as a trailblazer in the field of cross-browser testing, empowering developers worldwide to deliver flawless web experiences. Through its robust suite of products, extensive browser and device coverage, and customer-centric approach, BrowserStack has gained recognition and trust from leading tech companies across the globe. As the digital landscape continues to evolve, BrowserStack's commitment to innovation, scalability, and customer satisfaction positions it at the forefront of the industry, driving the future of cross-browser testing and shaping the success of developers worldwide.
FAQ's
What is BrowserStack?
BrowserStack is a cloud-based platform that provides developers and testers with instant access to real devices and browsers for testing their web applications. It allows users to test their websites or web applications on a wide range of browsers, operating systems, and mobile devices.
How does BrowserStack work?
BrowserStack operates on a cloud infrastructure that hosts a vast collection of real devices and browsers. Users can access these devices remotely through their web browsers, enabling them to interact with websites or web applications as if they were using the devices locally.
What are the benefits of using BrowserStack?
BrowserStack offers several benefits, including:
Cross-browser and cross-platform testing: It allows you to test your web applications across various browsers, operating systems, and mobile devices.
Real device testing: You can test your applications on real smartphones, tablets, and other devices.
Simultaneous testing: It supports parallel testing, which means you can test your application on multiple devices simultaneously, saving time and effort.
Debugging tools: BrowserStack provides debugging tools to help you identify and resolve issues in your web applications.
Local testing: You can test your locally hosted web applications by establishing a secure tunnel between your machine and BrowserStack's infrastructure.
Which browsers and devices are available on BrowserStack?
BrowserStack offers a comprehensive range of browsers, including popular options like Chrome, Firefox, Safari, Internet Explorer, Microsoft Edge, and more. It also provides access to a wide variety of devices, including smartphones, tablets, and desktops running on different operating systems such as iOS, Android, Windows, macOS, and more.
Can I integrate BrowserStack with my existing development and testing tools?
Yes, BrowserStack provides integration with various popular development and testing tools like Selenium, Appium, Jenkins, Jira, Slack, and many more. These integrations streamline the testing process and allow you to incorporate BrowserStack into your existing workflows seamlessly.
Is BrowserStack secure?
BrowserStack takes security seriously and employs multiple measures to ensure the safety of user data. They use encrypted connections for data transmission, provide secure access controls, and regularly conduct security audits and assessments to maintain a robust and secure platform.
What pricing plans does BrowserStack offer?
BrowserStack offers different pricing plans tailored to the needs of individual users, small teams, and large enterprises. The plans vary based on factors such as the number of users, parallel test sessions, access to specific features, and support options. You can visit the BrowserStack website to explore the available plans and pricing details.
Also read
India's Burgeoning Unicorn Club: A Growing List of 108 Promising Startups