Zeta: Pioneering Financial Transformation in India with Innovative Fintech Solutions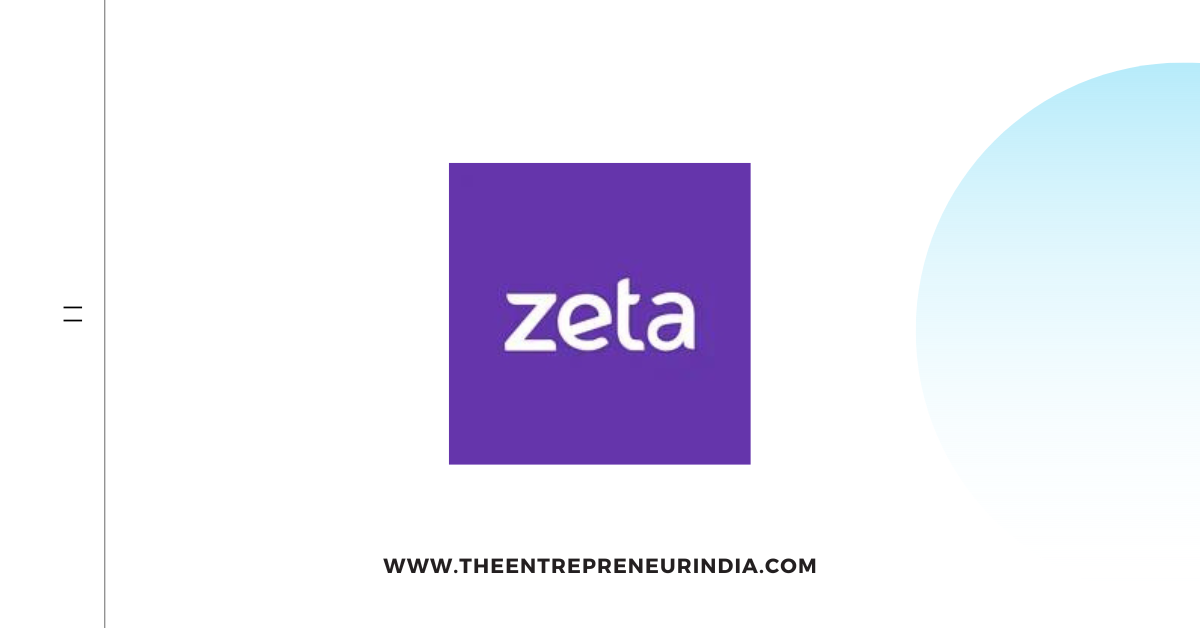 Zeta is an Indian startup that has been making waves in the financial technology (fintech) industry since its inception. With a strong mission, a visionary approach, and a range of innovative products and services, Zeta has emerged as a key player in the Indian market. This article provides a detailed profile of Zeta, exploring its mission, vision, key offerings, unique value proposition, target market, notable achievements, founding story, team, company culture, growth trajectory, funding, partnerships, future plans, and its potential to make a significant impact in the market.
Overview
| Company Name | Zeta |
| --- | --- |
| Industry | Fintech |
| Founded | 2015 |
| Headquarters | Bengaluru, India |
| Founders | Bhavin Turakhia, Ramki Gaddipati |
| Products | – Zeta Banking Suite – Zeta Employee Benefits Suite – Zeta Enterprise Benefits Suite |
| Services | – Digital banking solutions – Employee benefits and rewards management – Expense management – Corporate gifting – Rewards and recognition |
| Target Market | – Banks and financial institutions – Corporations and enterprises |
| Key Features | – Paperless banking and expense management – Personalized employee benefits and rewards – Real-time transaction tracking and alerts – AI-powered analytics and insights |
Mission and Vision:
Zeta's mission is to digitize and simplify complex financial systems, making them effortless, secure, and accessible to everyone. The company envisions a future where individuals and businesses can effortlessly manage their finances, payments, and rewards in a seamless and personalized manner.
Key Products/Services:
Zeta offers a suite of cutting-edge products and services that cater to both individuals and enterprises. Their flagship products include:
Zeta Optima: A state-of-the-art employee benefits platform that revolutionizes corporate gifting, rewards, and cafeteria management. It streamlines the process, making it digital, customizable, and hassle-free.
Zeta Express: A digital wallet that simplifies everyday payments, allowing users to make secure transactions across various merchants. It offers an intuitive user experience and enables seamless peer-to-peer transfers.
Zeta Tachyon: An advanced tax optimization solution for employees that helps in maximizing their take-home salary by providing tax-friendly reimbursements.
Unique Value Proposition:
Zeta stands out from its competitors by offering a unique combination of user-centric design, cutting-edge technology, and a deep understanding of the Indian financial ecosystem. The company's solutions are built with a focus on simplicity, security, and personalization, catering to the evolving needs of individuals and businesses alike. Zeta's innovative offerings have disrupted traditional financial processes, making them more efficient and convenient.
Target Market:
Zeta primarily targets enterprises and organizations of all sizes, offering them comprehensive solutions to manage employee benefits, rewards, and payments effectively. Additionally, their digital wallet service, Zeta Express, caters to a wide range of individuals, enabling them to make secure and hassle-free payments in their daily lives.
Notable Achievements:
Zeta has achieved several significant milestones since its inception. Some notable achievements include:
Rapid Market Adoption: Zeta has gained immense popularity in the Indian market, with a growing customer base that includes renowned enterprises and organizations.
Awards and Recognition: Zeta's innovative solutions have garnered accolades from various prestigious platforms. The company has received recognition for its employee benefits platform and digital payment solutions.
Founding Story, Team, and Company Culture:
Zeta was founded in 2015 by Bhavin Turakhia and Ramki Gaddipati, industry veterans with extensive experience in technology and finance. With a shared vision to simplify financial processes, they set out to build a company that would redefine the fintech landscape in India. The company's culture revolves around innovation, collaboration, and a customer-centric approach. The team comprises talented professionals from diverse backgrounds who are passionate about transforming the financial industry.
Growth Trajectory, Funding, and Partnerships:
Zeta has experienced impressive growth since its inception. The company has raised significant funding from prominent investors, which has fueled its expansion and product development efforts. Zeta's commitment to innovation and customer satisfaction has also led to strategic partnerships with key players in the financial industry, enabling them to enhance their product offerings and reach a wider audience.
Future Plans:
Looking ahead, Zeta aims to further expand its product portfolio, leveraging emerging technologies such as artificial intelligence and machine learning. The company plans to deepen its presence in the Indian market while exploring opportunities for global expansion. Zeta is dedicated to continually innovating and transforming the financial technology landscape, providing individuals and businesses with seamless, secure, and personalized financial experiences.
Zeta's mission to simplify and digitize financial processes, combined with its innovative products, exceptional team, and strong market presence, positions the company as a game-changer in the Indian fintech industry. With its user-centric approach and commitment to revolutionizing traditional systems, Zeta is poised to make a significant impact, empower individuals and enterprises, and shape the future of financial technology in India and beyond.
FAQ's
What is Zeta Fintech?
Zeta Fintech is a financial technology company that provides innovative solutions for digital payments, banking, and employee benefits.
What products and services does Zeta Fintech offer?
Zeta Fintech offers a range of products and services, including digital banking platforms, payment solutions, expense management tools, rewards and loyalty programs, and employee benefits platforms.
How does Zeta Fintech's digital banking platform work?
Zeta Fintech's digital banking platform enables users to manage their finances digitally, including account opening, fund transfers, bill payments, and access to personalized financial insights.
What kind of payment solutions does Zeta Fintech provide?
Zeta Fintech offers various payment solutions, such as prepaid cards, mobile wallets, and virtual cards, that allow for seamless and secure transactions.
Can Zeta Fintech's solutions integrate with existing banking systems?
Yes, Zeta Fintech's solutions are designed to integrate with existing banking systems, making it easier for businesses and individuals to adopt and use their services.
How does Zeta Fintech's expense management tool work?
Zeta Fintech's expense management tool enables businesses to streamline expense reporting, automate reimbursement processes, and gain real-time visibility into their company's spending.
What are Zeta Fintech's employee benefits platforms?
Zeta Fintech offers employee benefits platforms that allow companies to manage and customize their employee benefits programs, including meal vouchers, medical reimbursements, and more.
Are Zeta Fintech's solutions secure?
Yes, Zeta Fintech prioritizes security and compliance. They implement advanced encryption and authentication measures to protect user data and ensure secure transactions.
Can individuals use Zeta Fintech's solutions, or are they only for businesses?
Zeta Fintech provides solutions for both businesses and individuals. Their offerings cater to various needs, from personal finance management to corporate expense control.
How can I get in touch with Zeta Fintech for more information?
You can visit Zeta Fintech's official website to find contact information, including their email address or phone number, to get in touch with their customer support or sales team.
Also read
India's Burgeoning Unicorn Club: A Growing List of 108 Promising Startups