"OLA: Redefining Mobility in India – A Journey of Innovation and Accessibility"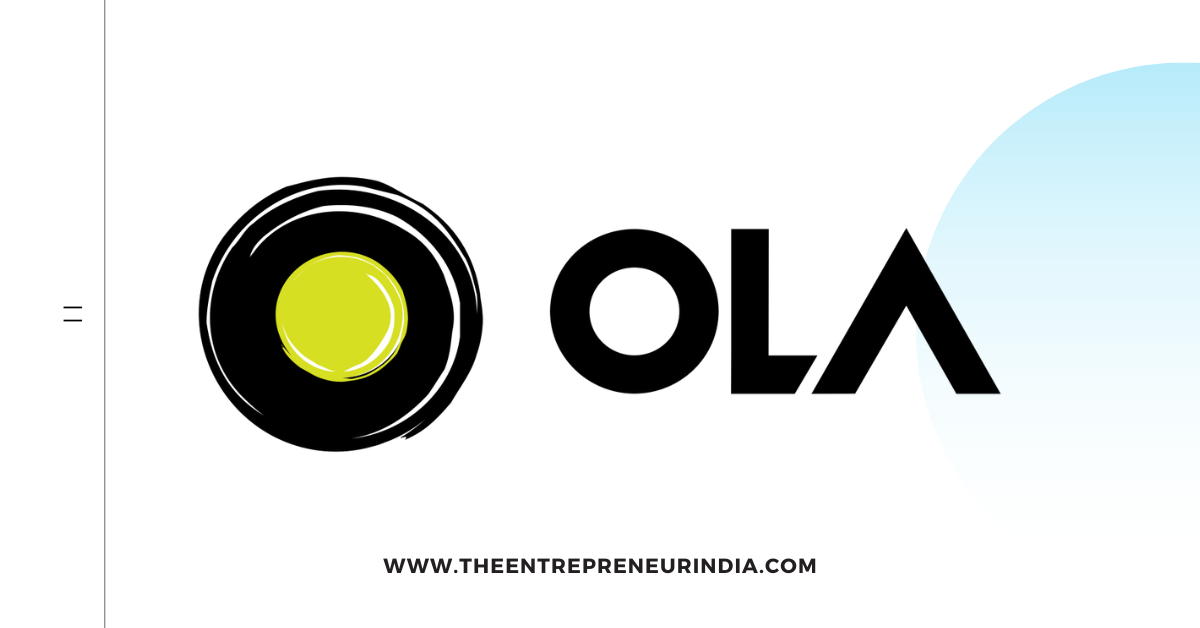 In the vast landscape of India's transportation industry, one company has emerged as a leader, revolutionizing the way people move from one place to another. OLA, an Indian startup founded in 2010, has transformed the concept of mobility through its innovative ride-hailing services. With a mission to build mobility for a billion people, OLA has quickly become synonymous with convenience, affordability, and accessibility in the Indian market.
Overview
| Feature | Description |
| --- | --- |
| Name | Ola |
| Founded | 2010 |
| Headquarters | Bengaluru, India |
| Services | Ride-hailing (Ola Micro, Mini, Prime, etc.) |
| | Bike-sharing (Ola Bike) |
| | Auto-rickshaw rides (Ola Auto) |
| | Outstation rides (Ola Outstation) |
| | Rentals (Ola Rentals) |
| | Shuttle services (Ola Shuttle) |
| | Electric vehicle rides (Ola Electric) |
| Mobile App | Available for Android and iOS devices |
| Market Presence | Operates in multiple cities across India and other countries |
| Vehicle Options | Various categories (e.g., Micro, Mini, Prime) to suit different budgets and preferences |
| Booking Process | Customers can book rides through the mobile app or website |
| Payment Options | Cash, credit/debit cards, mobile wallets, and Ola Money (prepaid digital wallet) |
| Safety Features | Emergency button, real-time ride tracking, driver ratings, and in-app customer support |
| Ola Fleet | Consists of a network of registered driver-partners who own or lease vehicles |
| Ola Money | A digital wallet that enables users to make payments for rides and other services |
| Corporate Offers | Provides corporate travel solutions with customized plans and dedicated support |
| Sustainability | Ola has initiatives promoting electric vehicles and aims to reduce carbon emissions |
| Partnerships | Collaborations with auto manufacturers and government entities to promote electric mobility and smart cities |
Mission and Vision:
OLA's mission is to create a seamless and sustainable transportation ecosystem that benefits both consumers and drivers. By leveraging technology, OLA aims to provide reliable, safe, and affordable mobility solutions for the masses. The company envisions a future where transportation is not just a means to reach a destination but an experience that enhances people's lives.
Key Products/Services:
OLA offers a wide range of products and services designed to cater to different customer needs. The company's flagship service is OLA Ride, a ride-hailing platform that allows users to book a cab using a mobile app. OLA Micro, OLA Mini, and OLA Prime are some of the categories within OLA Ride, offering varying vehicle types and price points. In addition to ride-hailing, OLA also provides OLA Auto, a service for booking auto-rickshaws, and OLA Bike, which allows users to book bike rides for shorter distances.
Unique Value Proposition:
OLA's unique value proposition lies in its focus on accessibility, affordability, and safety. The company has made transportation more accessible to a wide range of people by offering multiple vehicle options and accommodating diverse needs. OLA's commitment to affordability has made it a popular choice among price-conscious customers. Furthermore, OLA has prioritized passenger safety by implementing stringent driver verification processes, in-ride SOS features, and real-time ride tracking.
Target Market:
OLA primarily targets urban and semi-urban areas in India, where transportation infrastructure is often inadequate. The company caters to a broad demographic, serving both daily commuters and occasional travelers. OLA's services are particularly popular among tech-savvy millennials and young professionals seeking hassle-free mobility solutions.
Notable Achievements:
OLA has achieved several milestones since its inception. In 2014, the company launched OLA Money, a digital payment solution that streamlined the payment process for its services. In 2016, OLA expanded its operations internationally, starting with Australia, New Zealand, and the United Kingdom. OLA has also made significant strides in electric vehicle adoption, with plans to introduce one million electric vehicles on the road by 2023. Additionally, the company has partnered with various state governments in India to promote sustainable transportation initiatives.
Founding Story, Team, and Company Culture:
OLA was founded in Mumbai in 2010 by Bhavish Aggarwal and Ankit Bhati. The idea for OLA stemmed from their personal experience of struggling to find a reliable cab during a trip. Fueled by their entrepreneurial spirit, they set out to solve this transportation challenge using technology. The OLA team has since grown to include experienced professionals from diverse backgrounds, including technology, operations, and marketing.
Company culture at OLA emphasizes innovation, collaboration, and customer-centricity. The team works relentlessly to develop cutting-edge solutions that enhance user experiences and address societal challenges. OLA fosters a culture of continuous learning and growth, encouraging employees to take ownership and contribute to the company's vision.
Growth Trajectory, Funding, and Partnerships:
OLA's growth trajectory has been remarkable. Over the years, the company has expanded its footprint to over 250 cities in India and expanded internationally. OLA has consistently raised substantial funding from prominent investors, including SoftBank, Tencent, and Hyundai, among others. These investments have enabled OLA to fuel its expansion plans, invest in research and development, and enhance its technology infrastructure.
In terms of partnerships, OLA has collaborated with automakers, battery manufacturers, and infrastructure providers to promote electric mobility. These partnerships have accelerated the adoption of electric vehicles in India and helped build the necessary charging infrastructure.
Future Plans and Impact:
Looking ahead, OLA has ambitious plans to continue its growth and consolidate its position as a leader in the mobility sector. The company aims to further expand its electric vehicle fleet, promote sustainable transportation solutions, and explore emerging technologies like autonomous vehicles. OLA also envisions leveraging its robust technology platform to offer additional services beyond transportation, such as deliveries and logistics.
OLA's impact on the transportation industry in India has been profound. The company has transformed the way people travel, making transportation more accessible, convenient, and safe for millions of users. By embracing technology and innovative business models, OLA has set a precedent for other players in the market, spurring healthy competition and driving positive change in the industry.
OLA's journey from a humble startup to a market leader exemplifies the transformative power of innovation and determination. With its mission to provide mobility for a billion people, OLA has disrupted the Indian transportation industry and set new standards for convenience, affordability, and accessibility. Through its diverse range of services, commitment to safety, and relentless pursuit of excellence, OLA is poised to make an enduring impact and revolutionize the way people move in India and beyond.
FAQ's
What is Ola?
Ola is a transportation network company that provides on-demand ride-hailing services through its mobile application. It allows users to book rides from their location to their desired destination using a smartphone.
How does Ola work?
Ola operates through its mobile app, which connects riders with drivers in their vicinity. Users can request a ride by specifying their pickup and drop-off locations, and the app matches them with an available driver. The driver arrives at the specified location to pick up the rider and transport them to their destination.
Is Ola available in my city/country?
Ola's availability varies by location. As of my knowledge cutoff in September 2021, Ola primarily operated in India, Australia, New Zealand, and the United Kingdom. However, it's recommended to check Ola's official website or mobile app for the most up-to-date information on its availability.
How do I download the Ola app?
You can download the Ola app from your mobile device's app store (e.g., Google Play Store for Android or the App Store for iOS). Search for "Ola" in the app store, select the Ola app from the search results, and click on the "Install" or "Get" button to download and install the app.
How do I create an account with Ola?
To create an account with Ola, you need to download the Ola app and sign up using your mobile number or email address. Follow the on-screen instructions to enter your personal details, create a password, and set up your account.
How do I book a ride with Ola?
Once you have the Ola app installed and an account set up, open the app and enter your pickup and drop-off locations. Choose the type of ride you prefer (e.g., Ola Micro, Ola Mini, Ola Prime), and confirm your booking. The app will display the estimated time of arrival and details of your assigned driver.
What payment methods does Ola accept?
Ola accepts various payment methods, including credit cards, debit cards, digital wallets (such as Ola Money or Paytm), and cash (in certain cities). You can link your preferred payment method to your Ola account and choose it as the default for your rides.
Can I schedule a ride in advance with Ola?
Yes, Ola allows you to schedule rides in advance. Open the Ola app, select the "Ride Later" option, specify the date and time for your desired ride, and proceed with the booking. Ola will automatically dispatch a driver to your pickup location at the scheduled time.
How can I contact Ola customer support?
Ola provides customer support through various channels. You can typically find a "Help" or "Support" section within the Ola app, where you can access FAQs, submit support tickets, or find contact information for reaching out to Ola's customer service team via phone or email.
Also read
India's Burgeoning Unicorn Club: A Growing List of 108 Promising Startups