"OYO Rooms: Redefining Hospitality – Quality Stays, Affordable Prices"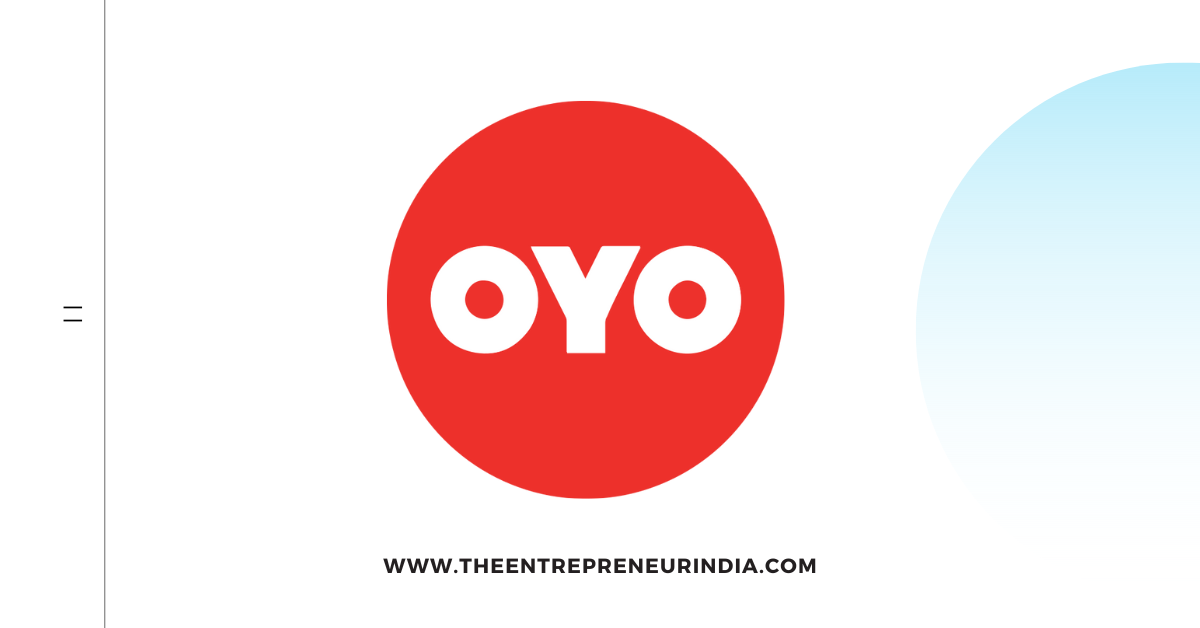 In the world of hospitality, one company has emerged as a game-changer, transforming the way people book and experience accommodations. OYO Rooms, an Indian startup founded in 2013, has disrupted the traditional hotel industry with its innovative business model and customer-centric approach. With a mission to create quality living spaces for everyone, OYO Rooms has quickly become a household name, not only in India but also on the global stage.
Overview
| Name | OYO Rooms |
| --- | --- |
| Founded | 2013 |
| Headquarters | Gurugram, Haryana, India |
| Founder | Ritesh Agarwal |
| Industry | Hospitality, Travel, Online Marketplace |
| Services | Hotel accommodations, budget stays, vacation rentals |
| Operating Countries | Over 80 countries, including India, USA, China, UK, Malaysia, Indonesia, etc. |
| Number of Properties | Over 43,000 hotels and vacation homes worldwide |
| Business Model | Aggregator and franchisor of budget hotels and vacation rentals |
| Mobile App | Available for Android and iOS devices |
| Website | www.oyorooms.com |
| Funding | Raised over $3.2 billion in funding from investors |
| Key Features | 1. Budget-friendly accommodations |
| | 2. Standardized amenities and quality assurance |
| | 3. Easy online booking and cancellation |
| | 4. OYO Wizard membership program for discounts |
| | 5. OYO Homes for vacation rentals |
| | 6. OYO Townhouse for business travelers |
| | 7. OYO Workspaces for coworking spaces |
| | 8. OYO LIFE for long-term rentals |
Founding Story and Vision:
OYO Rooms was founded by Ritesh Agarwal when he was just 19 years old. Hailing from a small town in India, Agarwal recognized the challenges faced by budget travelers and the lack of standardized, affordable accommodations. He envisioned a platform that could provide consistent and reliable rooms at affordable prices, ultimately revolutionizing the hospitality industry. This vision drove him to create OYO Rooms, with the aim of transforming unbranded and budget hotels into quality living spaces.
Mission and Key Products/Services:
OYO Rooms' mission is to offer hassle-free and comfortable accommodations at affordable prices to travelers worldwide. The company achieves this by partnering with budget hotels and transforming them into OYO-branded properties. OYO Rooms' key product is its online platform and mobile application, which enables users to search, book, and manage their stays seamlessly. The company also ensures quality standards across its properties, providing customers with a consistent and enjoyable experience.
Unique Value Proposition:
What sets OYO Rooms apart is its focus on delivering value to both travelers and hotel partners. For travelers, OYO offers a wide range of budget-friendly rooms with standardized amenities such as clean linens, comfortable beds, and complimentary Wi-Fi. Additionally, the company provides a hassle-free booking experience and excellent customer service. For hotel partners, OYO Rooms offers a technology-driven platform that helps them increase their occupancy rates, improve operational efficiency, and enhance their revenue potential.
Target Market:
OYO Rooms initially targeted the budget-conscious domestic travelers in India. However, the company has expanded its footprint globally and now caters to a wide range of customers, including leisure and business travelers, families, and backpackers. By offering affordable and quality accommodations, OYO Rooms appeals to both cost-conscious individuals and those seeking a consistent and reliable stay experience.
Notable Achievements:
Since its inception, OYO Rooms has achieved several significant milestones. The company has rapidly grown its presence to over 80 countries, operating in more than 800 cities worldwide. It has partnered with thousands of hotels, managing a vast network of properties. OYO Rooms has also received accolades for its disruptive business model, winning prestigious awards such as the Economic Times Startup Award and the Business Standard Award for the Best Startup of the Year.
Founding Team and Company Culture:
OYO Rooms' success can be attributed to its talented and visionary founding team led by Ritesh Agarwal. The team's deep understanding of the market and commitment to delivering exceptional customer experiences have been instrumental in the company's growth. OYO Rooms promotes a culture of innovation, collaboration, and relentless customer focus. The company encourages employees to think creatively, take ownership of their work, and make a positive impact on the hospitality industry.
Growth Trajectory, Funding, and Partnerships:
OYO Rooms has experienced remarkable growth since its inception. The company's revenue has grown exponentially year after year, attracting significant investments from renowned investors and venture capital firms. To date, OYO Rooms has secured substantial funding, including investments from SoftBank Vision Fund, Sequoia Capital, Lightspeed Venture Partners, and Airbnb. These partnerships have not only fueled OYO's expansion but also enabled it to leverage the expertise and networks of these industry giants.
Future Plans and Industry Impact:
OYO Rooms has ambitious plans for the future. The company aims to further expand its global presence, focusing on markets with high growth potential. OYO also aims to diversify its offerings by introducing new products and services, including OYO Homes for extended stays and OYO Workspaces for co-working spaces. With its disruptive business model, strong financial backing, and commitment to customer satisfaction, OYO Rooms is well-positioned to continue revolutionizing the hospitality industry and make a lasting impact in the market.
OYO Rooms has disrupted the traditional hotel industry with its mission to provide quality living spaces at affordable prices. Through its innovative business model, focus on customer satisfaction, and strategic partnerships, OYO Rooms has grown rapidly and expanded its global footprint. As it continues to evolve and diversify its offerings, OYO Rooms is poised to transform the way people experience accommodations and revolutionize the hospitality industry worldwide.
FAQ's
What is OYO Rooms?
OYO Rooms is a leading hospitality brand that offers affordable and standardized accommodations across various cities in multiple countries. It provides comfortable stays at budget-friendly prices.
How can I book a room with OYO?
You can book a room with OYO through their website (www.oyorooms.com) or by using their mobile app. Simply enter your destination, check-in and check-out dates, and browse through the available options to make a booking.
Are OYO Rooms available in multiple countries?
Yes, OYO Rooms operates in several countries, including India, the United States, the United Kingdom, Malaysia, Indonesia, the Philippines, China, and many others.
What types of rooms are available with OYO?
OYO offers a variety of room types, including standard rooms, deluxe rooms, premium rooms, and even entire homes or apartments in some locations. The specific room types may vary depending on the city and property.
Are OYO Rooms suitable for business travelers?
Yes, OYO caters to both leisure and business travelers. They offer amenities such as Wi-Fi, comfortable workspaces, and easy check-in/check-out processes, making it convenient for business travelers.
How do I cancel or modify my OYO booking?
You can modify or cancel your OYO booking by accessing your account on the OYO website or mobile app. The specific cancellation policy and any associated charges may depend on the booking terms you selected during the reservation.
Can I pay for my OYO booking in advance?
Yes, OYO allows you to make advance payments for your booking. During the booking process, you'll have the option to choose between paying in advance or paying at the hotel during check-in.
What amenities are typically provided in OYO Rooms?
OYO Rooms usually provide amenities such as free Wi-Fi, air conditioning, television, clean bathrooms, complimentary toiletries, and 24/7 customer service. Additional amenities may vary depending on the specific property and room type.
How can I contact OYO customer support?
You can reach OYO customer support through their website, mobile app, or by calling their customer support helpline. The contact details are typically provided on the booking confirmation or on their website.
Does OYO offer any loyalty program?
Yes, OYO has a loyalty program called OYO Wizard, which offers benefits such as exclusive discounts, faster booking, and priority customer service. Membership tiers and specific benefits may vary based on your location.
Also read
India's Burgeoning Unicorn Club: A Growing List of 108 Promising Startups