MyGlamm: Redefining Beauty with Innovation, Inclusivity, and Empowerment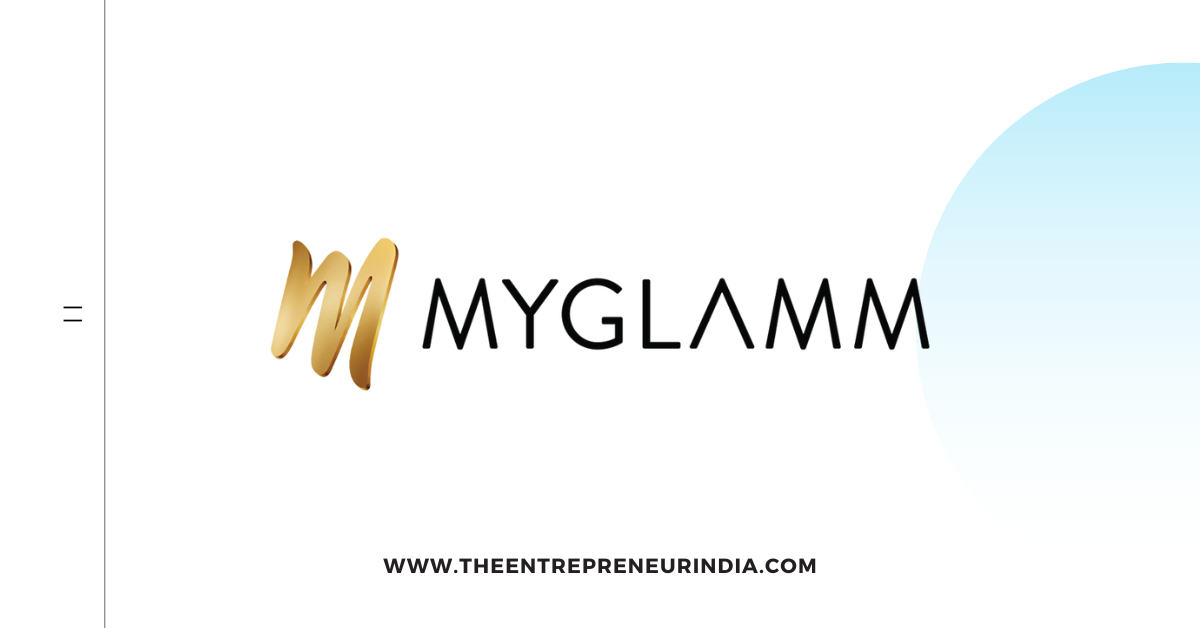 In the bustling world of Indian startups, MyGlamm has emerged as a trailblazer in the beauty and personal care industry. Founded in 2017, MyGlamm has rapidly grown to become one of India's most prominent direct-to-consumer beauty brands, leveraging technology and innovation to offer high-quality, affordable beauty products and services. With a mission to empower every individual to embrace their unique beauty, MyGlamm is revolutionizing the industry with its customer-centric approach and commitment to inclusivity.
Overview
| Company Name | MyGlamm |
| --- | --- |
| Founded | 2017 |
| Headquarters | Mumbai, India |
| Industry | Beauty and Cosmetics |
| Products | Makeup, Skincare, and Personal Care |
| Target Market | Women |
| Website | www.myglamm.com |
| Key Features | Direct-to-consumer model, High-quality products, Cruelty-free and vegan options, On-trend and innovative offerings, Professional makeup services |
| Social Media | Instagram, Facebook, Twitter, YouTube |
Mission and Vision:
MyGlamm's mission is to make beauty accessible and affordable for every person, regardless of gender, age, or background. They believe that everyone deserves to look and feel their best, and they strive to provide innovative, high-quality beauty solutions that cater to diverse needs. MyGlamm's vision is to redefine beauty standards, foster self-expression, and empower individuals to embrace their true selves.
Key Products and Services:
MyGlamm offers a wide range of products and services that cater to various beauty needs. Their product portfolio includes cosmetics, skincare, and personal care items. MyGlamm is renowned for its innovative beauty products, such as the All-in-One Makeup Kit, which features a versatile palette with multiple products in a single compact. They also offer premium skincare products formulated with natural ingredients and customized to address specific concerns. Additionally, MyGlamm provides beauty services, including professional makeup, hairstyling, and nail care, through their MyGlammXO beauty lounges.
Unique Value Proposition:
What sets MyGlamm apart is its unique blend of innovation, affordability, and inclusivity. By leveraging technology and data-driven insights, MyGlamm offers beauty solutions that are tailored to individual preferences and skin types. Their direct-to-consumer model eliminates intermediaries, allowing them to provide high-quality products at affordable prices. Furthermore, MyGlamm embraces diversity and inclusivity by offering a wide range of shades and products suitable for all skin tones and types, ensuring that everyone feels represented and empowered.
Target Market:
MyGlamm's target market comprises beauty enthusiasts across various age groups and genders. They cater to the evolving needs of millennials and Gen Z, who seek personalized beauty experiences and value high-quality, cruelty-free products. Additionally, MyGlamm targets working professionals, busy individuals, and beauty aficionados who desire convenient beauty solutions without compromising on quality.
Notable Achievements:
Since its inception, MyGlamm has achieved several milestones, solidifying its position as a disruptor in the beauty industry. Notable achievements include:
Rapid Expansion: MyGlamm has experienced significant growth, expanding its presence to over 10,000 retail outlets across India and forging strategic partnerships with leading e-commerce platforms.
Industry Recognition: MyGlamm has received accolades for its innovative products and business model, including the Frost & Sullivan Beauty & Wellness Award for the Most Innovative Cosmetics Company of the Year.
Sustainability Initiatives: MyGlamm is committed to environmental sustainability and has implemented eco-friendly packaging practices, cruelty-free formulations, and recycling initiatives to minimize its ecological footprint.
Founding Story, Team, and Company Culture:
MyGlamm was founded in 2017 by Darpan Sanghvi, a seasoned entrepreneur with a vision to disrupt the traditional beauty industry. Sanghvi recognized the need for an inclusive and affordable beauty brand that catered to the evolving demands of the Indian market. With a team of passionate professionals from diverse backgrounds, including beauty experts, technologists, and marketers, MyGlamm set out to revolutionize the way people experience and purchase beauty products.
At the core of MyGlamm's company culture is a spirit of innovation, collaboration, and customer-centricity. The team is driven by a shared passion for empowering individuals and challenging beauty stereotypes. MyGlamm fosters a supportive and inclusive work environment, encouraging employees to bring their unique perspectives and ideas to the table. The company also emphasizes continuous learning and growth, enabling employees to stay at the forefront of industry trends and developments.
Growth Trajectory, Funding, and Partnerships:
MyGlamm has witnessed impressive growth since its inception. The company's innovative product offerings, coupled with its customer-focused approach, have fueled its expansion into new markets and channels. MyGlamm has successfully raised substantial funding from prominent investors, enabling them to fuel their growth initiatives and invest in research and development. The company has also established strategic partnerships with renowned beauty influencers, celebrities, and e-commerce platforms to extend its reach and enhance brand visibility.
Future Plans:
Looking ahead, MyGlamm aims to consolidate its position as a leading beauty brand in India and expand its global footprint. They plan to introduce new product categories, further enhance their digital capabilities, and leverage data analytics to offer personalized beauty experiences. MyGlamm also intends to continue its sustainability efforts by exploring eco-friendly packaging alternatives and promoting responsible beauty practices.
With its customer-centric approach, commitment to inclusivity, and focus on innovation, MyGlamm is revolutionizing the beauty industry in India. By offering affordable, high-quality beauty products and services that cater to diverse needs, MyGlamm empowers individuals to embrace their unique beauty. As the company continues its growth trajectory, fueled by strategic partnerships and a dedicated team, MyGlamm is well-positioned to make a significant impact and revolutionize the industry, inspiring individuals to redefine beauty on their own terms.
FAQs
What is MyGlamm?
MyGlamm is a beauty brand that offers a wide range of cosmetics and beauty products. They focus on creating high-quality products that are cruelty-free and suitable for all skin types.
Where can I purchase MyGlamm products?
You can purchase MyGlamm products from their official website (www.myglamm.com) or through authorized retailers. They may also have physical stores in select locations.
Are MyGlamm products tested on animals?
No, MyGlamm products are cruelty-free and not tested on animals. They are committed to providing ethical beauty products.
Are MyGlamm products suitable for sensitive skin?
Yes, MyGlamm products are designed to be suitable for all skin types, including sensitive skin. However, it's always a good idea to check the ingredients list and perform a patch test if you have specific concerns or allergies.
What kind of products does MyGlamm offer?
MyGlamm offers a wide range of beauty products, including makeup essentials such as foundations, lipsticks, eyeshadows, mascaras, and blushes. They also have skincare products, nail polishes, and beauty tools.
Do MyGlamm products contain harmful ingredients like parabens or sulfates?
MyGlamm strives to create products that are free from harmful ingredients like parabens and sulfates. They prioritize using safe and clean formulations.
Can I return or exchange MyGlamm products?
MyGlamm has a return and exchange policy, but it may vary depending on the specific circumstances and the place of purchase. It's advisable to check their website or contact their customer service for detailed information.
Does MyGlamm offer international shipping?
Yes, MyGlamm offers international shipping to several countries. However, the availability and shipping options may vary, so it's recommended to check their website for specific details.
Are there any discounts or loyalty programs available?
MyGlamm occasionally offers discounts and promotions on their products. They may also have a loyalty program or rewards system for their customers. Keep an eye on their website or sign up for their newsletter to stay updated on any offers.
How can I contact MyGlamm's customer support?
You can reach MyGlamm's customer support team through various channels, such as email, phone, or social media. Their contact information should be available on their official website.
Also read
India's Burgeoning Unicorn Club: A Growing List of 108 Promising Startups