PharmEasy: Revolutionizing Healthcare Delivery in India for a Healthier Tomorrow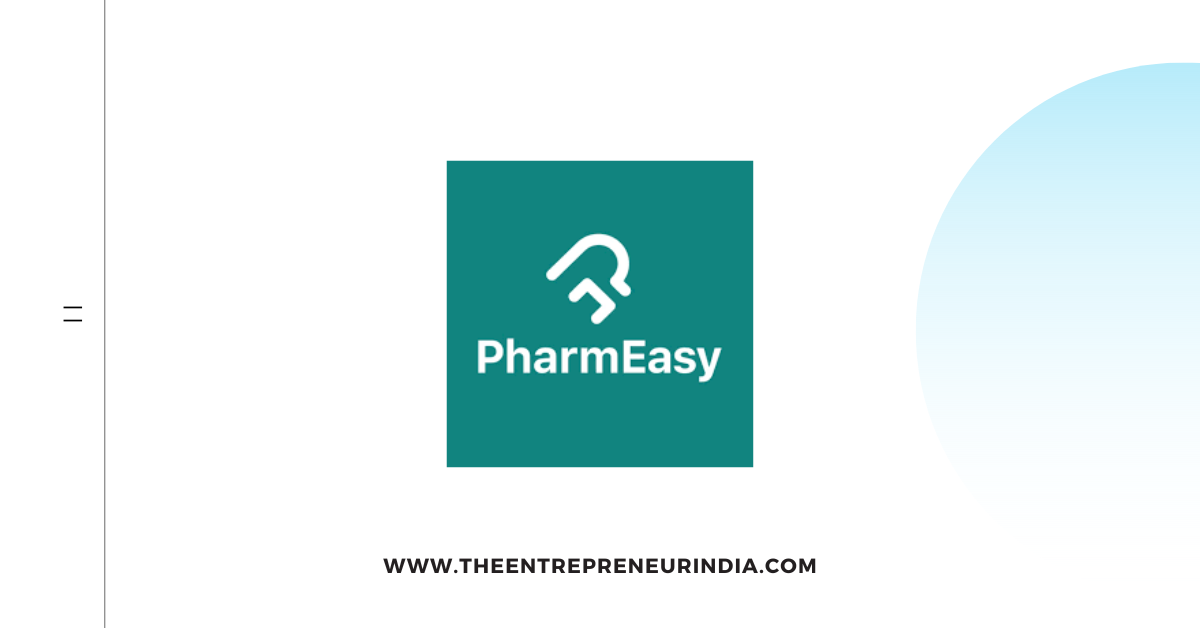 PharmEasy is an innovative Indian startup that has emerged as a game-changer in the healthcare industry. Founded in 2015, the company has quickly established itself as a leading player in the online pharmacy and healthcare delivery space. PharmEasy's mission is to make healthcare accessible, affordable, and convenient for every individual in India. With a vision to revolutionize the healthcare ecosystem, PharmEasy offers a wide range of products and services that cater to the evolving needs of customers.
Overview
| Name | PharmEasy |
| --- | --- |
| Description | PharmEasy is an online pharmacy and healthcare platform. |
| Website | www.pharmeasy.in |
| Founded | 2015 |
| Headquarters | Mumbai, India |
| Services | Prescription medicine delivery, online doctor consultations, |
| | diagnostic tests, healthcare products, wellness services, etc. |
| Key Features | 1. Easy online ordering and home delivery of medicines. |
| | 2. Virtual doctor consultations for medical advice. |
| | 3. Diagnostic test booking and sample collection at home. |
| | 4. Wide range of healthcare products and wellness services. |
| | 5. Digital storage of health records for easy access. |
| | 6. Discounts, offers, and cashback on orders. |
| Mobile App | Available for iOS and Android devices. |
| Funding | Raised over $350 million in funding from investors. |
| Partnerships | Collaborations with pharmacies, diagnostic centers, and |
| | healthcare providers to expand their reach and services. |
| Customer Base | Millions of users across various cities in India. |
Mission and Vision:
PharmEasy's mission is to bridge the gap between patients and healthcare providers by leveraging technology to simplify and streamline the healthcare delivery process. The company envisions a future where every individual can access quality healthcare at their fingertips, ensuring better health outcomes and an improved overall well-being.
Key Products and Services:
PharmEasy offers a comprehensive range of products and services, all aimed at making healthcare more convenient and accessible. The company provides an online platform and a mobile application that allows users to order prescription medicines, over-the-counter drugs, healthcare products, and wellness items. PharmEasy also offers diagnostic tests at home, enabling customers to get accurate and timely results without the hassle of visiting a laboratory. Moreover, the company provides online doctor consultations, allowing users to seek medical advice from qualified healthcare professionals from the comfort of their homes.
Unique Value Proposition:
PharmEasy differentiates itself from traditional pharmacies through its unique value proposition. The platform ensures genuine and quality medicines, timely doorstep delivery, and significant cost savings. By integrating technology into the healthcare ecosystem, PharmEasy simplifies the entire process, eliminating the need for physical visits to pharmacies or diagnostic centers. The company's user-friendly interface, personalized recommendations, and exceptional customer support contribute to a seamless and hassle-free experience for users.
Target Market:
PharmEasy primarily targets the Indian market, which is witnessing rapid digital adoption. Its services are designed to benefit a wide range of customers, including busy professionals, elderly individuals, chronic patients, and those residing in remote areas with limited access to healthcare facilities. By catering to the diverse needs of these segments, PharmEasy has gained a significant market presence.
Notable Achievements:
PharmEasy's success can be attributed to its relentless pursuit of excellence and customer-centric approach. The company has achieved several milestones since its inception. Notably, PharmEasy has successfully served millions of customers, delivering medicines to their doorstep and ensuring their healthcare needs are met. The company has partnered with leading pharmaceutical companies, diagnostic laboratories, and healthcare providers to expand its product offerings and improve accessibility. PharmEasy's commitment to quality and innovation has earned it recognition and accolades from industry experts, further solidifying its position as a trailblazer in the healthcare space.
Founding Story, Team, and Company Culture:
PharmEasy was founded in 2015 by Dharmil Sheth and Dhaval Shah, two visionary entrepreneurs who recognized the need to transform the traditional healthcare delivery model. With their expertise in technology and healthcare, they set out on a mission to make healthcare more accessible and convenient for everyone. Supported by a team of dedicated professionals, including experienced pharmacists, doctors, and technologists, PharmEasy has fostered a culture of innovation, collaboration, and customer-centricity. The company encourages a work environment that values creativity, integrity, and the relentless pursuit of excellence.
Growth Trajectory, Funding, and Partnerships:
PharmEasy has experienced exponential growth since its inception. The company's customer base has rapidly expanded, with millions of users relying on its services. PharmEasy has secured significant funding from renowned investors, enabling it to fuel its expansion plans and invest in cutting-edge technology. The company has formed strategic partnerships with leading healthcare providers, diagnostic labs, and pharmaceutical companies, enhancing its product offerings and improving customer experience. These collaborations have helped PharmEasy establish a robust network that ensures seamless healthcare delivery across the country.
Future Plans and Impact:
PharmEasy has ambitious plans for the future. The company aims to further expand its product portfolio, increase its reach to underserved areas, and leverage technology to introduce innovative solutions in the healthcare space. PharmEasy's vision of transforming healthcare accessibility and affordability aligns with India's growing healthcare needs. By simplifying the healthcare delivery process, PharmEasy has the potential to positively impact the lives of millions, ensuring better health outcomes and revolutionizing the industry.
In conclusion, PharmEasy's innovative approach to healthcare delivery, its wide range of products and services, and its commitment to customer satisfaction position it as a market disruptor. The company's mission to make healthcare accessible for all, coupled with its notable achievements, strategic partnerships, and future plans, solidify its position as a leading player in the industry. PharmEasy's impact on the market is poised to revolutionize the healthcare ecosystem in India and inspire similar advancements worldwide.
FAQ'S
What is PharmEasy?
PharmEasy is an online pharmacy and healthcare platform that allows users to order medicines, healthcare products, and diagnostic tests from the comfort of their homes.
How does PharmEasy work?
PharmEasy works through a user-friendly mobile app or website. Users can upload their prescriptions, search for medicines, place orders, and choose a convenient delivery option. PharmEasy also offers consultation services with doctors and diagnostic test bookings.
Is PharmEasy reliable?
PharmEasy is a trusted platform that works with licensed pharmacies and partners with authorized healthcare providers. They have a strong track record of delivering genuine medicines and maintaining customer privacy.
How can I place an order on PharmEasy?
To place an order, you need to download the PharmEasy app or visit their website. Create an account, upload your prescription (if required), search for the medicines you need, add them to your cart, and proceed to checkout. You can choose to pay online or opt for cash on delivery.
Does PharmEasy deliver medicines to all locations?
PharmEasy delivers medicines to most cities and towns across India. You can enter your pin code during the ordering process to check if delivery is available in your area.
How long does it take for PharmEasy to deliver the medicines?
Delivery times may vary depending on your location and the availability of the medicines. PharmEasy usually aims to deliver orders within 24-48 hours, but it's best to check the estimated delivery time during the checkout process.
Can I track my PharmEasy order?
Yes, PharmEasy provides order tracking facilities. Once your order is confirmed, you will receive a tracking link via SMS or email. You can use that link to track the status of your order.
Are there any additional charges for using PharmEasy?
PharmEasy may charge a nominal convenience fee for certain services, such as doctor consultations or diagnostic tests. Delivery charges may apply for orders below a certain minimum value. However, PharmEasy often offers discounts and promotional offers to make healthcare more affordable.
Can I cancel or modify my order on PharmEasy?
Yes, you can cancel or modify your order on PharmEasy, but the availability of these options may depend on the stage of processing your order has reached. You can reach out to PharmEasy's customer support for assistance in case of any changes.
Is my personal information and health data safe with PharmEasy?
PharmEasy takes customer privacy and data security seriously. They have robust security measures in place to protect personal information and health data. Your information is generally handled in accordance with applicable laws and regulations.
Also read
India's Burgeoning Unicorn Club: A Growing List of 108 Promising Startups