India Emerges as World's Fastest-Growing Startup Ecosystem with 108 Unicorn Startups and Counting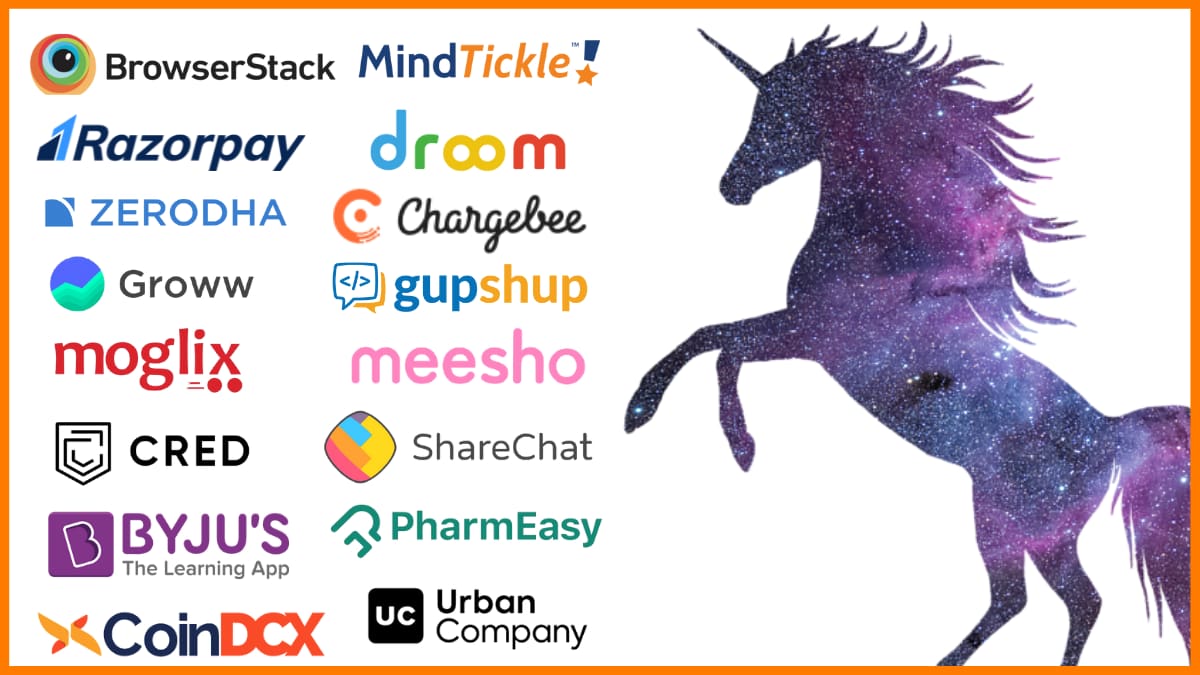 As of 2022, India has solidified its position as the world's fastest-growing startup ecosystem with a total of 108 unicorn startups. While the concept of unicorn startups is no longer uncommon, the journey to becoming one is still an arduous task that requires immense hard work, commitment, and perseverance. In this article, we delve into the remarkable success stories of these Indian unicorns.
The term "unicorn startup" refers to a privately owned company with a valuation surpassing $1 billion. Coined by venture capitalist Aileen Lee, this term has gained prominence in the startup world. Startups, on the other hand, are early-stage companies that are privately owned and operate in various sectors. To gain deeper insights into what makes a unicorn startup and how one can build such a company, read on.
In 2021, India surpassed the United Kingdom to claim the third spot in hosting unicorn companies. The subcontinent witnessed 33 startups achieve unicorn status, while the UK managed only 15. Comparatively, the United States saw the addition of 254 unicorns, and China witnessed 74, as reported in 2021.
Expressing optimism and support for India's unicorn culture, Union Minister of State for Entrepreneurship, Skill Development, Electronics & Technology Rajeev Chandrasekhar stated that India's unicorn count is expected to increase tenfold in the next 2-3 years, surpassing 1,000. The Indian government also anticipates that the next wave of startup founders will emerge from Tier 2 and Tier 3 cities across the country.
In 2021, several startups joined India's unicorn club, including Flipkart Moglix, BharatPe, CoinDCX, upGrad, Groww, BlackBuck, Droom, OfBusiness, Meesho, Chargebee, CRED, Digit, Gupshup, Infra.Market, MindTickle, Five Star Business Finance, Innovaccer, Pharmeasy, Sharechat, Urban Company, Zeta, Eruditus, Zetwerk, and BrowserStack, among others. In total, 44 companies achieved unicorn status in 2021.
According to reports, Indian startups raised over $42 billion in funding across 1,584 deals in 2021. Since 2016, more than 60,000 new startups have been established in India, spanning across 56+ different sectors. Notably, this startup ecosystem has created over 600,000 job opportunities in the country. President Ram Nath Kovind even acknowledged the significant contributions of Indian startups in his Presidential address on January 31, 2022, highlighting the new opportunities they are generating.
"India's unicorn revolution is a testament to the power of innovation, resilience, and entrepreneurial spirit."
Entering 2022, India has already witnessed the birth of new unicorns. Mamaearth became the first unicorn of the year, followed by Fractal Analytics, LEAD School, Darwinbox, DealShare, ElasticRun, Livspace, Xpressbees, Uniphore, Hasura, CredAvenue, Amagi, CommerceIQ, Oxyzo, Games24x7, Open, PhysicsWallah, Purplle, LeadSquared, OneCard, and 5ire.
The achievement of reaching 100 Indian unicorns is cause for celebration. With neobank Open joining the ranks of unicorns, India has now exceeded the mark of 100 unicorns. Flipkart and BYJU'S are two of the highest-valued privately held unicorn startups in India. As of May 2022, the combined valuation of India's unicorns exceeds $333 billion. This milestone has invigorated the startup ecosystem, with immense pride and jubilation pervading the community.
ALSO READ :–https://theentrepreneurindia.com/raising-superstars-raises-2-million-in-pre-series-a-funding-to-revolutionize-early-childhood-education-with-activity-based-videos/