Google Cloud Launches Accelerator Program to Foster Growth of India's ONDC Initiative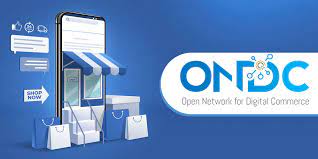 Bengaluru, India – Google Cloud has unveiled an accelerator program dedicated to supporting the Open Network for Digital Commerce (ONDC), a government-backed initiative in India. The announcement came during a developer conference in Bengaluru, with Ambarish Kenghe, Vice President of Google Pay, emphasizing Google's commitment to India's digital ecosystem.
The primary objective of the accelerator program is to provide businesses with access to Google Cloud's advanced technology and expert guidance, facilitating their integration into the ONDC network. This strategic collaboration aims to create seamless digital commerce experiences and promote the growth of India's thriving network of digital sellers.
Kenghe stated, "We are launching an accelerator program for ONDC to support the growth of India's robust network of digital sellers," underlining Google's dedication to driving technological innovation and capabilities in India.
Google Cloud will offer its core infrastructure application programming interfaces (APIs) to ONDC participants as an open-source solution, empowering them with the tools needed to thrive in the digital commerce space. Additionally, the tech giant plans to provide retail search and generative artificial intelligence (AI) tools, enhancing both buyer and seller experiences within the network.
As part of the accelerator program, Google Cloud is introducing the ONDC startup credits program, enabling participants to apply for grants of up to $25,000. This initiative aims to provide financial support to promising startups and foster their growth within the ONDC ecosystem.
Furthermore, the integration of address descriptors on Google Maps will enhance the serviceability of ONDC orders, streamlining the delivery experience for both sellers and buyers.
T Koshy, Managing Director and CEO at ONDC, expressed enthusiasm about the collaboration, stating that the addition of Google Cloud's accelerator program aligns with ONDC's mission to revolutionize the ecommerce landscape in India. Koshy emphasized the importance of efficiency, agility, and customer-centricity in driving ONDC's success.
ONDC, a private non-profit company supported by India's Department for Promotion of Industry and Internal Trade (DPIIT), aims to democratize ecommerce and increase its penetration throughout the country. After a successful soft launch in five cities, including Delhi NCR, Bengaluru, Bhopal, Shillong, and Coimbatore, in April of last year, ONDC opened to the public in Bengaluru and has since attracted several key players, solidifying its position in the market.
Notably, the integration of various services with ONDC, including Marico's Saffola Store, Paytm, PhonePe, Delhivery, Shiprocket, Dunzo, and Snapdeal, has further bolstered the initiative's influence and market presence.
Although industry analysts suggest that the current form of ONDC does not pose an immediate threat to established industry leaders like Zomato and Swiggy, they acknowledge that the potential for scaling the network could have future implications.
Recent statistics released by ONDC reveal a remarkable 500-fold increase in daily transactions, with orders surging from 50 in January to an impressive 25,000 orders in the first week of May. This rapid growth underscores ONDC's growing influence within India's digital commerce landscape and signals promising prospects for the initiative's continued success.
Google Cloud's accelerator program for ONDC marks a significant milestone in the journey towards transforming India's digital commerce ecosystem. By leveraging Google's cutting-edge technology and expertise, businesses within the ONDC network are poised to thrive and contribute to India's digital revolution.
Stay updated with the latest in the startup world through our Startup News and Funding Alert. Sections. Explore Founder Profiles, Startup Profile, Founders Interview, Success Stories. In-depth Insights articles, Resources, and How to. Follow us on Facebook, Twitter, Instagram and LinkedIn for regular updates.
Note: We at
The Entrepreneur india
takes our ethics seriously. More information about it can be found
here
.