Freshworks: Empowering Customer Experiences through Innovative Engagement Solutions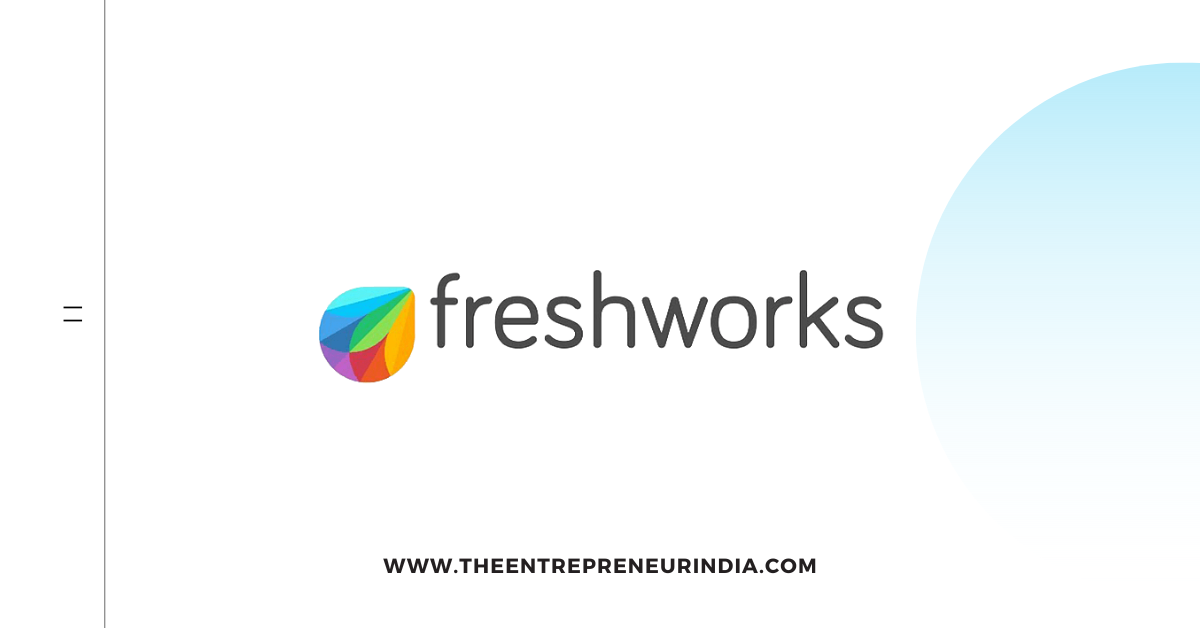 Freshworks, an Indian startup founded in 2010, has emerged as a global leader in providing cloud-based customer engagement software. With a strong focus on empowering businesses to build exceptional customer experiences, Freshworks has quickly gained recognition for its innovative solutions, robust product suite, and customer-centric approach. This article delves into Freshworks' mission, vision, key products, unique value proposition, target market, notable achievements, founding story, team, company culture, growth trajectory, funding, partnerships, and future plans.
Overview
| Company Name | Freshworks |
| --- | --- |
| Founded | 2010 |
| Headquarters | San Mateo, California, United States |
| Founders | Girish Mathrubootham, Shan Krishnasamy |
| Industry | Software as a Service (SaaS) |
| Products | Customer Support Software, CRM, ITSM, Sales and Marketing Software, HR Management Software, Collaboration Tools, and more |
| Key Features | Omnichannel Support, Ticketing System, Self-Service Portals, Knowledge Base, Chatbots, CRM Integration, Email Management, Reporting and Analytics, Automation |
| Customers | Over 50,000 organizations worldwide |
| Funding | Raised over $400 million in funding |
| Employees | Over 3,000 employees worldwide |
| Website | https://www.freshworks.com/ |
Mission and Vision:
Freshworks' mission is to enable companies to deliver outstanding customer experiences through their software solutions. They envision a world where businesses effortlessly engage with their customers, creating long-lasting relationships based on trust and satisfaction.
Key Products and Services:
Freshworks offers a comprehensive suite of products designed to streamline customer engagement and support operations. Their flagship products include:
Freshdesk: A cloud-based helpdesk software that provides multi-channel ticketing, automation, and self-service capabilities for efficient customer support.
Freshsales: A sales CRM platform that helps businesses manage leads, track deals, and improve conversion rates through intelligent workflows and analytics.
Freshchat: A modern messaging software that enables proactive customer communication across multiple channels, fostering real-time engagement.
Freshservice: An IT service management solution that simplifies ticketing, asset management, and employee self-service for efficient IT support.
Freshcaller: A cloud-based call center software that enables businesses to set up and manage virtual phone systems, enhancing customer service.
Unique Value Proposition:
Freshworks stands out in the market by offering a unified platform that combines sales, marketing, and support functionalities, ensuring seamless customer interactions throughout the entire customer journey. Their user-friendly interfaces, robust automation capabilities, and powerful integrations make it easier for businesses of all sizes to deliver exceptional customer experiences.
Target Market:
Freshworks caters to a diverse range of industries, including e-commerce, technology, healthcare, finance, education, and more. Their solutions are tailored to meet the needs of small and medium-sized businesses as well as large enterprises, making their offerings accessible to a wide customer base.
Notable Achievements:
Since its inception, Freshworks has achieved significant milestones and received numerous accolades:
Rapid Global Expansion: Freshworks has expanded its presence to over 120 countries, serving more than 50,000 customers worldwide.
Customer Trust and Loyalty: The company has garnered a loyal customer base, including prominent brands like Honda, Hugo Boss, Toshiba, Cisco, and more.
Industry Recognition: Freshworks has been recognized by leading industry analysts, including Gartner, Forrester, and IDC, for its innovative products and customer-centric approach.
Founding Story, Team, and Company Culture:
Freshworks was founded by Girish Mathrubootham and Shan Krishnasamy in Chennai, India. Girish, a software industry veteran, was inspired to start the company after experiencing poor customer service. Joined by Shan, an experienced technology leader, they set out to transform the customer engagement landscape.
Freshworks' team consists of talented individuals with diverse backgrounds and expertise. Their employees embody the company's core values of empathy, individuality, and teamwork. The company nurtures a culture of innovation, transparency, and continuous learning, empowering its employees to create impactful solutions and deliver exceptional customer experiences.
Growth Trajectory, Funding, and Partnerships:
Freshworks has experienced exponential growth since its inception. The company has successfully raised significant funding from renowned investors, including Accel, Tiger Global, Sequoia Capital India, and CapitalG. This investment has fueled Freshworks' expansion, product development, and global market reach.
Freshworks has also formed strategic partnerships with leading technology companies, such as Google, Salesforce, and Slack, to enhance its product integrations and ecosystem. These collaborations have enabled Freshworks to provide seamless experiences and leverage the strengths of complementary platforms.
Future Plans:
Freshworks aims to continue its global expansion and further strengthen its product offerings. The company plans to invest in research and development, focusing on emerging technologies like artificial intelligence and machine learning to enhance its solutions' capabilities. Freshworks also intends to deepen its customer relationships by providing personalized and context-aware experiences, enabling businesses to build stronger connections with their customers.
Freshworks has emerged as a trailblazer in the customer engagement software market, revolutionizing how businesses interact with their customers. With a strong mission, innovative products, customer-centric approach, and a talented team, Freshworks is poised to make a significant impact in the industry. By continuously pushing the boundaries of technology and empowering businesses to deliver exceptional experiences, Freshworks is revolutionizing customer engagement and redefining the industry landscape.
FAQ's
What is Freshworks?
Freshworks is a software-as-a-service (SaaS) company that provides customer engagement and support software solutions. Their products include Freshdesk (customer support), Freshservice (IT service management), Freshsales (sales CRM), and more.
What are the main products offered by Freshworks?
Freshworks offers a range of products to cater to different business needs. Some of their main products include Freshdesk (customer support software), Freshservice (IT service management software), Freshsales (sales CRM software), Freshchat (customer messaging software), Freshcaller (call center software), and Freshmarketer (marketing automation software).
What industries does Freshworks serve?
Freshworks serves a wide range of industries including e-commerce, software/technology, retail, healthcare, financial services, education, manufacturing, and many others. Their solutions are designed to meet the customer engagement and support needs of businesses across various sectors.
Is Freshworks suitable for small businesses or only large enterprises?
Freshworks caters to businesses of all sizes, including small and medium-sized enterprises (SMEs) as well as large enterprises. They offer scalable solutions that can be tailored to the specific needs and requirements of different organizations.
What are the key features of Freshworks products?
The features offered by Freshworks products vary depending on the specific product, but some common features include ticket management, knowledge base, automation, multichannel support, analytics and reporting, integrations with other tools, self-service portals, and customizable workflows.
Can Freshworks integrate with other software and tools?
Yes, Freshworks products support integrations with a wide range of popular third-party tools and software. They provide integrations with communication channels like email, phone, live chat, social media platforms, as well as collaboration tools, CRM systems, analytics platforms, and more.
Is Freshworks a cloud-based solution?
Yes, Freshworks is a cloud-based solution. This means that the software is hosted and maintained by Freshworks, and customers can access it through a web browser without the need for installing any additional software.
Does Freshworks provide mobile applications?
Yes, Freshworks offers mobile applications for iOS and Android devices. These mobile apps allow users to manage customer support, sales, and service-related tasks on the go, providing flexibility and accessibility.
How does Freshworks handle data security and privacy?
Freshworks takes data security and privacy seriously. They employ industry-standard security practices to protect customer data, including encryption, regular security audits, and access controls. Freshworks complies with applicable data protection regulations such as GDPR (General Data Protection Regulation).
What type of customer support does Freshworks provide?
Freshworks offers customer support through various channels including email, live chat, and phone. They also provide a comprehensive knowledge base, community forums, and user guides to assist customers in getting started and resolving issues.
Also read
India's Burgeoning Unicorn Club: A Growing List of 108 Promising Startups