Moglix: Revolutionizing India's Industrial Supply Chain with Digital Innovation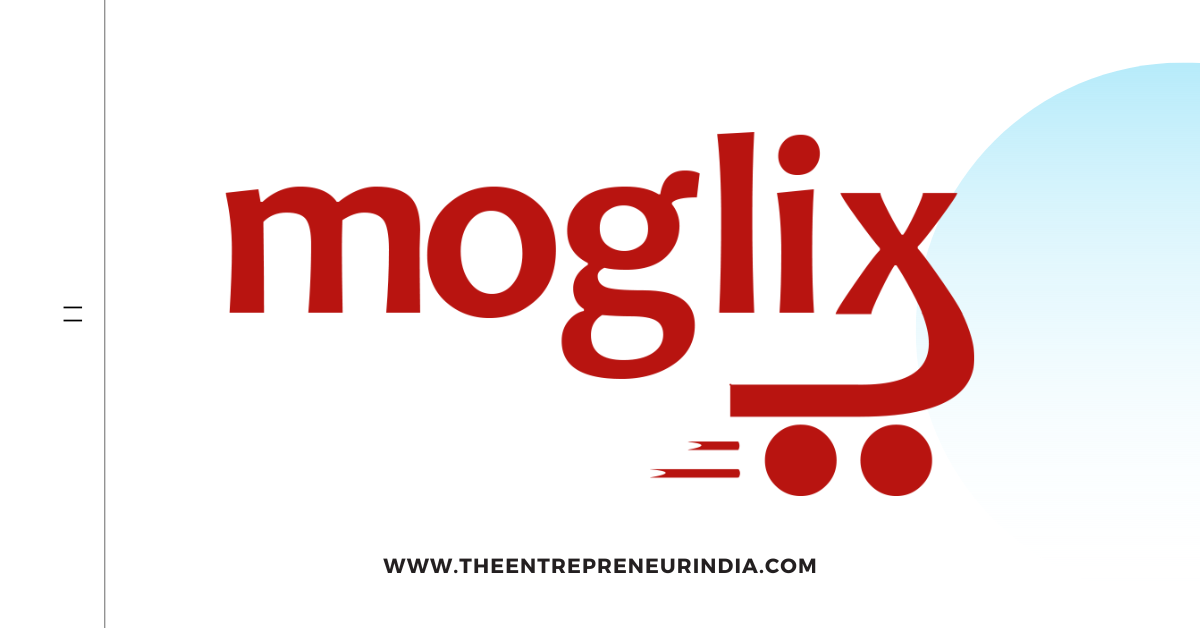 Moglix is an innovative Indian startup that has quickly emerged as a leading player in the field of industrial supply chain management. Founded in 2015 by Rahul Garg, Moglix has disrupted the traditional procurement processes by leveraging technology and data analytics. With a strong mission, a visionary approach, and a comprehensive range of products and services, Moglix has positioned itself as a game-changer in the industry.
Overview
| Topic | Information |
| --- | --- |
| Company | Moglix |
| Founded | 2015 |
| Headquarters | Noida, Uttar Pradesh, India |
| Industry | E-commerce, Manufacturing, Industrial Supplies |
| Services | B2B e-commerce platform, Digital procurement, Supply chain solutions |
| Founder | Rahul Garg |
| Website | https://www.moglix.com/ |
| Key Products | Industrial tools and equipment, MRO (Maintenance, Repair, and Operations) products, Electricals, Safety equipment, Office supplies |
| Geographical Presence | India, Singapore, UAE, UK, South Africa |
| Funding | Raised over $200 million in funding from investors |
| Partnerships | Collaborations with major brands, manufacturers, and distributors in the industrial sector |
| Technologies | Artificial Intelligence, Machine Learning, Data Analytics |
| Achievements | Recognized as a Unicorn company, Fastest-growing B2B e-commerce company in India |
| Awards | Received several awards for innovation and entrepreneurship |
Mission and Vision:
Moglix's mission is to digitally transform the supply chain ecosystem in India by providing seamless access to industrial products and services. The company envisions a future where businesses of all sizes can optimize their procurement processes, improve operational efficiency, and drive sustainable growth.
Key Products and Services:
Moglix offers a wide range of products and services designed to streamline the procurement process for businesses. Their key offerings include:
eProcurement Platform: Moglix's robust digital platform enables businesses to source industrial products from a vast network of suppliers. The platform incorporates features such as catalog management, price comparison, and order tracking to simplify the purchasing experience.
Supply Chain Analytics: Leveraging data analytics and artificial intelligence, Moglix provides businesses with actionable insights into their supply chain operations. This enables them to optimize inventory management, identify cost-saving opportunities, and enhance overall operational efficiency.
Vendor Management: Moglix helps businesses streamline their vendor management processes by providing tools for vendor discovery, qualification, and performance monitoring. This ensures that businesses can partner with reliable suppliers and maintain strong relationships.
Unique Value Proposition:
Moglix's unique value proposition lies in its ability to combine cutting-edge technology with deep industry expertise. By leveraging automation, data analytics, and AI, the company empowers businesses to make data-driven decisions, eliminate manual processes, and reduce costs. Moreover, Moglix's extensive supplier network and transparent pricing model ensure that businesses have access to a wide range of quality products at competitive prices.
Target Market:
Moglix primarily caters to businesses across various industries, including manufacturing, automotive, energy, and infrastructure. Their solutions are tailored to meet the needs of enterprises of all sizes, from small and medium enterprises (SMEs) to large corporations. With a focus on the Indian market, Moglix has become the go-to platform for businesses looking to digitize their procurement processes.
Notable Achievements:
Since its inception, Moglix has achieved several significant milestones, solidifying its position as a market leader:
Rapid Expansion: Moglix has expanded its operations to over 450 cities in India, providing access to industrial products and services across the country.
Funding and Investments: The company has successfully raised substantial funding from prominent investors, including Tiger Global, Accel Partners, and Ratan Tata. These investments have fueled Moglix's growth and innovation.
Strategic Partnerships: Moglix has established strategic partnerships with leading manufacturers, distributors, and e-commerce platforms, further enhancing its product offerings and market reach.
Founding Story, Team, and Company Culture:
Moglix was founded by Rahul Garg, a visionary entrepreneur with a strong background in e-commerce and supply chain management. Garg's vision was to bridge the gap between traditional supply chain processes and digital transformation. He assembled a talented team of industry experts, technologists, and business strategists to drive Moglix's growth and innovation.
The company culture at Moglix is characterized by a relentless focus on customer satisfaction, innovation, and continuous improvement. The team fosters a collaborative and entrepreneurial spirit, encouraging employees to take ownership and drive meaningful change in the industry.
Growth Trajectory, Funding, and Partnerships:
Moglix has experienced remarkable growth since its inception. The company's revenue has grown exponentially year after year, driven by the increasing demand for its digital procurement solutions. Multiple funding rounds have fueled this growth, with total investments exceeding millions of dollars.
Moglix has forged strategic partnerships with leading manufacturers and e-commerce platforms, enabling them to expand their product range and reach a wider customer base. These partnerships have positioned Moglix as a trusted intermediary, connecting businesses with reliable suppliers and ensuring seamless procurement experiences.
Future Plans and Market Impact:
Looking ahead, Moglix aims to consolidate its position as a market leader in industrial supply chain management in India. The company plans to invest further in technology innovation, expand its product offerings, and deepen its penetration in untapped markets.
With its transformative solutions, Moglix is poised to make a significant impact in the market. By digitizing and optimizing supply chain processes, Moglix empowers businesses to achieve operational excellence, reduce costs, and drive sustainable growth. As the industry continues to evolve, Moglix is revolutionizing the way businesses procure industrial products and services, setting new standards for efficiency, transparency, and customer satisfaction.
FAQ's
What is Moglix?
Moglix is a B2B (business-to-business) e-commerce platform that specializes in industrial products and supplies. It connects buyers and suppliers from various industries, providing a wide range of products such as electricals, tools, safety equipment, office supplies, and more.
How does Moglix work?
Moglix operates as an online marketplace where businesses can search for and purchase industrial products. The platform showcases products from multiple suppliers, allowing buyers to compare prices, read product descriptions, and place orders directly through the website.
Who can use Moglix?
Moglix caters primarily to businesses, including small, medium, and large enterprises across industries. It serves a diverse customer base, including manufacturing companies, construction firms, healthcare facilities, educational institutions, and more.
What are the benefits of using Moglix?
Using Moglix offers several advantages, such as a vast product catalog, competitive pricing, streamlined procurement processes, efficient order tracking, transparent transactions, and access to multiple suppliers, enabling businesses to save time and money on sourcing industrial products.
Is Moglix available internationally?
Yes, Moglix operates globally. While it initially focused on the Indian market, it has expanded its presence to serve customers in multiple countries, including the United States, United Kingdom, United Arab Emirates, Singapore, and others.
How does Moglix ensure product quality and authenticity?
Moglix takes product quality seriously. It partners with reputed suppliers and brands to ensure that the products listed on its platform are genuine and of high quality. Additionally, Moglix may provide certifications or guarantees for certain products to further assure customers.
What are Moglix's payment options?
Moglix accepts various payment methods, including credit cards, debit cards, net banking, and digital wallets. The available payment options may vary based on the country and specific arrangements with suppliers.
Does Moglix offer customer support?
Yes, Moglix has customer support services to assist users with their inquiries and concerns. They provide multiple channels of support, including phone, email, and online chat. The specific contact details for customer support are usually available on the Moglix website.
Can businesses request customized or bulk orders on Moglix?
Yes, Moglix supports customized or bulk orders. Businesses can contact Moglix's customer support or directly reach out to the respective suppliers for specific inquiries regarding customization, bulk pricing, and availability.
Does Moglix have a return policy?
Yes, Moglix has a return policy for certain products. The details of the return policy, including the eligibility criteria, time limits, and procedures, may vary based on the supplier and product category. Customers should refer to the specific return policy mentioned for each product or contact customer support for assistance.
Also read
India's Burgeoning Unicorn Club: A Growing List of 108 Promising Startups