Elon Musk's X Corp. Launches Legal Battle Against Wachtell, Lipton, Rosen & Katz Over Alleged Exorbitant Fees in Twitter Acquisition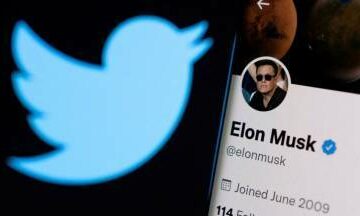 Lawsuit claims $90 million "last-minute" legal bill as Elon Musk's company takes on prominent law firm
In a surprising turn of events, Elon Musk's X Corp. has filed a lawsuit against the renowned law firm Wachtell, Lipton, Rosen & Katz, alleging exorbitant overcharging for services rendered during Musk's attempted acquisition of Twitter. The legal battle centers around a staggering $90 million fee that X Corp. claims was billed as a "last-minute" expense. The lawsuit marks another chapter in Musk's ongoing legal struggles related to payment issues with Twitter's vendors and sheds light on the intricacies of high-stakes corporate acquisitions.
Challenging Overcharging:
X Corp.'s legal complaint accuses Wachtell of charging an astronomical fee for their services, surpassing reasonable expectations and industry standards. The lawsuit contends that the $90 million bill was an unjustifiable last-minute addition to the transaction's legal costs. X Corp. is seeking reimbursement for any excess payments made to Wachtell, as well as attorneys' fees related to the litigation.
Background on the Acquisition:
Wachtell had played a critical role in representing Twitter after Musk initially rescinded his offer to acquire the company for $44 billion. Their involvement was pivotal in finalizing the deal in November 2022, securing the transaction at a premium to Twitter's market valuation at the time. However, the legal fee now under scrutiny raises questions about the fairness and transparency of the billing process.
Legal Disputes Surrounding Musk and Twitter:
This recent lawsuit against Wachtell adds to the litigious history between Musk and Twitter. Following Musk's acquisition of the social media platform, Twitter faced an onslaught of lawsuits—reportedly at least 26—regarding non-payment to vendors. These legal battles, as revealed by Plainsite, an online legal records database, shed light on the challenges and complexities of navigating financial obligations in large-scale corporate acquisitions. Twitter's refusal to pay rent for its San Francisco headquarters and alleged non-payment to Google for using its cloud infrastructure further compound the legal quagmire.
Wachtell's Prominent Standing and Previous Engagements:
As a prominent U.S. law firm with a distinguished reputation, Wachtell has represented numerous companies and investment vehicles in similar high-profile deals. Their representation was sought by Twitter in June 2022, as they anticipated the possibility of Musk backing out of the acquisition. Executives including Twitter's former general counsel and ex-finance chief engaged Wachtell to navigate the intricacies of the deal.
Musk's Unusual Attempt to Renegotiate the Twitter Deal:
Musk's decision to withdraw from the Twitter deal was highly unusual. He alleged that Twitter had not adequately disclosed the extent of spam and fake accounts on the platform, prompting a legal battle in which Twitter sued Musk for failing to fulfill his commitment to the company's shareholders. Ultimately, Musk proceeded with the acquisition to honor the agreed-upon terms.
Court Proceedings:
The lawsuit between X Corp. and Wachtell is currently underway in the California Superior Court in San Francisco County, with the case assigned the number CGC-23-607461. While X Corp. is represented by the litigation boutique Reid Collins & Tsai, both Wachtell and Reid Collins have refrained from providing official comments regarding the ongoing litigation.
Elon Musk's X Corp.'s lawsuit against Wachtell, Lipton, Rosen & Katz casts a spotlight on alleged overcharging during the Twitter acquisition. As the legal battle unfolds, the outcome will determine the fairness of Wachtell's billing practices and may serve as a precedent for the industry at large. For Musk, it marks another chapter in his legal saga surrounding payment disputes with Twitter's vendors, underscoring the complexities and challenges inherent in high-stakes corporate acquisitions.
Stay updated with the latest in the startup world through our Startup News and Funding Alert. Sections. Explore Founder Profiles, Startup Profile, Founders Interview, Success Stories. In-depth Insights articles, Resources, and How to. Follow us on Facebook, Twitter, Instagram and LinkedIn for regular updates.
Note: We at
The Entrepreneur india
takes our ethics seriously. More information about it can be found
here
.