BigBasket: Reinventing Grocery Shopping in India for Unmatched Convenience and Quality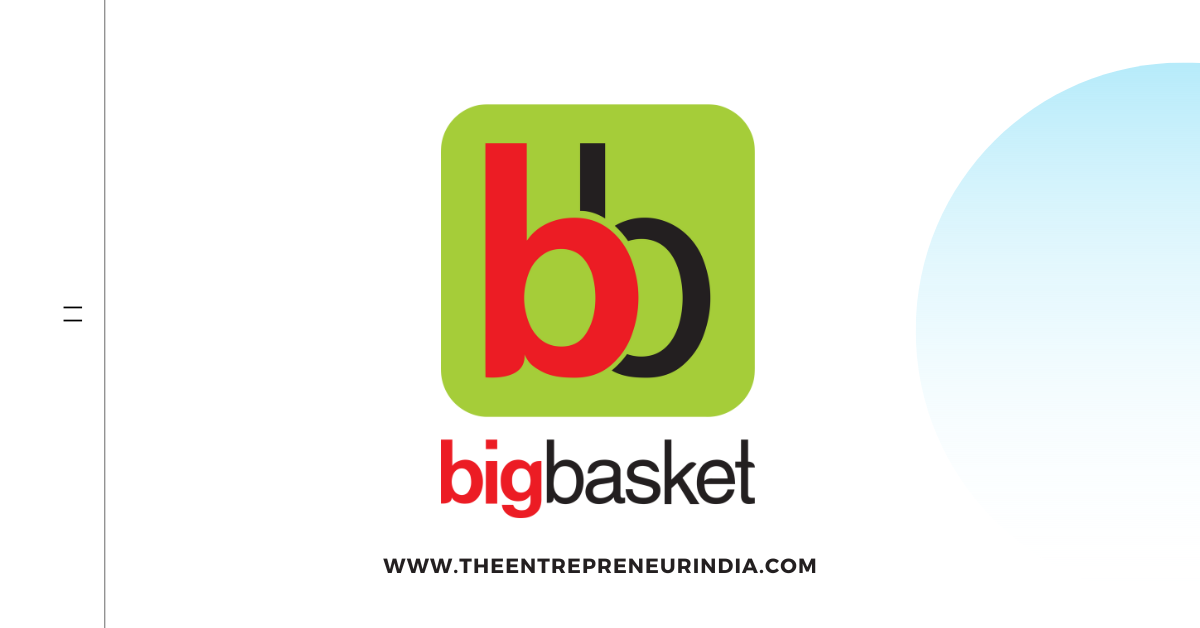 BigBasket, an Indian startup founded in 2011, has rapidly emerged as a leader in the country's online grocery industry. With a mission to simplify the lives of Indian consumers by providing convenient access to high-quality groceries, BigBasket has transformed the way people shop for daily essentials. Through their innovative platform and commitment to customer satisfaction, BigBasket has become a household name, revolutionizing the grocery shopping experience in India.
Overview
| BigBasket | |
| --- | --- |
| Type | E-commerce |
| Founded | 2011 |
| Headquarters | Bengaluru, India |
| Founders | Hari Menon, V.S. Sudhakar, Vipul Parekh, Abhinay Choudhari, V.S. Ramesh |
| Key People | Hari Menon (CEO) |
| Industry | Online grocery and food retail |
| Products | Groceries, fresh produce, household items, personal care products, and more |
| Services | Online grocery shopping, doorstep delivery |
| Operating Countries | India |
| Website | www.bigbasket.com |
| Parent Company | Tata Group |
| Funding | BigBasket has received multiple rounds of funding from investors such as Alibaba Group, Mirae Asset-Naver Asia Growth Fund, and more. |
| Notable Features | Wide range of grocery products, express delivery options, subscription-based services, convenient mobile app, and various payment methods |
| Competitors | Amazon Pantry, Flipkart Supermart, Grofers |
| Expansion | BigBasket has expanded its operations to multiple cities across India and aims to serve customers in both urban and rural areas. It has also introduced various services like specialty stores, online pharmacy, and subscription-based models for regular customers. |
Mission and Vision:
BigBasket's mission is to provide a seamless and hassle-free grocery shopping experience to Indian consumers. They aim to deliver high-quality products at competitive prices, while prioritizing customer convenience and satisfaction. Their vision is to become the most trusted and preferred online grocery platform in India, enabling customers to enjoy a wide range of groceries from the comfort of their homes.
Key Products and Services:
BigBasket offers an extensive range of products, including fresh fruits and vegetables, dairy products, meat and poultry, packaged foods, household essentials, personal care items, and much more. Customers can conveniently browse through their user-friendly website or mobile app, select their desired items, and have them delivered to their doorstep. BigBasket ensures the freshness and quality of their products through rigorous quality checks and partnerships with trusted suppliers.
Unique Value Proposition:
BigBasket stands out in the market with its unique value proposition, which includes:
Wide Product Selection: Customers can choose from an extensive range of over 20,000 products, catering to various dietary preferences and lifestyle choices.
Convenience and Flexibility: BigBasket offers flexible delivery slots, allowing customers to schedule deliveries as per their convenience. Additionally, they provide multiple payment options, including cash on delivery and various digital payment methods.
Quality Assurance: BigBasket takes great care in ensuring the quality and freshness of their products. They have established robust quality control processes and work closely with trusted suppliers to deliver superior products to their customers.
Target Market:
BigBasket primarily caters to the rapidly growing urban population in India, where the demand for convenient and reliable grocery shopping solutions is high. Their services are especially popular among working professionals, busy families, and individuals seeking a hassle-free shopping experience.
Notable Achievements:
BigBasket has achieved several significant milestones on its journey to becoming a market leader. Some notable achievements include:
Market Leadership: BigBasket has established itself as the largest online grocery platform in India, serving millions of customers across multiple cities.
Pan-India Presence: With a robust logistics network, BigBasket has expanded its reach to over 30 cities in India, ensuring their services are accessible to a wide customer base.
Customer Trust: BigBasket has earned the trust and loyalty of its customers through their commitment to quality, timely deliveries, and excellent customer service.
Founding Story, Team, and Company Culture:
BigBasket was founded in 2011 by a group of visionary entrepreneurs, including Hari Menon, V.S. Sudhakar, Vipul Parekh, Abhinay Choudhari, and V.S. Ramesh. They recognized the need for a reliable online grocery platform that could bridge the gap between traditional brick-and-mortar stores and the convenience of e-commerce.
The company's leadership team consists of seasoned professionals with expertise in the e-commerce and retail sectors. They bring together diverse skills and a shared vision to drive BigBasket's growth and success.
BigBasket fosters a culture of innovation, collaboration, and customer-centricity. They prioritize employee empowerment and encourage a work environment that values creativity, agility, and a strong commitment to customer satisfaction.
Growth Trajectory, Funding, and Partnerships:
BigBasket's growth trajectory has been impressive since its inception. The company has witnessed significant year-on-year revenue growth, expanding its customer base and market presence. Their commitment to innovation and customer-centric solutions has fueled their success.
BigBasket has secured substantial funding from prominent investors. Over the years, they have successfully raised investments from leading venture capital firms, including Alibaba Group, Mirae Asset-Naver Asia Growth Fund, and the CDC Group. These investments have enabled BigBasket to strengthen their operations, expand their infrastructure, and enhance their technological capabilities.
The company has also formed strategic partnerships with major consumer brands and local suppliers to ensure a diverse and comprehensive product range for its customers. These collaborations have further strengthened BigBasket's value proposition and contributed to their success.
Future Plans and Market Impact:
BigBasket has ambitious plans for the future. They aim to continue expanding their operations to more cities and towns across India, further enhancing their reach and accessibility. BigBasket also intends to diversify their product offerings, introducing new categories and premium brands to cater to evolving customer preferences.
With its disruptive business model and relentless focus on customer satisfaction, BigBasket is well-positioned to make a significant impact in the market. By combining technology, logistics expertise, and a deep understanding of customer needs, BigBasket has revolutionized the grocery industry in India. As they continue to innovate and scale their operations, they are poised to reshape the way Indians shop for groceries and inspire the broader industry to embrace online solutions.
FAQs
What is BigBasket?
BigBasket is an online grocery delivery platform that allows customers to order a wide range of grocery and household items from the convenience of their homes.
How does BigBasket work?
Customers can visit the BigBasket website or use the mobile app to browse through various categories, select products, add them to their cart, and proceed to checkout. BigBasket delivers the ordered items to the customer's doorstep at a preferred time slot.
Is BigBasket available in my city?
BigBasket operates in several cities across India. You can check if BigBasket delivers to your city by visiting their website or contacting their customer support.
What products can I purchase on BigBasket?
BigBasket offers a vast selection of grocery and household items, including fruits, vegetables, dairy products, grains, beverages, personal care products, cleaning supplies, and more.
How can I pay for my BigBasket order?
BigBasket accepts various payment methods, including debit/credit cards, net banking, mobile wallets, and cash on delivery (in select cities).
Is there a minimum order value on BigBasket?
Yes, BigBasket typically has a minimum order value requirement, which may vary depending on your location. The minimum order value helps cover the costs of delivery.
Can I schedule a delivery at a specific time?
Yes, BigBasket provides the option to choose a preferred delivery time slot during the checkout process. You can select a time that is convenient for you.
What is BigBasket's return and refund policy?
If you receive damaged or expired products, you can request a return or refund from BigBasket. You need to contact their customer support within a specified time frame to initiate the process.
Does BigBasket offer any membership or loyalty programs?
Yes, BigBasket offers a membership program called "BB Star," which provides benefits like free delivery, priority access to slots, and exclusive discounts. The membership is available at an annual or quarterly fee.
How can I contact BigBasket customer support?
You can reach BigBasket customer support through their website, mobile app, or by calling their helpline number. They usually provide assistance for order-related queries, delivery issues, and other concerns.
Also read
India's Burgeoning Unicorn Club: A Growing List of 108 Promising Startups