Udaan: Empowering Indian Businesses and Revolutionizing B2B Commerce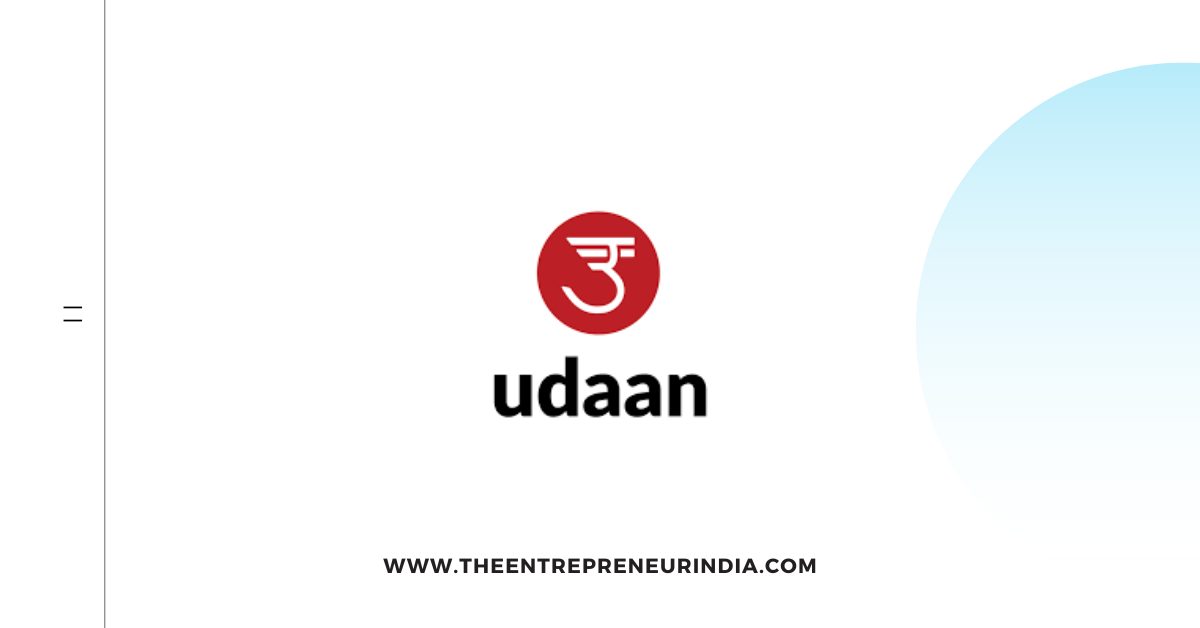 Udaan, an Indian startup founded in 2016, has quickly emerged as a game-changer in the B2B commerce industry. With a mission to empower small and medium businesses (SMBs) and transform the way trade is conducted in India, Udaan offers an innovative platform that connects manufacturers, wholesalers, traders, and retailers across the country. Through its cutting-edge technology, streamlined processes, and extensive network, Udaan aims to enable seamless business transactions, foster growth, and create opportunities for all stakeholders.
Overview
| Topic | Description |
| --- | --- |
| Company Name | Udaan |
| Founded | 2016 |
| Headquarters | Bangalore, Karnataka, India |
| Founders | Sujeet Kumar, Amod Malviya, and Vaibhav Gupta |
| Industry | E-commerce |
| Business Model | B2B (Business-to-Business) online marketplace |
| Target Audience | Small and medium-sized businesses (SMBs) |
| Platform | Web-based platform and mobile application |
| Products/Services | Various categories including electronics, fashion, home essentials, fruits, vegetables, and more |
| Supply Chain Model | Udaan acts as a facilitator connecting manufacturers, wholesalers, traders, and retailers |
| Funding | Udaan has raised over $1.15 billion in funding as of September 2021 |
| Valuation | Udaan was valued at $3.1 billion during its last funding round in September 2020 |
| Key Features | Direct procurement, logistics support, transparent pricing, and credit facilities |
| Reach | Operates in over 900 cities across India |
| Growth | Udaan has experienced rapid growth and has become one of India's fastest-growing startups |
| Competitive Advantages | Efficient supply chain, extensive product range, and simplified buying experience |
Mission and Vision:
Udaan's mission is to democratize commerce in India by building a reliable and efficient ecosystem that empowers every entrepreneur and small business. The company envisions a future where businesses of all sizes can thrive, access a vast range of products, and establish strong connections with partners, ultimately driving economic growth across the country.
Key Products/Services:
Udaan provides a comprehensive B2B platform that offers a wide array of products and services tailored to meet the specific needs of its users. Some of the key offerings include:
Order Placement and Fulfillment: Udaan facilitates seamless ordering and fulfillment processes, allowing businesses to efficiently procure goods from manufacturers and wholesalers.
Logistics and Warehousing: The platform offers reliable logistics support, including pan-India shipping services and warehousing facilities, ensuring timely delivery and optimal inventory management.
Credit and Financing: Udaan provides access to credit and financing options, enabling businesses to overcome financial barriers and expand their operations.
Data Analytics: Udaan leverages advanced data analytics to provide valuable insights, trends, and market intelligence to its users, helping them make informed business decisions.
Unique Value Proposition:
Udaan stands out in the market due to several unique value propositions:
Pan-India Reach: With a vast network spanning over 900 cities and towns across India, Udaan connects businesses from even the remotest areas, enabling them to access a diverse range of products and markets.
Seamless Technology: Udaan's user-friendly platform and mobile application provide a hassle-free experience for businesses, simplifying the entire B2B trade process from discovery to payment.
Trust and Transparency: Udaan prioritizes building strong relationships with its users, emphasizing trust, transparency, and fair pricing. The platform ensures quality standards and authentic products, instilling confidence in its users.
Target Market:
Udaan primarily targets SMBs, including retailers, shop owners, and small businesses across various sectors such as electronics, fashion, home and kitchen, and more. The platform caters to the diverse needs of these businesses, facilitating procurement and enabling them to expand their product offerings.
Notable Achievements:
Udaan's remarkable journey has been marked by several significant achievements, including:
Rapid Growth: Within a short span of time, Udaan has scaled its operations extensively, amassing a large user base and becoming one of the fastest-growing startups in India.
Fundraising Success: The company has secured substantial funding from prominent investors, raising over $1 billion to fuel its expansion and innovation efforts.
Prestigious Awards: Udaan has received numerous accolades, including being recognized as a unicorn startup and featuring on lists such as Forbes' "Next Billion-Dollar Startups."
Founding Story, Team, and Company Culture:
Udaan was founded in 2016 by three former Flipkart executives: Amod Malviya, Sujeet Kumar, and Vaibhav Gupta. Their collective experience in building India's largest e-commerce marketplace laid the foundation for Udaan's vision of transforming B2B commerce.
The company boasts a talented and diverse team comprising industry experts, technology specialists, and business professionals. Udaan fosters a culture of innovation, collaboration, and inclusivity, where every employee is encouraged to take ownership and contribute to the company's growth.
Growth Trajectory, Funding, and Partnerships:
Udaan's growth trajectory has been nothing short of remarkable. The company has witnessed exponential growth in terms of user adoption, transaction volume, and revenue. Its commitment to customer-centric solutions, relentless innovation, and strong execution has played a pivotal role in driving its success.
Udaan has attracted significant funding from prominent investors globally, including Tencent, Altimeter Capital, DST Global, and GGV Capital. These investments have not only provided the necessary capital but also validated Udaan's potential as a market disruptor.
The startup has also forged strategic partnerships with leading brands, manufacturers, and logistics providers to enhance its offerings and expand its reach. These collaborations have further strengthened Udaan's position in the market and opened new avenues for growth.
Future Plans and Impact on the Market:
Udaan's future plans revolve around consolidating its market position, expanding its product portfolio, and leveraging emerging technologies to drive further innovation. The company aims to deepen its penetration in existing markets while exploring new sectors and geographies.
With its innovative B2B commerce platform, Udaan is set to revolutionize the industry by bridging the gap between businesses, unlocking new opportunities, and fueling economic growth. By empowering SMBs, Udaan is poised to play a significant role in transforming the Indian market and creating a more inclusive and prosperous business ecosystem.
Udaan's relentless focus on empowering small and medium businesses, coupled with its innovative platform and robust ecosystem, has positioned it as a frontrunner in the Indian B2B commerce space. Through its mission-driven approach, exceptional team, and impressive growth trajectory, Udaan has proven itself as a catalyst for change, poised to reshape the industry and drive economic empowerment at scale.
FAQ's
What is Udaan?
Udaan is an Indian business-to-business (B2B) e-commerce platform that connects manufacturers, wholesalers, traders, and retailers across various categories and helps them trade directly with each other.
How does Udaan work?
Udaan provides a digital platform where businesses can discover products, connect with suppliers and buyers, negotiate deals, and conduct transactions online. It simplifies the procurement process and eliminates middlemen, enabling businesses to trade efficiently.
Who can use Udaan?
Udaan caters to businesses of all sizes, including manufacturers, wholesalers, retailers, and traders. It serves a wide range of industries, such as electronics, fashion, home appliances, consumer goods, and more.
Is Udaan available only in India?
Yes, Udaan is primarily focused on the Indian market. It aims to digitally transform the Indian B2B trade ecosystem and facilitate seamless business transactions within the country.
How can I sign up for Udaan?
To sign up for Udaan, you need to visit their website or download the Udaan mobile app from the respective app store. You can then follow the registration process, which typically involves providing your business details and completing the necessary verification steps.
Is Udaan free to use?
Yes, Udaan is free to use for businesses. However, certain premium services or additional features may incur charges or fees, depending on your specific requirements.
Can I use Udaan as an individual or consumer?
No, Udaan is designed for business users and not for individual consumers. It focuses on facilitating B2B transactions rather than B2C interactions.
What are the benefits of using Udaan?
Using Udaan offers several advantages, such as access to a wide range of products, efficient procurement, competitive pricing, transparent transactions, simplified logistics, and the ability to connect with trusted business partners.
Is Udaan secure for conducting business transactions?
Udaan takes data security and privacy seriously. The platform employs various measures to protect user information and ensure secure transactions. However, it is always advisable to exercise caution and follow best practices while conducting online business activities.
How can I contact Udaan's customer support?
Udaan provides customer support through multiple channels, including phone, email, and in-app chat support. You can find the contact details on their website or within the Udaan app.
Also read
India's Burgeoning Unicorn Club: A Growing List of 108 Promising Startups