Udaan's CTO Amod Malviya: Transforming Indian E-commerce with Innovation and Vision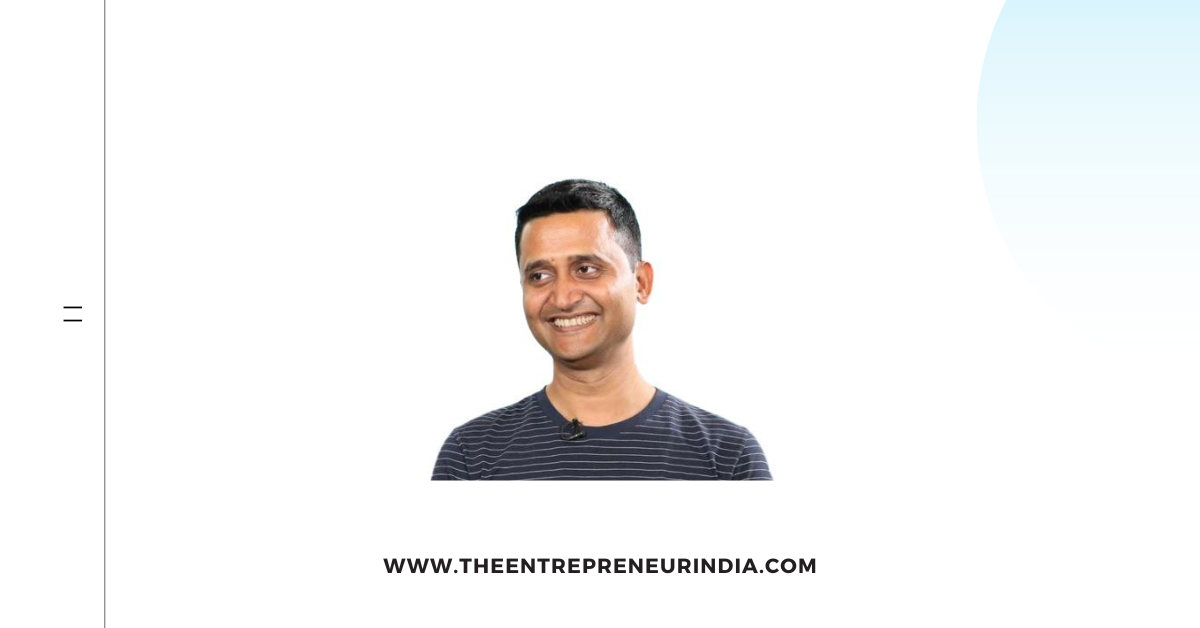 Amod Malviya is an Indian entrepreneur and technologist who co-founded Udaan, a B2B e-commerce platform that has transformed the landscape of Indian trade. As the Chief Technology Officer (CTO) of Udaan, Malviya has played a pivotal role in building a seamless digital infrastructure that connects manufacturers, wholesalers, traders, and retailers, enabling efficient and transparent business transactions. This article explores the life, achievements, and contributions of Amod Malviya, highlighting his visionary leadership and the impact of Udaan on India's e-commerce ecosystem.
Overview
| Name | Amod Malviya |
| --- | --- |
| Position | Co-founder and former Chief Technology Officer (CTO) of Udaan |
| Company | Udaan |
| Background | Amod Malviya has a strong background in technology and engineering. |
| | He holds a Bachelor's degree in Computer Science from the Indian Institute |
| | of Technology (IIT), Kharagpur. |
| Career | Before co-founding Udaan, Amod Malviya worked at Flipkart, one of India's |
| | leading e-commerce companies. He played a crucial role in Flipkart's |
| | technological development, serving as the company's Chief Technology |
| | Officer (CTO). |
| Co-founder Role | As a co-founder of Udaan, Amod Malviya contributed to the overall strategic |
| | direction of the company, particularly focusing on the technological |
| | infrastructure and development. He played a key role in shaping Udaan's |
| | technology stack and building a robust platform for B2B e-commerce. |
| Achievements | Amod Malviya's technical expertise and leadership have been instrumental in |
| | the growth and success of Udaan. Under his guidance, Udaan has become one |
| | of India's fastest-growing B2B e-commerce platforms, connecting small |
| | retailers, wholesalers, and manufacturers across various industries. |
Early Life and Education
Amod Malviya was born and raised in India, and his passion for technology started at a young age. He pursued his undergraduate studies in Computer Science Engineering from the Indian Institute of Technology (IIT), Kanpur, known for its rigorous academic curriculum and technological excellence. Malviya's time at IIT honed his technical skills and instilled in him a deep understanding of computer science and engineering principles.
Career Beginnings
After completing his studies, Amod Malviya embarked on a successful career in the technology sector. He gained valuable experience by working with prominent companies such as Trilogy, Amazon, and Flipkart. These roles allowed him to develop expertise in building robust and scalable technology platforms, especially in the e-commerce domain.
Co-founding Udaan
In 2016, Amod Malviya, along with his former colleagues Sujeet Kumar and Vaibhav Gupta, co-founded Udaan, a game-changing e-commerce platform. Recognizing the untapped potential of B2B trade in India, they envisioned Udaan as a platform that would bridge the gap between manufacturers, wholesalers, traders, and retailers, revolutionizing the way business is conducted in the country.
Udaan: Transforming Indian Trade
Udaan, under the leadership of Amod Malviya, has transformed the traditional supply chain and distribution networks in India. By leveraging technology, data analytics, and a user-friendly interface, Udaan provides a seamless online marketplace where buyers and sellers can connect and conduct business efficiently. The platform covers a wide range of categories, including electronics, fashion, home essentials, and more, empowering businesses across the nation.
Innovative Technological Solutions
As the CTO of Udaan, Amod Malviya has been instrumental in developing and implementing innovative technological solutions that fuel the platform's growth. His expertise in areas such as cloud computing, data analytics, machine learning, and artificial intelligence has enabled Udaan to create a scalable and robust infrastructure. The platform's advanced features, secure payments, and logistics integration have revolutionized the way businesses operate in India.
Recognitions and Accolades
Amod Malviya's exceptional contributions to the e-commerce industry have garnered widespread recognition. He has been honored with numerous awards and accolades, including being featured in Forbes India's "30 Under 30" list and Economic Times' "40 under 40" list. His visionary leadership and technical expertise have set new benchmarks for innovation in the Indian startup ecosystem.
Future Outlook
Looking ahead, Amod Malviya and the Udaan team are focused on expanding their platform's reach and impact. With a mission to empower small and medium-sized enterprises (SMEs) across India, Udaan aims to unlock new opportunities and drive economic growth. Malviya's commitment to continuous innovation and leveraging technology to solve complex business challenges positions Udaan for a bright future.
Amod Malviya's journey from being a tech enthusiast to co-founding Udaan is an inspiring tale of entrepreneurial success. Through his visionary leadership and technical acumen, he has revolutionized the e-commerce landscape in India, empowering businesses and transforming the way trade is conducted. Amod Malviya's relentless pursuit of excellence continues to drive Udaan's growth and shape the future of Indian commerce.
Read more
India's Burgeoning Unicorn Club: A Growing List of 108 Promising Startups
To get more updates, Follow us on Facebook, Twitter, Instagram and LinkedIn