The Inspiring Story of Cyber Security Auditor & Entrepreneur Deepak Kumar Nath, Founder, Threatsys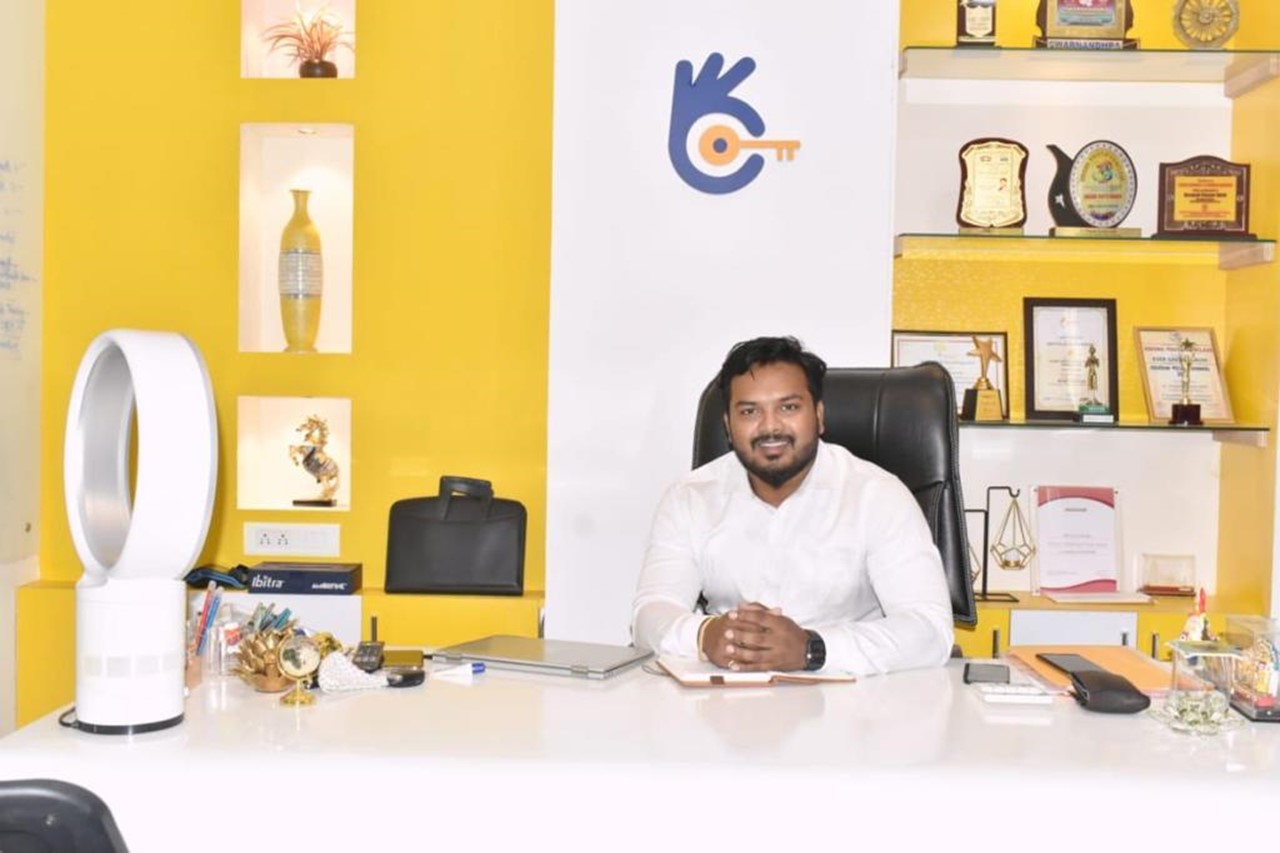 In the field of cybersecurity, there exist certain leaders who have made remarkable contributions and have been actively involved in this community. With a well-rounded understanding, these individuals possess a positive outlook and comprehend the essence of being an effective leader.

Indian Entrepreneur, Cyber Security Auditor, Security Consultant and white-hat Hacker, Deepak Kumar Nath is one such name. He currently serves as the Founder and Chief Executive Officer (CEO) of Threatsys Technologies Private Limited, the leading and trusted cyber security Consulting Partner that specializes in securing the IT infrastructure and assets of the leading enterprises globally. Threatsys has distinguished itself by creating a specialized product, CYQER, Cyber yield Quantification for Enterprise and Reporting, that is capable of identifying and monitoring threats with high value solutions that brings data visibility from any systems, servers, networks, cloud and overlays threat intelligence, behavioral monitoring, SOAR, FIM and a comprehensive SIEM Solution together. CYQER Provides security operations center ( SOC ) Services to help organizations build their strongest defense against cybercrime and maximize return on investment.

Since his early college years, Mr. Nath has been deeply involved in the field of cybersecurity. In fact, during his second year of engineering studies, he founded Global Tech Promoters, his own cybersecurity consulting company. Even as a college student, Mr. Nath received recognition from major companies such as Facebook, Microsoft, Blackberry, Sony, AT&T, and Mastercard for his ability to discover critical bugs in their systems, earning him a place in their respective Hall of Fame programs.

Alongside his entrepreneurial ventures, Mr. Nath has also dedicated himself to educating others on the importance of cybersecurity. To date, he has trained a staggering 45,000 students across India with his exceptional cybersecurity training program.

As his knowledge and experience grew, Mr. Nath began offering cybersecurity testing services during the final year of his engineering studies. Now, he serves as the Lead Cybersecurity Consultant and Auditor for various international banks, fintech companies, government departments in India, state governments, and Fortune 500 companies.
As a certified Lead Auditor for various cybersecurity compliance standards, including ISO 27001, PCI DSS, PA DSS, SOC 2, HIPAA, and CMMI, he has demonstrated his expertise in the field. Mr. Nath has shared his knowledge and skills with a broad range of professionals, including IPS officers, police officers, IT professionals, developers, cybersecurity experts, and students throughout India.

Mr. Nath has been invited to speak at numerous conferences and events, including Tech Bhubaneswar 2.0, Nextgen Skill Conclave in Bangalore, and a TEDx talk. He has also collaborated with CISCO to initiate the Cyberops Workshop in southern India for educating huge students in Cyber Security Domain.

In addition to his work in education and training, Mr. Nath has served as an advisor to the Odisha Police, contributing to the resolution of various cybercrime cases. He was recognized for his industry expertise and excellence by receiving the Leading Cyber Security Expert of India award from WIFE, supported by MSME and Startup India under the Government of India.

For Deepak Kumar Nath, creating a successful enterprise is only part of the equation; he is also committed to making a positive impact on society. As a result, Threatsys has dedicated itself to several initiatives aimed at improving the lives of those around them.

One of these initiatives involves supporting young and talented students. As a firm believer in the power of education and mentorship, Mr. Nath recognizes the importance of empowering and motivating the next generation of professionals. Therefore, Threatsys is dedicated to providing opportunities that enable students to apply the knowledge and skills they acquire, helping to foster their growth and development in the field of cyber security.
Mr. Nath's journey from a small town in Odisha to the founder of India's leading cybersecurity company is not just a story, but a testament to his inspiring dedication and hard work. His journey has inspired numerous young entrepreneurs and students, and his tale of struggle and success is truly remarkable.

Despite his achievements, Mr. Nath is not content to rest on his laurels. He is continuously seeking new challenges and opportunities to make a difference in the world of cybersecurity. His journey is a testament to the fact that with dedication and hard work, anything is possible, and he serves as an inspiration to those who aspire to make a difference in their own lives and communities.