PhonePe: Transforming India's Digital Payments Landscape for a Cashless Future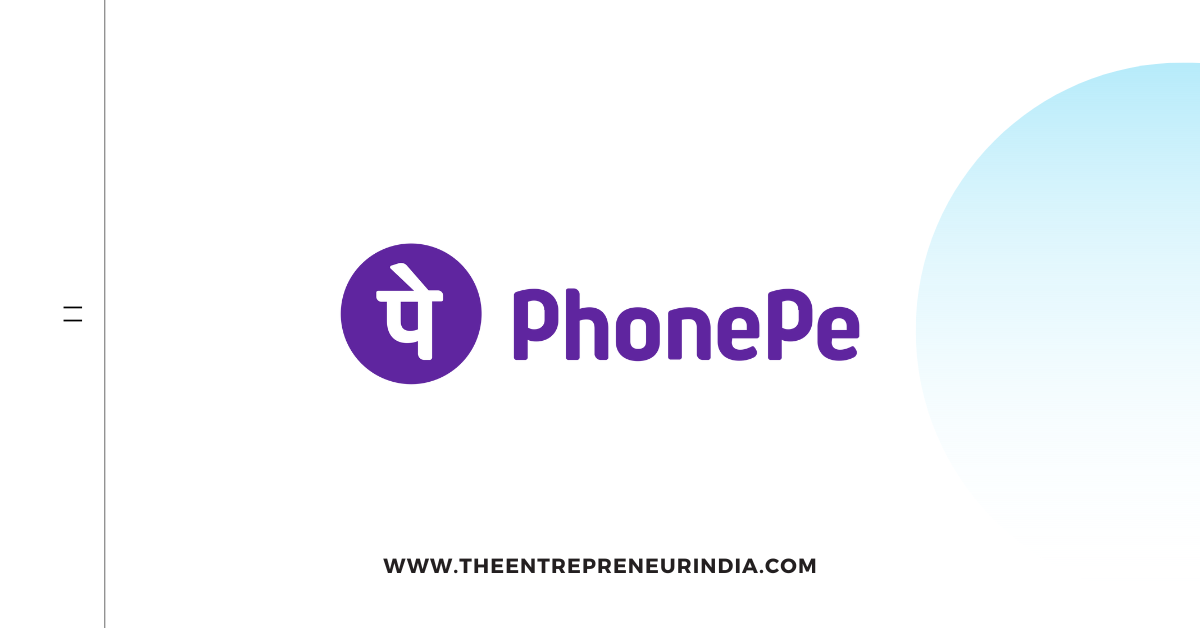 In a rapidly evolving digital era, Indian startup PhonePe has emerged as a game-changer in the digital payments industry. Since its inception, PhonePe has been on a mission to simplify and revolutionize the way people transact and make payments in India. With a compelling vision and a range of innovative products and services, PhonePe has quickly become one of the leading players in India's digital payments ecosystem.
Overview
| Name | PhonePe |
| --- | --- |
| Founded | December 2015 |
| Parent Company | PhonePe Private Limited |
| Headquarters | Bangalore, Karnataka, India |
| Founders | Sameer Nigam, Rahul Chari, and Burzin Engineer |
| Industry | Digital Payments, FinTech |
| Services | Mobile payments, UPI transactions, Recharge, Bill Payments, Money Transfer, Online Shopping, Mutual Funds, Insurance, Gold Purchase, Travel Bookings |
| Platforms | Android, iOS |
| User Base | Over 300 million registered users (as of 2021) |
| Funding | Acquired by Flipkart (Walmart subsidiary) in 2016; subsequent funding rounds raised significant investments |
| Notable Features | Unified Payments Interface (UPI) integration, QR code payments, instant money transfer, multiple language support, rewards and cashback offers, merchant payments, bill splitting, mutual fund investments |
| Awards | Best Digital Wallet Award at IAMAI India Digital Awards 2017, Most Innovative Startup of the Year at India Digital Awards 2018, Best Digital Payment Wallet at IAMAI India Digital Awards 2018, and more |
Mission and Vision:
PhonePe's mission is to provide every Indian with a safe, convenient, and seamless digital payment experience. They envision a future where every transaction, big or small, is conducted effortlessly using their platform. PhonePe aims to empower individuals, merchants, and businesses with the tools and technology to embrace a cashless economy, ultimately contributing to India's economic growth.
Key Products and Services:
PhonePe offers a comprehensive suite of products and services that cater to the diverse needs of its users. Their flagship product is a secure mobile wallet that allows users to store and transfer funds conveniently. With their app, users can make payments, recharge mobiles, pay utility bills, book tickets, order food, and even invest in mutual funds. PhonePe also provides a groundbreaking feature called PhonePe Switch, which enables users to access a wide range of popular apps and services seamlessly.
Unique Value Proposition:
PhonePe's unique value proposition lies in its user-friendly interface, robust security measures, and an extensive network of partner merchants. The platform offers a seamless payment experience, backed by advanced technology, allowing users to transact with ease. PhonePe's tie-ups with numerous e-commerce platforms, food delivery apps, and other service providers through PhonePe Switch give users the convenience of accessing multiple services under one roof. Additionally, PhonePe's commitment to ensuring secure transactions has earned the trust of millions of users across India.
Target Market:
PhonePe primarily targets the Indian market, which is experiencing rapid growth in digital adoption. Their services cater to a broad demographic, ranging from tech-savvy millennials to small merchants and businesses. With India's population embracing digital payments, PhonePe has tapped into a vast market with immense potential.
Notable Achievements:
Since its launch in 2016, PhonePe has achieved several significant milestones. In 2020, PhonePe became the first digital payments platform in India to process over 1 billion transactions in a month. They have consistently ranked as one of the top UPI (Unified Payments Interface) apps in India, surpassing many well-established competitors. PhonePe's success can be attributed to its relentless focus on innovation, customer-centric approach, and strategic partnerships with leading banks and financial institutions.
Founding Story, Team, and Company Culture:
PhonePe was founded in December 2015 by Sameer Nigam, Rahul Chari, and Burzin Engineer. The founding team brought together their expertise in technology and finance to create a revolutionary payments platform. Under their leadership, PhonePe has grown rapidly and attracted top talent from the industry. The company culture at PhonePe emphasizes collaboration, innovation, and customer-centricity. Their team is driven by a shared passion for transforming the way Indians transact and fostering financial inclusion.
Growth Trajectory, Funding, and Partnerships:
PhonePe's growth trajectory has been nothing short of remarkable. In just a few years, they have achieved exponential user growth and transaction volumes. The company has secured significant funding from prominent investors, including Flipkart, Walmart, and several venture capital firms. PhonePe has also formed strategic partnerships with major banks, enabling seamless integration and offering a wide range of financial services to their users. These collaborations have strengthened PhonePe's position in the market and expanded their reach.
Future Plans and Impact:
PhonePe is poised to continue its rapid expansion and make a lasting impact on India's digital payments landscape. They plan to leverage emerging technologies like artificial intelligence and machine learning to enhance their offerings further. PhonePe aims to deepen its penetration into rural areas, targeting the next wave of digital adopters. Additionally, they aspire to become a comprehensive financial services platform by introducing innovative lending and insurance products. With their visionary leadership and commitment to innovation, PhonePe is set to redefine the digital payments industry in India and potentially influence global trends.
FAQs
What is PhonePe?
PhonePe is a digital payments platform that allows users to make payments, transfer money, and perform various financial transactions using their smartphones.
How does PhonePe work?
PhonePe works by connecting your bank account to the app, enabling you to make payments and transfers directly from your bank account using UPI (Unified Payments Interface) technology. It also supports wallet payments and other modes of digital transactions.
Is PhonePe safe to use?
PhonePe employs robust security measures to protect user data and transactions. It uses encryption and secure protocols to ensure the safety of your financial information. However, it's important to keep your device and PhonePe app updated and use strong passwords to maintain security.
What transactions can I perform with PhonePe?
PhonePe allows you to make various transactions such as money transfers to friends and family, bill payments (utilities, mobile recharge, DTH recharge), online shopping, merchant payments, and more. It also supports digital gold purchase, insurance payments, and investment options.
Which banks are supported by PhonePe?
PhonePe supports transactions with most major banks in India. Some popular banks supported include State Bank of India (SBI), HDFC Bank, ICICI Bank, Axis Bank, Punjab National Bank (PNB), and more.
Can I use PhonePe for international transactions?
As of my knowledge cutoff in September 2021, PhonePe primarily operates within India and supports transactions in Indian currency (INR). International transactions are not available on the platform.
How do I add money to my PhonePe wallet?
You can add money to your PhonePe wallet directly from your bank account using UPI, or you can use your debit or credit card. PhonePe also provides options to link other payment apps and wallets to transfer funds.
Can I transfer money from PhonePe to a bank account?
Yes, you can transfer money from your PhonePe wallet or directly from your linked bank account to other bank accounts using UPI or IMPS (Immediate Payment Service).
What are the fees or charges for using PhonePe?
PhonePe does not charge any fees for transactions made through UPI. However, certain services or merchants may have their own charges or fees. It's always recommended to review the terms and conditions of specific services.
What should I do if I encounter an issue with PhonePe?
If you encounter any issues with PhonePe, you can reach out to their customer support through the app or website. They usually have a customer support chat feature or a helpline number to assist you with resolving problems.
Also read
India's Burgeoning Unicorn Club: A Growing List of 108 Promising Startups