Innovaccer: Revolutionizing Healthcare Through Data-Driven Solutions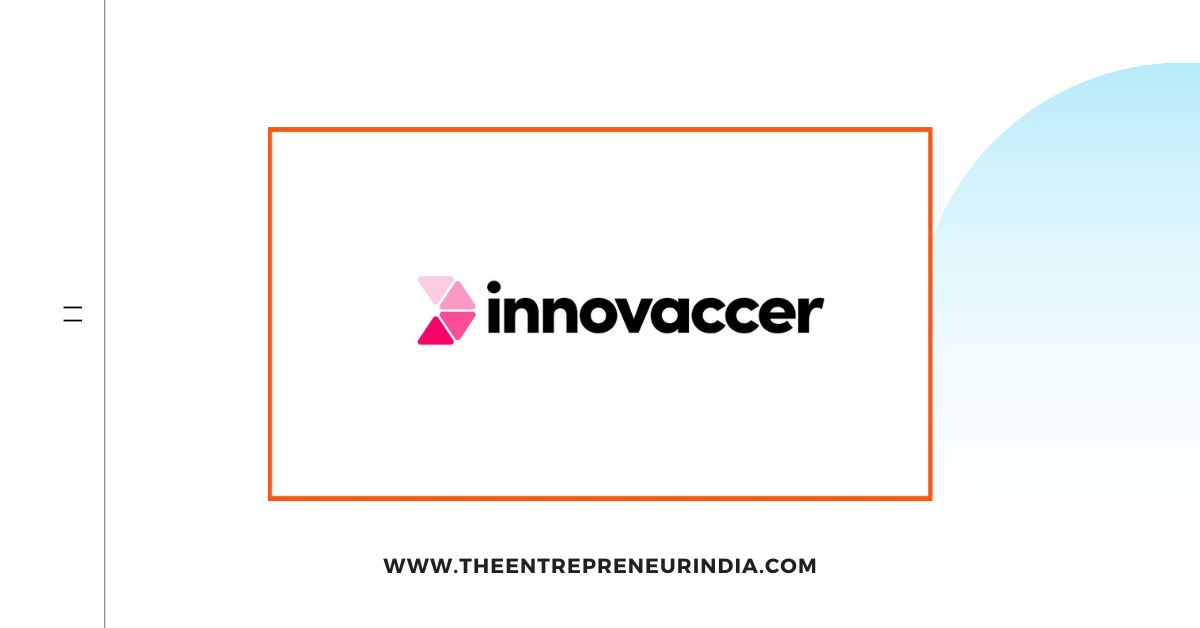 Innovaccer is an Indian startup that is transforming the healthcare industry through its innovative technology solutions. Founded in 2014 by Abhinav Shashank, Sandeep Gupta, and Kanav Hasija, Innovaccer has quickly emerged as a prominent player in the healthcare IT space. With a mission to simplify complex data-driven decisions and deliver seamless patient care, Innovaccer has gained recognition for its cutting-edge products and services, making a significant impact in the healthcare industry.
Overview
| Company Name | Innovaccer |
| --- | --- |
| Founded | 2012 |
| Headquarters | San Francisco, California, United States |
| Founders | Abhinav Shashank, Kanav Hasija, Sandeep Gupta |
| Industry | Healthcare Technology and Services |
| Products | Data Activation Platform, InData Labs, InCare |
| Services | Population Health Management, Data Integration, Data Analytics, Patient Engagement, Care Management |
| Clients | Healthcare organizations, hospitals, health systems, accountable care organizations (ACOs) |
| Funding | Raised over $400 million in funding |
| Key Partners | Major healthcare providers and payers |
| Awards | Frost & Sullivan's 2019 North American EHR-agnostic, Data Integration Leadership Award |
| | 2020 Gartner Cool Vendor in Healthcare Providers |
| | 2021 Frost Radar™ Best Practices Award |
| Website | https://www.innovaccer.com |
Mission and Vision:
The mission of Innovaccer is to drive healthcare efficiency and effectiveness through data-driven insights. By harnessing the power of advanced analytics and interoperability, Innovaccer aims to create a connected healthcare ecosystem that enables improved patient outcomes and cost savings. The company envisions a future where healthcare organizations can seamlessly access and utilize data to provide personalized and proactive care.
Key Products and Services:
Innovaccer offers a range of innovative products and services designed to enhance healthcare delivery and decision-making processes. Their flagship product, the Innovaccer Health Cloud, is a unified data platform that integrates and normalizes patient records from multiple sources, providing a comprehensive view of patient health. This platform enables healthcare providers to make data-driven decisions, improve care coordination, and enhance patient engagement.
Another notable offering is the InData, an advanced analytics solution that leverages machine learning and artificial intelligence to provide actionable insights. InData enables healthcare organizations to identify patterns, predict disease risks, and optimize resource allocation, ultimately leading to improved population health management.
Additionally, Innovaccer provides care management solutions, patient engagement tools, and interoperability services that facilitate seamless data exchange among healthcare systems, ensuring coordinated care across the continuum.
Unique Value Proposition:
Innovaccer's unique value proposition lies in its ability to unify disparate healthcare data sources and deliver actionable insights in real-time. Their advanced analytics capabilities enable healthcare organizations to uncover hidden patterns, identify at-risk populations, and drive proactive interventions. By streamlining processes, improving care coordination, and enhancing patient engagement, Innovaccer empowers healthcare providers to deliver high-quality, personalized care while reducing costs.
Target Market:
Innovaccer primarily serves healthcare organizations, including hospitals, health systems, physician practices, and accountable care organizations (ACOs). Their solutions cater to both large healthcare networks and smaller practices, enabling organizations of all sizes to leverage data-driven insights for better decision-making.
Notable Achievements:
Innovaccer has achieved several milestones since its inception. The company has received recognition from prestigious organizations and has been honored with numerous awards for its innovative solutions and contributions to healthcare technology. Innovaccer has also gained global recognition, expanding its presence beyond India to serve customers in the United States and other international markets.
Founding Story, Team, and Company Culture:
Innovaccer was founded by Abhinav Shashank, Sandeep Gupta, and Kanav Hasija, who shared a common vision of leveraging technology to solve healthcare's complex challenges. The founders' deep understanding of the healthcare landscape, combined with their technical expertise, has been instrumental in Innovaccer's success.
The company boasts a diverse team of healthcare experts, data scientists, engineers, and business professionals. This multidisciplinary approach allows Innovaccer to understand the intricacies of healthcare operations and develop solutions that address real-world challenges effectively.
Innovaccer fosters a culture of innovation, collaboration, and continuous learning. The company encourages its employees to think creatively, challenge the status quo, and develop solutions that push the boundaries of healthcare technology. With a focus on teamwork and a passion for improving patient outcomes, Innovaccer has created an environment that nurtures talent and fosters personal and professional growth.
Growth Trajectory, Funding, and Partnerships:
Innovaccer has experienced rapid growth since its founding. The company's innovative solutions have attracted significant investments from renowned venture capital firms and strategic partners. Through multiple funding rounds, Innovaccer has raised substantial capital to fuel its expansion and product development initiatives.
Furthermore, Innovaccer has established strategic partnerships with leading healthcare organizations, technology vendors, and academic institutions. These collaborations have enabled Innovaccer to enhance its offerings, expand its customer base, and stay at the forefront of healthcare innovation.
Future Plans and Market Impact:
Looking ahead, Innovaccer aims to continue revolutionizing the healthcare industry by further expanding its product portfolio and global footprint. The company plans to invest in research and development, leveraging emerging technologies such as artificial intelligence, machine learning, and blockchain to unlock new possibilities in healthcare data management and analytics.
With its data-driven approach and commitment to improving patient care, Innovaccer is poised to make a significant impact in the market. By empowering healthcare organizations with advanced analytics, interoperability, and patient engagement solutions, Innovaccer is driving a paradigm shift in healthcare delivery, ultimately leading to improved outcomes, enhanced efficiency, and a more patient-centric approach to care.
FAQ's
What is Innovaccer?
Innovaccer is a leading healthcare technology company that provides data activation, analytics, and population health management solutions to healthcare organizations. Their platform helps healthcare providers and payers streamline operations, improve care delivery, and enhance patient outcomes.
What solutions does Innovaccer offer?
Innovaccer offers several solutions to address various challenges in healthcare. Their key solutions include data aggregation and integration, care management, patient engagement, population health analytics, and revenue cycle management.
How does Innovaccer's platform help healthcare organizations?
Innovaccer's platform enables healthcare organizations to aggregate and integrate data from various sources, including electronic health records (EHRs), claims, and other healthcare systems. It provides advanced analytics capabilities to derive insights from the data, empowering organizations to make informed decisions, improve care coordination, and enhance operational efficiency.
Is Innovaccer's platform secure and compliant with privacy regulations?
Yes, Innovaccer prioritizes data security and complies with privacy regulations, such as the Health Insurance Portability and Accountability Act (HIPAA). They implement robust security measures to protect patient data and ensure adherence to privacy standards.
Can Innovaccer's platform be customized to fit specific organizational needs?
Yes, Innovaccer's platform is highly customizable and scalable. They work closely with healthcare organizations to understand their unique requirements and tailor the platform accordingly. This flexibility allows organizations to leverage the platform's capabilities while aligning with their specific workflows and goals.
How does Innovaccer support population health management?
Innovaccer's platform helps healthcare organizations manage population health by identifying at-risk patients, improving care coordination, and implementing preventive care strategies. It leverages analytics and risk stratification models to identify high-risk individuals and enables proactive interventions to enhance health outcomes and reduce costs.
Can Innovaccer's platform integrate with existing healthcare systems?
Yes, Innovaccer's platform is designed to seamlessly integrate with existing healthcare systems, including EHRs, claims management systems, and other data sources. This integration ensures interoperability and enables a comprehensive view of patient data across the care continuum.
What is Innovaccer's approach to patient engagement?
Innovaccer focuses on patient engagement by offering tools and features that empower patients to actively participate in their healthcare journey. Their platform includes patient portals, appointment scheduling, telehealth capabilities, and personalized health education resources to improve communication and collaboration between patients and providers.
Does Innovaccer provide support and training for their platform?
Yes, Innovaccer provides comprehensive support and training to healthcare organizations using their platform. They offer implementation assistance, ongoing technical support, and training programs to ensure organizations can effectively utilize the platform's features and maximize its benefits.
How can healthcare organizations get started with Innovaccer?
Healthcare organizations interested in Innovaccer's solutions can visit their website and contact their sales team. Innovaccer's representatives will guide organizations through the process, understand their specific needs, and provide information on implementation, pricing, and integration options.
Also read
India's Burgeoning Unicorn Club: A Growing List of 108 Promising Startups