GenWise Raises $3.5 Million in Seed Funding to Empower Elderly Individuals with Innovative Lifestyle App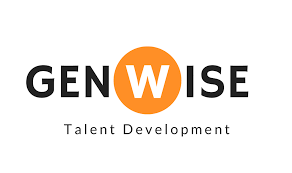 In a significant development for the elderly population, GenWise, a pioneering application catering to their specific needs, has secured $3.5 million (Rs 28.9 crore) in seed funding. The funding round was led by Matrix Partners India, with participation from notable investors including DBR Ventures (Family Office, Jagran Group), Climber Capital, Kunal Shah (Cred), and Suhail Sameer (Ex-BharatPe).
The infusion of fresh capital will enable GenWise to establish its core team and facilitate the much-anticipated launch of their groundbreaking app.
Founded by Geetanshu Singla, Nehul Malhotra, and Rajat Jain, GenWise aims to empower the older generation on their digital journeys. The application will initially be launched as an exclusive, invite-only community, promising a personalized and intimate experience for its early adopters. As the app gains momentum, the team plans to introduce additional features and expand its reach to a broader audience.
Rajat Jain, Co-founder of GenWise, expressed his vision behind the app, stating, "GenWise embodies our collective vision to develop a lifestyle app that not only empowers the elderly but also bridges the prevailing digital gap between generations that we witnessed within our own families. We strongly believe that age should not be a barrier for anyone to leverage the potential of going digital and its various possibilities."
GenWise's mission is to reduce elderly individuals' reliance on younger family members for their mobile technology needs. The app serves as a dependable companion, providing a wide range of features across wellness, digital literacy, financial management, and social engagement. These include a personal digital assistant, medicine reminders, a streamlined digital passbook, and interactive social tools. Moreover, GenWise will create a platform for younger family members to communicate and connect with their parents or older loved ones.
Siddharth Agarwal, Principal at Matrix Partners India, emphasized the importance of GenWise's endeavor, particularly in light of the Covid-19 pandemic. He stated, "In the wake of the Covid-19 pandemic, senior family members were compelled to adopt technology. However, most existing applications fall short in catering to their distinct needs. Rajat, Nehul, and Geetanshu have built consumer apps that have reached over 200 million Indians in the past and are best poised to address this need. We are excited to partner with them as they build GenWise, a platform to bridge generational gaps through a shared social platform."
The successful funding round marks a significant step forward in GenWise's mission to empower and enrich the lives of elderly individuals through innovative digital solutions. The app's imminent launch is eagerly awaited, as it holds the promise of transforming the digital experiences of senior citizens and fostering intergenerational connectivity.