Games 24×7: Revolutionizing the Gaming Industry with Innovation and Vision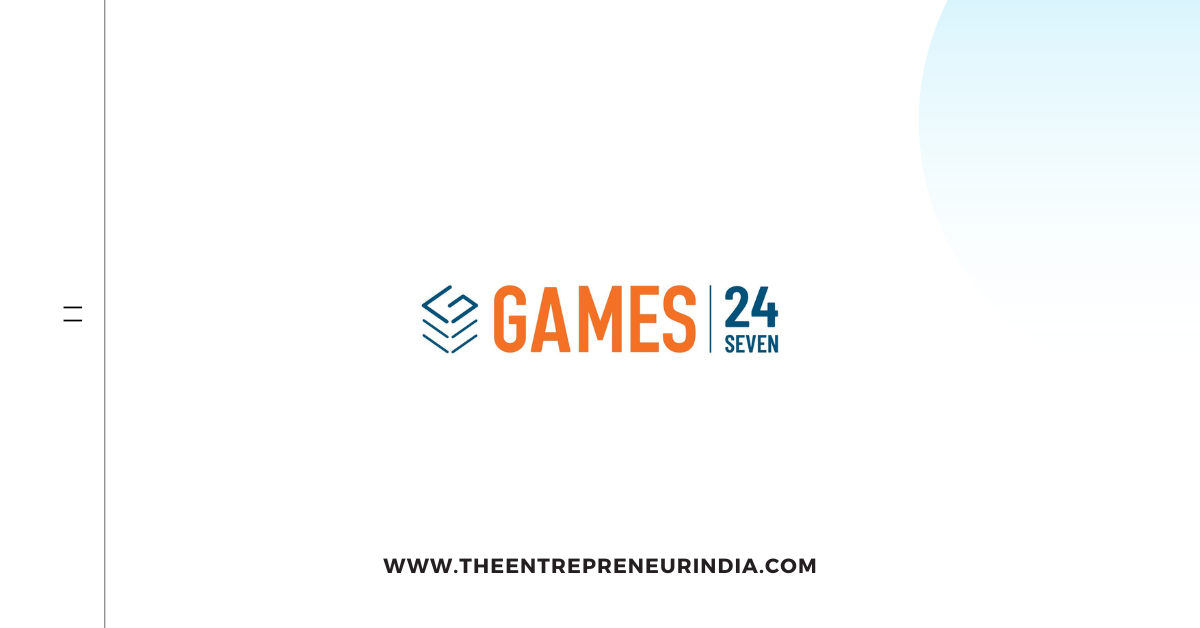 Games 24×7 is an Indian startup that has made a significant impact in the gaming industry with its innovative products, strong vision, and unwavering commitment to delivering exceptional gaming experiences. Founded in 2006 by Bhavin Pandya and Trivikraman Thampy, Games 24×7 has grown into a prominent player in the Indian gaming ecosystem. The company has achieved remarkable success through its mission to create engaging, immersive, and socially interactive gaming platforms that cater to a wide audience.
Overview
| Name | Games 24×7 |
| --- | --- |
| Headquarters | Mumbai, India |
| Year Founded | 2006 |
| Founders | Bhavin Pandya, Trivikraman Thampy |
| Website | https://www.games24x7.com/ |
| Overview | Games 24×7 is an online gaming company based in India. It offers a variety of real-money skill-based games and operates popular platforms such as RummyCircle and My11Circle. The company focuses on creating engaging gaming experiences for its users and has a strong presence in the Indian gaming market. It has a large user base and provides a secure and fair gaming environment. Games 24×7 has also ventured into the fantasy sports segment with My11Circle, offering cricket fantasy games. The company is known for its innovative approach to gaming and its commitment to providing high-quality entertainment to its users. |
| Key Platforms | RummyCircle, My11Circle |
| Services | Online skill-based gaming |
| Game Offerings | Rummy, Fantasy Cricket |
| User Base | Large and growing |
| Mobile Apps | Available for iOS and Android |
| Social Media | Facebook |
| | Twitter |
| | LinkedIn |
Mission and Vision:
Games 24×7's mission is to entertain and connect people through delightful gaming experiences. They strive to develop and deliver cutting-edge gaming solutions that transcend boundaries and bring people together. With a vision to become the preferred gaming destination for millions of users, Games 24×7 aims to continuously innovate and revolutionize the gaming industry.
Key Products/Services:
Games 24×7 offers a diverse range of products and services designed to cater to various gaming preferences and interests. Their flagship products include:
RummyCircle: RummyCircle is India's largest online rummy platform, providing a secure and immersive environment for players to enjoy the popular card game. It offers a seamless user experience, vibrant game tables, exciting tournaments, and multiple variations of rummy.
My11Circle: My11Circle is a skill-based fantasy sports platform that allows users to create their virtual cricket teams and compete against others for cash prizes. The platform leverages real-time cricket data to offer an engaging and authentic experience to cricket enthusiasts.
Ultimate Games: Ultimate Games is Games 24×7's foray into the casual gaming market. It offers a collection of quick and entertaining games that cater to a broad audience, including titles like Carrom 24×7, Pool 24×7, and Chess 24×7.
Unique Value Proposition:
Games 24×7's success can be attributed to its unique value proposition, which includes:
User-Centric Approach: The company places the user at the forefront of its strategy, ensuring a seamless and immersive gaming experience across all its platforms.
Cutting-Edge Technology: Games 24×7 leverages advanced technologies and data-driven insights to develop and enhance its gaming platforms, providing users with high-quality, innovative, and secure gaming experiences.
Social Interaction: The company recognizes the importance of social connections in gaming and encourages community building by incorporating social features that enable players to interact, compete, and form friendships.
Target Market:
Games 24×7 primarily targets the Indian gaming market, which boasts a large and diverse population of gaming enthusiasts. With a focus on skill-based games and casual gaming, the company aims to cater to both traditional card game players and the emerging fantasy sports and casual gaming segments.
Notable Achievements:
Games 24×7 has achieved several notable milestones since its inception. Some of its key achievements include:
User Base Expansion: The company has amassed a massive user base, with millions of registered users across its platforms. RummyCircle, in particular, has become the go-to platform for online rummy in India.
Industry Recognition: Games 24×7 has received numerous accolades for its contributions to the gaming industry, including the "Best Tech Startup" award at the IAMAI Digital Awards.
Founding Story, Team, and Company Culture:
Games 24×7 was founded in 2006 by Bhavin Pandya and Trivikraman Thampy, both passionate gamers with a vision to transform the gaming landscape in India. With a focus on creating engaging and socially interactive gaming experiences, they built a team of talented professionals who shared their passion and dedication.
The company fosters a culture of innovation, collaboration, and continuous learning. It encourages employees to think outside the box, explore new ideas, and take ownership of their projects. Games 24×7's team comprises experienced professionals from diverse backgrounds, including technology, gaming, design, and marketing, who collectively contribute to the company's growth and success.
Growth Trajectory, Funding, and Partnerships:
Games 24×7 has experienced impressive growth over the years, expanding its user base, revenue, and market presence. The company has secured significant funding from prominent investors, including Tiger Global Management, Accel Partners, and The Raine Group, among others. These investments have fueled the company's expansion, product development, and marketing initiatives.
Games 24×7 has also formed strategic partnerships to enhance its offerings and extend its reach. Collaborations with leading industry players, content creators, and sports organizations have enabled the company to provide unique and engaging gaming experiences to its users.
Future Plans and Impact on the Gaming Industry:
Games 24×7's future plans revolve around continuous innovation, product diversification, and expansion into new markets. The company aims to strengthen its position as a market leader in online rummy and fantasy sports while exploring opportunities in other skill-based games and casual gaming genres.
With its relentless pursuit of excellence, commitment to user satisfaction, and forward-thinking approach, Games 24×7 is poised to make a significant impact on the gaming industry. By revolutionizing the way people play and connect through gaming, the company is reshaping the landscape and contributing to the growth and evolution of the gaming industry in India and beyond.
FAQs
What is Games 24×7?
Games 24×7 is an online gaming company that offers real-money skill-based games. It operates platforms like RummyCircle and My11Circle, providing engaging gaming experiences to its users.
What games are available on Games 24×7?
Games 24×7 offers a variety of games, with a focus on rummy and fantasy cricket. RummyCircle is a popular platform for online rummy, while My11Circle provides fantasy cricket games where users can create their own virtual teams.
How can I play games on Games 24×7?
To play games on Games 24×7, you need to visit their website or download their mobile app from the respective app stores. Create an account, deposit funds, and choose the game you want to play to get started.
Is it legal to play games on Games 24×7?
The legality of online gaming varies by jurisdiction. In India, where Games 24×7 is based, certain states have legalized online rummy as a game of skill. However, it's important to check the local laws and regulations regarding online gaming in your area.
Can I play Games 24×7 on my mobile device?
Yes, Games 24×7 offers mobile apps for both iOS and Android devices. You can download the app from the respective app stores and enjoy playing games on your mobile device.
How can I deposit money into my Games 24×7 account?
Games 24×7 provides multiple deposit options, including credit/debit cards, net banking, and popular e-wallets. The specific deposit methods available may vary depending on your location.
Is my personal and financial information secure on Games 24×7?
Games 24×7 takes the security and privacy of its users seriously. It employs industry-standard security measures to protect user information and transactions. However, it's always recommended to use strong passwords, avoid sharing sensitive information, and keep your devices secure.
Can I withdraw my winnings from Games 24×7?
Yes, you can withdraw your winnings from Games 24×7. The withdrawal process typically involves verifying your account and providing the necessary documents. The specific withdrawal options and processes may vary, so it's best to refer to Games 24×7's website or contact their customer support for detailed instructions.
How can I contact Games 24×7 for support?
Games 24×7 usually provides customer support through email, live chat, or phone. You can find the contact information on their website or in the mobile app. Reach out to their support team for any queries or assistance you may need.
Stay updated with the latest in the startup world through our Startup News and Funding Alert. Sections. Explore Founder Profiles, Startup Profile, Founders Interview, Success Stories. In-depth Insights articles, Resources, and How to. Follow us on Facebook, Twitter, Instagram and LinkedIn for regular updates.
Note: We at
The Entrepreneur india
takes our ethics seriously. More information about it can be found
here
.