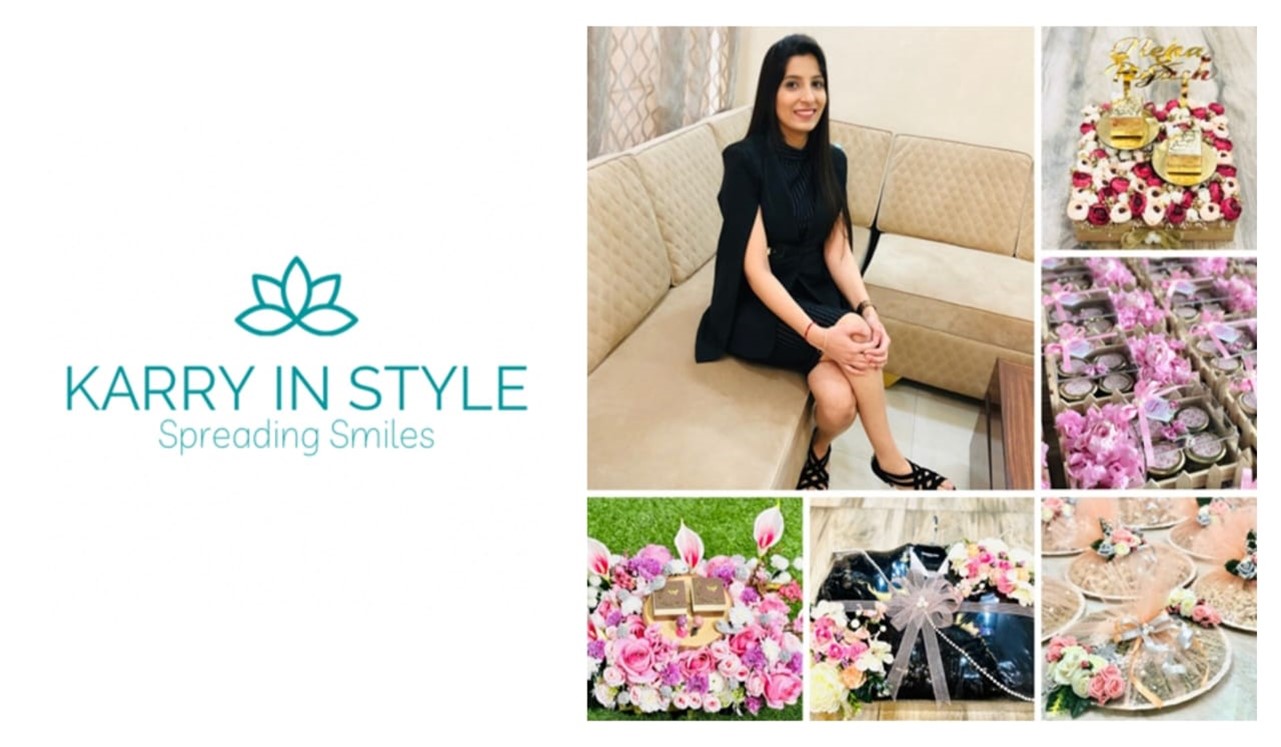 Q1. Priya, Introduce your start-up Karryinstyle.


We are a Trousseau packing services company. We provide all types of packing services for your special occasions be it wedding favors, festive gifting, corporate gifting or gifting for birthdays, anniversaries or baby shower. Our services are highly in demand for the elegance and richness of the gifting experience we provide. Every time you want to give something special, it ends up looking like a work of art.


Q2. How did you get the idea of starting your business of trousseau packing?


My mother have always been fascinated with this business idea and she always used to discuss the same within the family that we should think in that particular direction since there wasn't a very feasible an affordable option in South Delhi around 5-6 years ago where you could get beautiful packing services which looked like a unique gifting option. And, there also came a time when I had to get a saree packed for a relative and I kept searching on google for options nearby me who does an amazing job. Somehow, I managed to find one in South Delhi and went up to her and told her to pack it. When she actually came up to me and I saw her work, I wasn't fully satisfied, but I was in a hurry so I took it. When asked for the price, she told me 1500 bucks… I was honestly shocked, for just very simple packing she is charging so much. I came back home, discussed with my family that this is what I wanna do and this has a scope but with minimal margins. So, my sister and I went to Chandni chowk, we got the material, we packed our first dry fruits tray at my father's store and it got sold within half an hour. We went ahead, packed more and more and here we are today.


Q3. What would you term as your USP?


Firstly, our USP is quality work. I handpick each and every material myself making sure the quality is good and worth it. Secondly, it has to be timely delivery. I think this aspect is very important to everyone who is related to the gifting industry. If you are not on time, you can ruin someone's event. In the last 5 years, I have never cancelled or delayed any order. No matter whatever time crunch I am in (I sometimes get order placements for 200-300 pieces to complete in a single day as well, and) I make sure my order is ready a few hours prior to the delivery time. To sum it up, all you have to do is wait for your order to arrive next to nothing!


Q4. Tell us more about your product line.


Whatever the event, we have something perfect for you. If it's an engagement or birthday party, or just a get-together with friends or family, we offer a wide range of products and services to ensure that no one has to stress too much about what to gift and how to present that gift. We provide everything from the littlest ginni boxes, money envelopes, packing bride's or groom's trousseau to luxury hampers containing dry fruits and other premium material.


Q5. What is that one thing that always motivates you to keep moving forward?


For me, the love from my clients and positive feedback has always been my biggest motivation. Whenever I create an event for them, I want to make it something unique and memorable.


Q6. What would be your message to all young entrepreneurs?


If you want something, reach for it. The things you want take time and hard work, but if you're patient, willing to put in the work and believe in yourself, they don't stay out of your grasp.


Call – +91-9810143738


Whatsapp – +91-9810143738


Instagram- /karryinstyle


Facebook – /karryinstyle


Mail- [email protected]