In a major development, Builder.ai, the AI-powered composable software platform, has announced its successful Series D funding round, raising over $250 million. The round was led by Qatar Investment Authority (QIA), propelling the total funding raised by the company to more than $450 million, with its valuation increasing up to 1.8 times.
Founded by serial entrepreneur Sachin Dev Duggal, Builder.ai aims to simplify software development and make it accessible to individuals and enterprises alike. The latest investment will be utilized for the research and development of Builder.ai's composable app/software platform and their AI Product Manager, Natasha. This revolutionary platform allows users to transform their ideas into software without extensive coding experience.
Natasha, the AI-powered product manager, acts as a virtual assistant, assisting customers in mapping their features and streamlining the software development process. By leveraging Builder.ai's tools, customers can create high-quality software products with ease.
The launch of Builder Studio 3.0, featuring the beta version of Natasha, marks a significant milestone in democratizing software development. With Natasha's ability to transform the consulting process into a seamless and repeatable procedure, Builder.ai ensures consistent quality and efficient development practices.
Sachin Duggal, the Chief Wizard and Founder of Builder.ai, envisions a future where human interaction becomes the primary interface for software development. This approach aims to empower individuals to create software through intuitive conversations rather than relying on complex coding mechanisms.
The substantial funding secured in the Series D round will bolster Builder.ai's industry leadership and support its ongoing innovation. The company plans to invest in talent acquisition, strategic partnerships, and technological advancements, further strengthening its position in the market.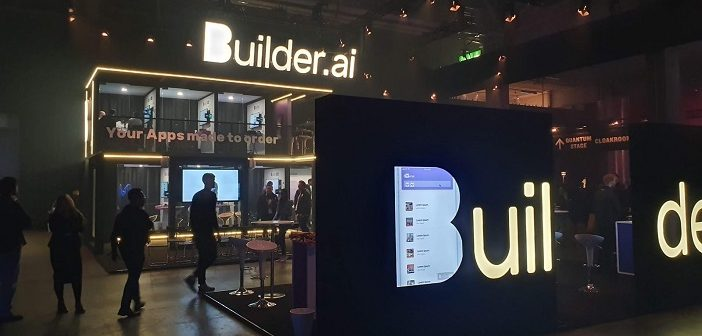 With remarkable revenue growth of 2.3x and the successful delivery of over 40,000 features to customers in the previous year, Builder.ai has garnered widespread recognition for its innovative approach. Existing and new investors, including Iconiq Capital, Jungle Ventures, and Insight Partners, participated in the Series D round, underscoring their confidence in the company's vision and potential.
Sachin Dev Duggal expressed his gratitude to the investors and emphasized Builder.ai's commitment to leveraging cutting-edge technology responsibly. The funding will enable the expansion of AI and automation capabilities, allowing Builder.ai to stay at the forefront of the rapidly evolving software industry while empowering its global customer base.
ALSO READ:-https://theentrepreneurindia.com/evolved-foods-secures-inr-7-30-crore-in-seed-round-led-by-rainmatter-health-and-kamala-capital-revolutionizing-indias-plant-based-protein-industry/