Baskar Subramanian: Shaping the Future of Broadcasting with Amagi's Disruptive Solutions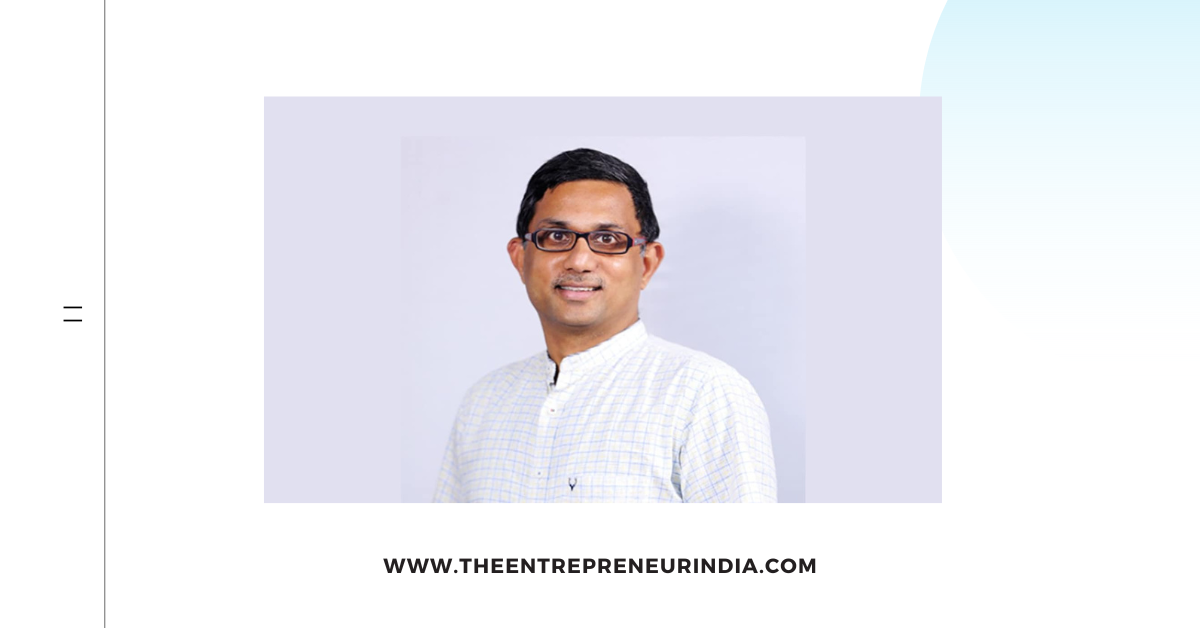 Introduction:
Baskar Subramanian is a renowned entrepreneur and technology visionary, best known as the co-founder and CEO of Amagi Corporation. With his strategic vision and expertise in cloud-based broadcast infrastructure, Subramanian has revolutionized the media industry by enabling content owners to manage and distribute their television channels seamlessly. This article delves into the remarkable journey of Baskar Subramanian, highlighting his achievements, contributions, and the impact he has made through Amagi.
Overview
Name
Baskar Subramanian
Position
CEO
Company
Amagi
Background
Technology
Experience
Over 20 years
Education
Master's in Business Administration
Notable Achievements
– Led Amagi's expansion into global markets
– Pioneered cloud-based broadcast infrastructure solutions
– Helped establish partnerships with major broadcasters and media companies
– Successfully raised funding for company growth
Leadership Style
Visionary, strategic, collaborative
Key Focus Areas
– Driving innovation in broadcast technology
– Growing Amagi's presence in international markets
– Building strong partnerships and customer relationships
Contributions
– Transforming the broadcasting industry through cloud-based solutions
– Enabling broadcasters to streamline operations, reduce costs, and improve efficiency
– Accelerating the adoption of advanced advertising technologies
Industry Recognition
Baskar Subramanian has been recognized as one of the "Top 50 Entrepreneurs" in India by The Economic Times and as a "Global 100 Leader in Broadcasting" by Broadcasting & Cable magazine.
Early Life and Education:
Baskar Subramanian was born and raised in India, where he developed a passion for technology from a young age. He pursued his education at a prestigious engineering institute, earning a Bachelor's degree in Computer Science. Subramanian's insatiable curiosity and thirst for knowledge led him to gain expertise in various domains of software engineering, particularly cloud computing and data management.
Founding of Amagi:
In 2008, Baskar Subramanian, along with co-founders Srividhya Srinivasan and KA Srinivasan, established Amagi Corporation with a vision to revolutionize the broadcasting industry. Recognizing the potential of cloud technology, they embarked on a journey to transform traditional broadcast infrastructure into scalable, efficient, and cost-effective solutions. Under Subramanian's leadership, Amagi quickly gained recognition as a disruptive force in the media landscape.
Amagi's Breakthrough Solutions:
Baskar Subramanian and his team at Amagi introduced innovative cloud-based platforms that streamlined the entire broadcasting workflow. Their flagship products, including CLOUDPORT and THUNDERSTORM, enable content owners to manage and distribute television channels globally, eliminating the need for traditional satellite or fiber-based infrastructure. Amagi's solutions not only ensure exceptional broadcast quality but also offer significant cost savings and operational efficiency.
Industry Impact and Achievements:
Through his visionary leadership, Baskar Subramanian has propelled Amagi to the forefront of the media technology industry. Under his guidance, the company has partnered with numerous global broadcasters and media networks, facilitating the transition to cloud-based workflows. Amagi's solutions have been adopted by renowned networks, enabling them to reach wider audiences and enhance their monetization strategies.
Recognition and Awards:
Baskar Subramanian's relentless pursuit of excellence and innovation has earned him numerous accolades and recognition within the industry. He has been featured in prominent publications, invited as a speaker at prestigious conferences, and received prestigious awards for his outstanding contributions to the broadcasting and technology sectors.
Conclusion:
Baskar Subramanian's entrepreneurial journey and leadership at Amagi Corporation have transformed the broadcasting landscape, making cloud-based infrastructure a viable and efficient option for content owners worldwide. With his visionary outlook and commitment to technological advancements, Subramanian continues to drive Amagi's growth and shape the future of media distribution. His remarkable achievements and dedication to innovation serve as an inspiration to aspiring entrepreneurs and industry professionals alike.
Read more
India's Burgeoning Unicorn Club: A Growing List of 108 Promising Startups
To get more updates, Follow us on Facebook, Twitter, Instagram and LinkedIn