Zerodha: Empowering Investors and Revolutionizing India's Financial Landscape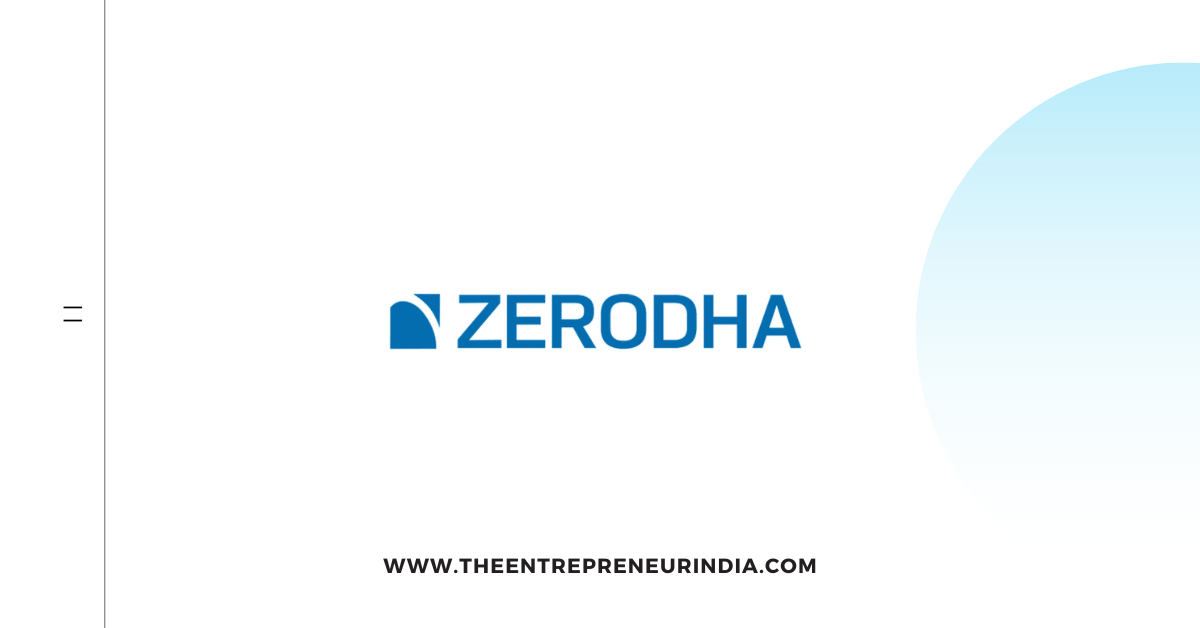 Zerodha, an Indian startup founded in 2010, has rapidly emerged as a trailblazer in the financial technology industry. With a mission to democratize finance and empower individual investors, Zerodha offers a comprehensive suite of innovative products and services. Through its unique value proposition, Zerodha has captured the attention of investors across India, disrupting traditional brokerage models and reshaping the investment landscape.
Overview
| Aspect | Details |
| --- | --- |
| Company Name | Zerodha |
| Year Founded | 2010 |
| Headquarters | Bangalore, Karnataka, India |
| Founders | Nithin Kamath |
| | Nikhil Kamath |
| Type | Private |
| Services | Online discount brokerage |
| Trading Segments | Equity, Derivatives, Currency, Commodities, Mutual Funds |
| Trading Platforms | Zerodha Kite, Zerodha Coin, Zerodha Varsity, Zerodha Console |
| Account Types | Equity Trading Account, Commodity Trading Account, Demat Account |
| Brokerage Charges | Flat fee structure with competitive rates |
| Mobile App | Available for iOS and Android |
| Customer Support | Online ticketing system, phone support, and live chat |
| Additional Features | Direct mutual funds, margin trading, IPO investments |
| Membership and Recognition | Member of NSE, BSE, MCX, and SEBI registered |
Mission and Vision:
Zerodha's mission is to enable access to financial markets for every Indian by providing affordable and technologically advanced investment solutions. They envision a future where investors can effortlessly navigate the complexities of the financial world and make informed decisions, irrespective of their background or wealth.
Key Products and Services:
Zerodha's flagship product, Kite, is a cutting-edge online trading platform that offers seamless and intuitive trading experiences across multiple segments, including equities, commodities, and currencies. Kite empowers users with advanced charting tools, real-time data, and personalized dashboards, enabling them to trade with speed and efficiency.
Additionally, Zerodha has introduced several innovative offerings that cater to the evolving needs of investors. Coin, their mutual fund platform, allows users to invest in direct mutual funds with zero commission charges. Sensibull, another prominent offering, is an options trading platform that provides advanced options analytics and trading strategies. Zerodha also provides educational resources, such as Zerodha Varsity, an online learning platform that imparts knowledge about trading and investing.
Unique Value Proposition:
Zerodha's unique value proposition lies in its commitment to offering low-cost and transparent services. By introducing a "discount brokerage" model, they have disrupted the traditional brokerage industry by eliminating brokerage charges on equity investments and charging a flat fee per trade instead. This approach has made investing more affordable and accessible to a wide range of investors, including retail traders and first-time investors.
Target Market:
Zerodha primarily targets retail investors and traders who seek a simplified and cost-effective trading experience. Their user-friendly platforms and educational resources make it easier for novice investors to understand and participate in the financial markets. Zerodha's services have gained popularity across all age groups, attracting both seasoned investors and millennials looking to explore investment opportunities.
Notable Achievements:
Zerodha's journey has been marked by remarkable achievements and industry recognition. Some of their notable accomplishments include:
Leading the way in the Indian retail brokerage industry by being the largest stockbroker in terms of active clients as of September 2021.
Introducing disruptive pricing models that have significantly reduced trading costs for investors.
Garnering numerous awards for their technological innovations, including recognition as the "Best Retail Broker" in India.
Playing a pivotal role in promoting financial literacy through their educational initiatives, empowering thousands of investors to make informed decisions.
Founding Story, Team, and Company Culture:
Zerodha was founded in 2010 by Nithin Kamath and Nikhil Kamath, who were driven by a shared vision to democratize finance in India. Nithin, a passionate trader, and Nikhil, a skilled chess player with a mathematical background, brought complementary skills to the table. The duo's innovative mindset and relentless focus on technology-led solutions have been instrumental in shaping Zerodha's success.
The company's culture revolves around innovation, transparency, and customer-centricity. Zerodha fosters a dynamic work environment that encourages employees to think outside the box and challenge conventional norms. The team comprises talented professionals from diverse backgrounds, including finance, technology, and user experience design, all working together to create disruptive solutions.
Growth Trajectory, Funding, and Partnerships:
Zerodha has experienced exponential growth since its inception. Their customer-centric approach and innovative offerings have attracted a massive user base, propelling them to become a dominant player in the Indian brokerage industry. While specific financial details are not publicly disclosed due to the privately-held nature of the company, Zerodha's success and market share growth have been widely recognized.
Zerodha has fostered strategic partnerships to enhance their product offerings and expand their reach. Collaborations with leading financial institutions, technology providers, and industry experts have enabled Zerodha to continually enhance its services and offer a holistic trading experience to its customers.
Future Plans and Industry Impact:
Looking ahead, Zerodha aims to further revolutionize the Indian financial landscape. They continue to invest in technology and innovation, focusing on enhancing their existing products and launching new offerings that meet the evolving needs of investors. Zerodha also aims to expand its geographical footprint and serve a larger customer base.
Zerodha's disruptive approach to brokerage and its commitment to financial inclusion has already made a significant impact in the market. By enabling affordable and transparent investing opportunities, Zerodha has played a pivotal role in driving retail participation in the Indian stock market. Their emphasis on education has empowered individuals to make informed investment decisions, fostering a more financially literate society.
In conclusion, Zerodha's mission to democratize finance, combined with their innovative products, disruptive pricing, and customer-centric approach, positions them as a transformative force in the Indian financial industry. With their continued growth, strategic partnerships, and focus on technological advancements, Zerodha is poised to revolutionize the industry and empower investors across India, fueling the nation's economic growth.
FAQ's
What is Zerodha?
Zerodha is a popular online discount brokerage firm in India that offers trading and investment services in various financial instruments, including stocks, derivatives, mutual funds, and bonds.
How can I open an account with Zerodha?
To open an account with Zerodha, you need to visit their website and follow the account opening process. You will be required to provide personal and financial information, complete the KYC (Know Your Customer) process, and submit the necessary documents.
What are the charges and fees associated with Zerodha?
Zerodha is known for its low-cost structure. They have a flat fee structure for equity delivery trades, and for intraday, futures, options, and currency derivatives, they charge a fixed brokerage per executed order. They also offer free equity investments (no brokerage charges) through Zerodha Coin, their direct mutual fund platform.
Can I trade in international markets with Zerodha?
No, Zerodha primarily focuses on providing services for the Indian market. They do not offer direct trading in international markets at the moment.
Does Zerodha provide research and advisory services?
Zerodha provides a range of research and analysis tools to its clients, including historical and real-time data, charting tools, and fundamental analysis. However, they do not provide personalized advisory services or recommendations.
What trading platforms does Zerodha offer?
Zerodha offers multiple trading platforms to suit different preferences. Their flagship platform is called "Kite," which is a web-based platform accessible through a browser. They also have mobile trading apps for both iOS and Android devices called "Kite Mobile" and "Zerodha" respectively.
Does Zerodha offer customer support?
Yes, Zerodha provides customer support through various channels. You can reach out to their support team via phone, email, or raise a support ticket through their website. They also have an extensive knowledge base and community forum where you can find answers to common queries.
Can I invest in mutual funds through Zerodha?
Yes, Zerodha offers a platform called "Zerodha Coin" that allows you to invest in direct mutual funds. It provides a convenient way to invest in mutual funds online with no brokerage charges.
Is Zerodha safe and reliable?
Zerodha is a registered member of major Indian stock exchanges and regulated by the Securities and Exchange Board of India (SEBI). They follow strict security protocols to safeguard client data and funds. However, like any investment, there are inherent risks associated with trading and investing in the stock market.
How can I learn more about trading and investing with Zerodha?
Zerodha provides educational resources and conducts webinars and workshops to help clients learn about trading and investing. They have a dedicated "Varsity" platform that offers free educational content on various topics related to finance and investing.
Also read
India's Burgeoning Unicorn Club: A Growing List of 108 Promising Startups