Vidit Aatrey: Revolutionizing E-commerce with Meesho – Empowering Entrepreneurs Globally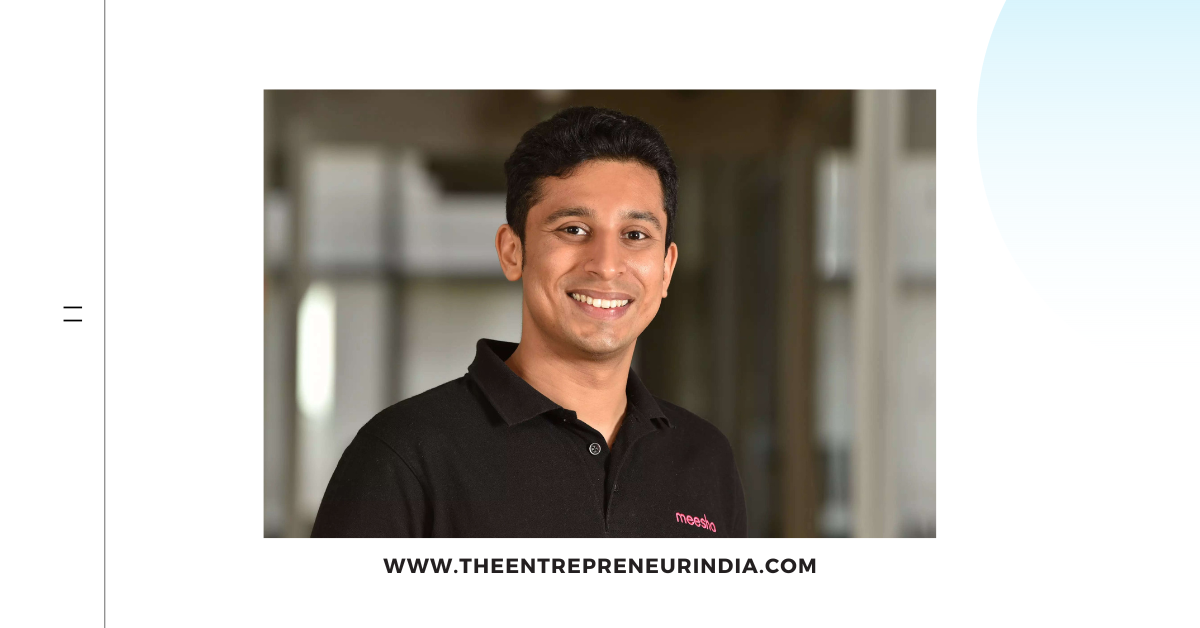 Vidit Aatrey is an Indian entrepreneur and co-founder of Meesho, a rapidly growing e-commerce platform based in Bengaluru, India. With his visionary leadership and innovative ideas, Aatrey has played a pivotal role in revolutionizing the way people buy and sell products online. This article explores the life, achievements, and contributions of Vidit Aatrey, shedding light on his entrepreneurial journey and the impact he has made through Meesho.
Overview
| Attribute | Details |
| --- | --- |
| Full Name | Vidit Aatrey |
| Role | Co-founder and CEO |
| Company | Meesho |
| Industry | E-commerce |
| Headquarters | Bengaluru, India |
| Founded | 2015 |
| Founders | Vidit Aatrey and Sanjeev Barnwal |
| Funding | Raised over $700 million in funding |
| Investors | DST Global, Prosus Ventures, Facebook, and others |
| Products/Services | Online marketplace platform for resellers |
| User Base | Millions of resellers and customers |
| Company Valuation | Valued at over $2 billion (as of September 2021) |
| Achievements | – Featured in Forbes 30 Under 30 Asia (2019) |
| | – Named in Bloomberg's 50 Most Influential People |
| | in Global Finance (2021) |
| | – Meesho recognized as a Unicorn startup |
Early Life and Education
Born and raised in India, Vidit Aatrey developed a keen interest in technology and entrepreneurship from an early age. He completed his education in computer science and engineering at the Indian Institute of Technology (IIT) Delhi, where he honed his skills and gained a deep understanding of the tech industry.
The Journey to Meesho
After completing his studies, Aatrey ventured into the world of startups and gained valuable experience working with innovative companies. In 2015, he co-founded Meesho along with Sanjeev Barnwal, with a vision to empower small businesses and individuals to become successful entrepreneurs through social commerce.
Meesho – Redefining Social Commerce
Under Aatrey's leadership, Meesho has emerged as a pioneer in the field of social commerce. The platform enables individuals, particularly women, to start their own online businesses without any upfront investment. Through the Meesho app, users can discover and sell a wide range of products directly to their social networks, including friends, family, and acquaintances.
By leveraging social media platforms like Facebook, WhatsApp, and Instagram, Meesho has created a vast network of micro-entrepreneurs, transforming the way people buy and sell products in India. Aatrey's innovative approach has democratized entrepreneurship and created a powerful ecosystem that benefits both sellers and customers.
Recognition and Achievements
Vidit Aatrey's entrepreneurial skills and the remarkable success of Meesho have garnered widespread recognition. He has been featured in various national and international publications, including Forbes, Business Today, and YourStory, among others. Aatrey's achievements have also earned him prestigious awards such as the Forbes 30 Under 30 Asia, Forbes 40 Under 40 India, and Economic Times 40 Under 40.
Vision for the Future
As Meesho continues to expand its reach and impact, Vidit Aatrey remains focused on driving innovation and providing opportunities for millions of aspiring entrepreneurs. His long-term vision is to transform Meesho into a global platform that empowers individuals worldwide to start and grow their own businesses, leveraging the power of social commerce.
Vidit Aatrey's entrepreneurial journey and his role as the co-founder of Meesho exemplify the transformative power of social commerce. Through his vision and leadership, Aatrey has enabled countless individuals to achieve financial independence and success. With a commitment to innovation and empowering others, Vidit Aatrey continues to shape the future of e-commerce, making him a prominent figure in the industry.
Read more
India's Burgeoning Unicorn Club: A Growing List of 108 Promising Startups
To get more updates, Follow us on Facebook, Twitter, Instagram and LinkedIn