Urban Company: Empowering Services and Enriching Lives Through Technology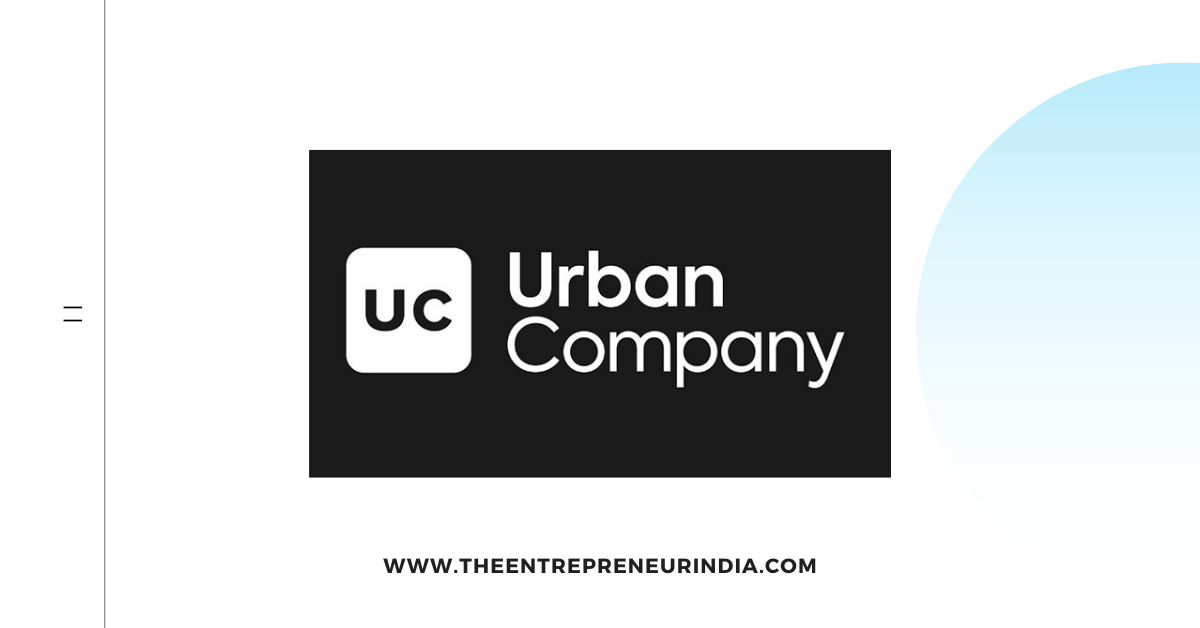 Urban Company, an Indian startup founded in 2014, has emerged as a leading technology platform that connects customers with trusted professionals for a wide range of services. With a strong mission, exceptional vision, and a unique value proposition, Urban Company has transformed the way services are delivered in India. This article explores the company's journey, key products and services, target market, achievements, team, culture, growth trajectory, funding, partnerships, and future plans.
Overview
| Company Name | Urban Company |
| --- | --- |
| Industry | On-demand home services marketplace |
| Founded | 2014 |
| Headquarters | Gurugram, Haryana, India |
| Founders | Abhiraj Bhal, Raghav Chandra, and Varun Khaitan |
| Services | Provides a platform for users to hire professionals for various home services, including cleaning, beauty and wellness, repairs, home improvement, and more |
| Operating Countries | India, UAE, Australia, Singapore, and others |
| Funding | Raised over $450 million in funding from investors including Tiger Global Management, Vy Capital, Steadview Capital, and others |
| Mobile App | Available on iOS and Android |
| Website | https://www.urbancompany.com/ |
Founding Story:
Urban Company was founded by Abhiraj Bhal, Varun Khaitan, and Raghav Chandra, who recognized the challenges faced by individuals when seeking reliable and skilled professionals for services in India. They aimed to bridge this gap and create a platform that would connect customers with qualified service providers seamlessly. With a vision to organize the unorganized service sector, Urban Company set out to revolutionize the industry through the power of technology and exceptional customer experiences.
Mission and Vision:
Urban Company's mission is to empower millions of service professionals by providing them with a platform to showcase their skills and earn a livelihood while offering customers reliable, convenient, and high-quality services. The company envisions becoming a trusted household name, transforming the way people access and experience services in India.
Key Products/Services:
Urban Company offers a diverse range of services across multiple categories, including beauty and wellness, home repairs and maintenance, home cleaning, painting, pest control, plumbing, electrical services, and more. Each service is delivered by qualified professionals who undergo a stringent verification process to ensure trust and quality. Urban Company's platform provides customers with easy booking, transparent pricing, and the convenience of scheduling services at their preferred time.
Unique Value Proposition:
Urban Company's unique value proposition lies in its focus on quality, convenience, and customer satisfaction. By leveraging technology, the platform simplifies the process of finding and booking services, ensuring that customers are connected with skilled professionals who meet their specific requirements. Urban Company places a strong emphasis on quality assurance, with regular training and feedback mechanisms to ensure consistent service excellence.
Target Market:
Urban Company caters to a broad target market, including urban households and businesses across major cities in India. By offering a diverse range of services, the company addresses the needs of individuals, families, and businesses seeking reliable and convenient solutions for their day-to-day requirements.
Notable Achievements:
Since its inception, Urban Company has achieved several significant milestones. The company has served millions of customers and has a strong network of verified professionals. Urban Company has received numerous accolades, including being recognized as one of the "Most Innovative Companies in India" by Fast Company and the "Best Indian Startup of the Year" by Forbes India. The company's commitment to delivering exceptional service experiences has earned it a loyal customer base and positive word-of-mouth recommendations.
Team and Company Culture:
Urban Company boasts a talented and diverse team comprising professionals from various backgrounds. The founders bring extensive experience in consulting and technology, while the wider team consists of industry experts who ensure the delivery of high-quality services. The company culture at Urban Company is characterized by a passion for innovation, customer-centricity, transparency, and a strong sense of ownership. Employees are encouraged to take risks, challenge the status quo, and contribute to the company's growth.
Growth Trajectory, Funding, and Partnerships:
Urban Company has experienced rapid growth since its inception. The company has expanded its presence to multiple cities across India, catering to the increasing demand for reliable services. In terms of funding, Urban Company has raised substantial capital from prominent investors, including Sequoia Capital, Tiger Global, and Steadview Capital. The company has also formed strategic partnerships with leading brands to enhance its service offerings and customer reach.
Future Plans:
Looking ahead, Urban Company has ambitious plans for expansion, both geographically and in terms of service offerings. The company aims to deepen its penetration in existing cities, tap into new markets, and diversify its service portfolio. Urban Company intends to leverage emerging technologies like artificial intelligence and machine learning to further enhance customer experiences and streamline service delivery. With a customer-centric approach and a focus on continuous innovation, Urban Company is poised to shape the future of India's service industry.
Urban Company has emerged as a trailblazer in India's service industry, transforming the way services are accessed, delivered, and experienced. With its mission, vision, diverse service offerings, commitment to quality, and innovative approach, Urban Company has established itself as a market leader. By connecting customers with trusted professionals and providing seamless service experiences, Urban Company is revolutionizing the industry and making a significant impact in improving the lives of both service professionals and customers alike.
FAQ's
What is Urban Company?
Urban Company is an online marketplace that connects customers with local service professionals in various domains, including home cleaning, beauty and wellness, repairs and maintenance, and more.
How does Urban Company work?
Urban Company allows users to browse through a range of services and book appointments with qualified service professionals. Customers can choose their preferred date, time, and location for the service, and the professional will visit their premises to deliver the service.
What services does Urban Company offer?
Urban Company offers a wide array of services, including home cleaning, plumbing, electrical repairs, salon services, spa treatments, fitness training, painting, pest control, yoga instruction, and much more. The platform covers a broad range of service categories to cater to diverse customer needs.
How can I book a service on Urban Company?
To book a service on Urban Company, you can visit their website or use their mobile app. Select the service you require, provide your location details, choose a convenient time slot, and proceed with the booking. You can also specify any additional requirements or preferences during the booking process.
Are the professionals on Urban Company trustworthy?
Urban Company maintains a rigorous onboarding process for service professionals to ensure their credibility and expertise. They typically verify the background, skills, and professional experience of the individuals before listing them on the platform. Additionally, Urban Company encourages users to leave reviews and ratings for the professionals they hire, which helps in maintaining a transparent and reliable service ecosystem.
How are the prices determined for services on Urban Company?
The prices for services on Urban Company vary depending on factors such as the type of service, duration, location, and the expertise of the professional. The platform strives to offer competitive and fair pricing while considering market standards and the quality of service provided.
What if I'm not satisfied with the service I received?
Urban Company has a customer support team that you can reach out to in case of any concerns or dissatisfaction with a service. They will assist you in resolving the issue and ensure that you receive the desired level of satisfaction.
Is Urban Company available in my city?
Urban Company operates in multiple cities across various countries. To check if the platform is available in your city, you can visit their website or app and enter your location details. If Urban Company is available in your area, you will be able to browse and book services accordingly.
How can I become a service professional on Urban Company?
If you are skilled in a service category that Urban Company offers, you can apply to become a service professional on their platform. Visit the Urban Company website and navigate to the section for service professionals to learn more about the requirements and application process.
Is there a loyalty or rewards program for Urban Company users?
Urban Company offers a loyalty program called "UrbanClub" in some regions. UrbanClub members enjoy benefits such as discounts, priority bookings, and exclusive offers on services. The availability and details of the loyalty program may vary depending on your location.
Also read
India's Burgeoning Unicorn Club: A Growing List of 108 Promising Startups