Smitha Prabhu has proved that " no dream is too high" can be achieved with dedication and hard work to live life Queen size by winning the title of Mrs India Pride Of Nation 2021.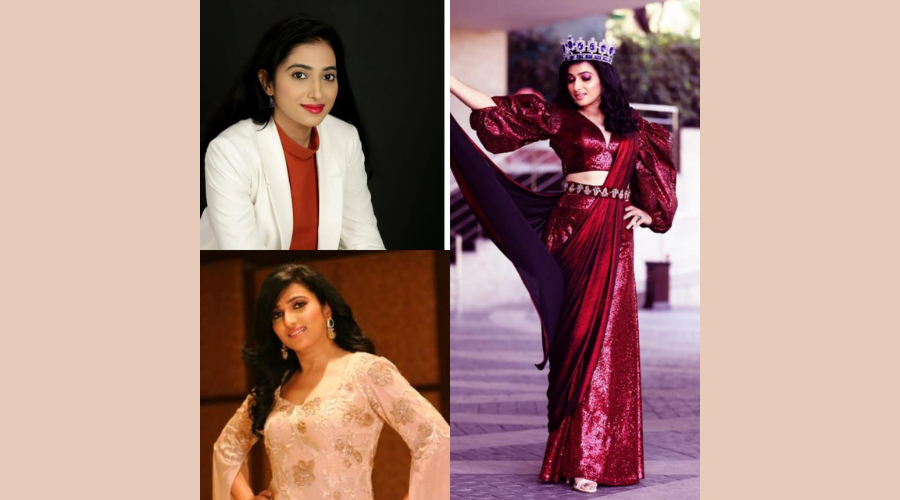 Smitha Prabhu was always passionate to become an influencer and an internationally recognised Wellness Coach. Over years she has always stood out amongst her peer group, an extrovert by heart! Coming from a family of Academicians, her schooling was in the most esteemed educational institution called Little Lilly's Education Society in Bangaluru. "Education is not preparation for life; education is life itself". A school that has made a difference for all the students to learn and understand that education is the prime focus during our school years has helped me to build a vision that signifies my success story. Ever grateful to my wonderful teachers and the management for giving me the best start in life!

Followed by a Bachelor of Commerce degree at one of the oldest and most reputed colleges, MLA College in Malleshwaram, she pursued the corporate finance sector as a Credit Analyst with Honeywell Technologies and HSBC finance, she realised that she started finding immense joy in nurturing and educating children, which led her to the Montessori field as a Teacher, eventually becoming the Joint Secretary for Karnataka chapter. During this process, she realised even adults and parents need guidance in various ways, which led Smitha into counseling as an established coach trained under Banjara Academy, Bengaluru.

Masters in Yoga Therapy from Swami Vivekananda Yoga Anusandhana Samsthana SVYASA University has transformed her into realising the true purpose of life. She has begun the journey toward a Ph.D. in the field of Yogic sciences and would want to immensely contribute to the research work based on yoga and applied sciences. She is recognised as a wellness entrepreneur and Mindfulness coach. She is a total believer of encouraging children in whatever they are good at is the prime aspect to build tremendous confidence in children to achieve anything in the world. "No dream is too high "was proven true when she started her journey as an entrepreneur and the founder of a well-recognised health and wellness network called www.Prabusmita.Org

She hosts "Maithreya" interviews on YouTube where amazing people are interviewed who are owning their stories and motivate others to be the best version of themselves. She has been cognate with a few NGOs where she caters to the mind and body wellness to the underprivileged. It gives her immense pleasure to be associated with the Karnataka State Government hospitals where she helps pregnant women to keep themselves mentally and physically fit through Yoga. Smitha says, Her attitude toward 'Life' and 'Gratitude' for all the blessings is the manifestation of how her story is unfolding. Another feather to her cap was winning the title Mrs. India Pride of Nation 2021. In her words, "The entire team of Glamour Gurgaon were very approachable and helped us adapt to the new environment quickly". All the 128 finalists were made to feel at home. Among 17000 applicants, Pan India being declared the winner is a significant achievement and stands as a landmark in her timeline graph. She says "I am happy to say that the other competitors were friendly and we all had a wonderful time making friends, enjoying the process, and cherishing each other despite there being a tough competition at that event. I am humbled to know many of the co-contestants who participated are amazing achievers in their own fields which inspired me greatly".

Success and failure will be a part of my destiny, but significance shall be my legacy. Her crowning moment is nothing but magical. It is a dream come true! Mrs. India Smitha Prabhu affirms- I am overwhelmed to have received immense support and love from everyone involved in this grand event. This is truly a pageant with a cause! As a National President for Youth (Women's Wing) for the Human Rights (Prajatatva), she strongly believes that women when educated have the capacity to transform her family and the society at large.

Now that she has been blessed with this title, Smitha lay hold of- it as a sign from the Universe to utilise this prestigious time promoting and helping people become healthier and happier through her wellness background and to be a charitable pillar for children who need that support in their lives. She is filled with gratitude, for this honour and shall continue to be of service to humanity.
Smitha Prabhu.
Mrs. India Pride of Nation 2021