NRI Entrepreneur Owais Lari brings International Education & Hospitality Brand Traven Group to India.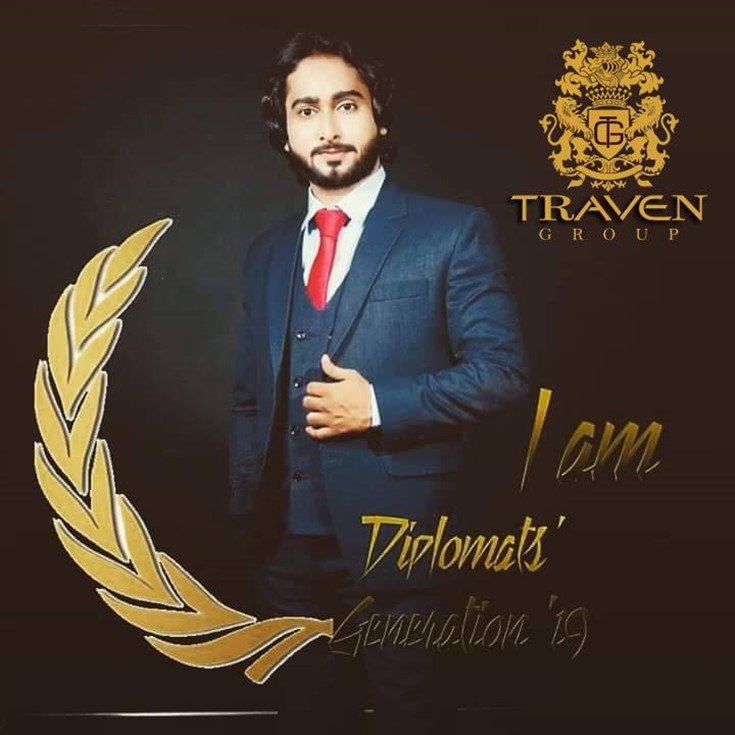 Owais Lari a well-known entrepreneur, Peacemaker and educator launches the luxurious International Brand of Business management school in India. 

Traven School of Management is the brainchild of Owais Lari, who has extensive experience in both the Indian and international business worlds. Lari's goal is to provide Indian students with the opportunity to receive a world-class education in business management, so they can compete on a global scale.
Traven School of management are providing Exclusive and opulent International Management Programs designed to mold students into figure of success  
Traven School of Management has launched one of India's First unique Management programs that provide Job Offer Letter on Admission. The enrolment in the program gives you a conditional offer letter at the time of admission based on TAG-MAT Entrance and Personal Interview. The program gives you the opportunity to grab a package of 12 Lac- 24 Lac INR per Annum in Dubai UAE.
Another gem in the crown is The Master's program in Entrepreneurship Development & Business Management in Dubai UAE. It is one of the world's first Élite Business Program that includes a 3-star Accommodation, Dietician consulted Food, Business club membership, Personality transformation Program (Gym, swimming, meditation), International Driving License and much more. For one intensive, immersive year, you will expand your global mindset and network. Alongside your peers in Graduate Masters and Leadership programs you will travel to destinations such as the UK, Canada, Medellin and Paris.


Each Global Experience is led by expert faculty and explores a topical theme, offering an in-depth view of an International business culture. You will have the opportunity to interact meaningfully with members of the local and Global business ecosystem, faculty, alumni, fellow students and others in the Traven global community.
The Founders vision,
We focus on overall development with programs designed in the context of the market requirement. Our optional specialisms allow you to hone in on one area of interest, providing you with the business fundamentals to become an expert in your chosen field. These specialisms align with the in-demand skills that recruiters are seeking. These programs are specially designed for students to be job ready for the real time corporate world, these programs will provide the best ROI to students. In times when institutions have turned into Diploma factories, we want to develop a knowledge base process with a Career mapping for students to excel in their domain of study that leads them to get job opportunities internationally.
Never before were the ambitions of Traven School of Management more necessary. The global challenges and complexities of our time present us with a striking opportunity to use our diversity of minds, immersed in cutting-edge research and enveloped within creative spaces, to innovate and generate ideas that will change the world and support one another.
Launch your global career with a Program from one of the world's best business schools. Immerse yourself in a world of leading business minds and industry experts. Meet the demands of tomorrow's markets.
Developed in consultation with top recruiters, our Business Programs build the business-ready career skills to succeed in today's fast-paced global market.
With our luxurious standard of Education and iron-willed commitment, we will give you an offer you can't refuse!