Meesho Achieves Unprecedented Milestone: Surpasses 500 Million Downloads, Emerging as the World's Fastest-Growing Shopping App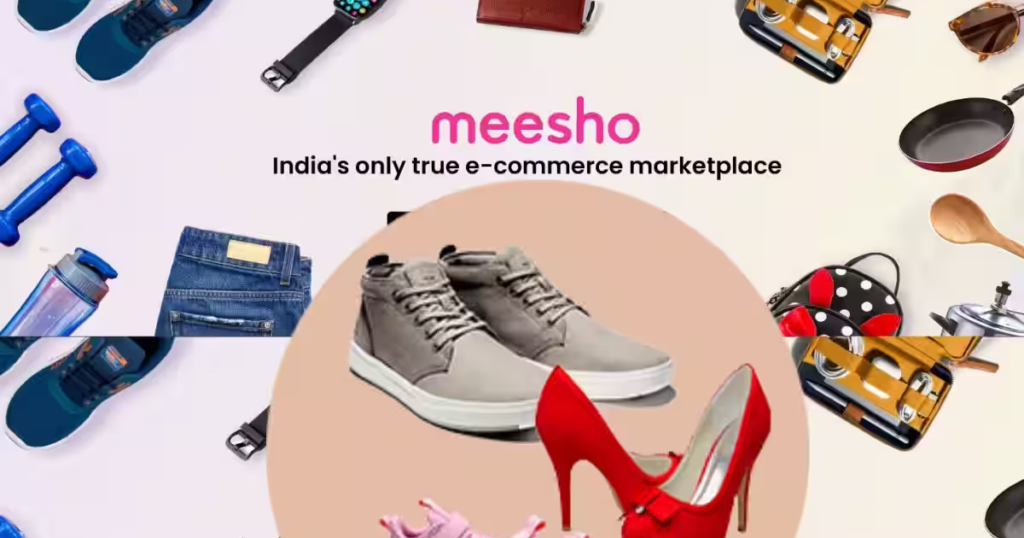 Explore the meteoric rise of Meesho, the Indian e-commerce platform, as it achieves the remarkable milestone of surpassing 500 million cumulative downloads. Discuss the factors contributing to Meesho's success, its innovative business model, and the immense growth potential of the Indian e-commerce market.
Meesho is a groundbreaking Indian e-commerce platform that has taken the country by storm. With its unique business model and innovative approach, Meesho has emerged as a game-changer in the world of online shopping. Founded in 2015 by Vidit Aatrey and Sanjeev Barnwal, Meesho has quickly become a household name, empowering millions of individuals to start their own online businesses and redefine the concept of social commerce.
At its core, Meesho connects suppliers and manufacturers with resellers who can promote and sell their products through various social media platforms like WhatsApp, Facebook, and Instagram. This innovative approach allows individuals, particularly women and homemakers, to leverage their social networks and earn a sustainable income from the comfort of their homes. By eliminating the need for inventory management and upfront investment, Meesho has democratized entrepreneurship and opened up new avenues for financial independence.
One of the key factors contributing to Meesho's success is its user-friendly mobile app. Meesho's app, available on both Android and iOS platforms, has gained immense popularity due to its simplicity and convenience. Notably, the Android version of the app is the lightest e-commerce app in India, making it accessible even on low-end smartphones with limited storage capacity. This strategic decision has enabled Meesho to tap into a wider user base and expand its reach to remote areas where smartphone penetration is high but access to high-end devices is limited.
Meesho, the renowned Indian e-commerce platform, has accomplished a remarkable feat by becoming the world's "fastest shopping app" to exceed 500 million cumulative downloads across the Google Play Store and iOS App Store. The validation comes from data.ai (formerly App Annie), a reputable mobile data analytics provider.
In a span of just six years, Meesho achieved this significant milestone, with an impressive 274 million app downloads recorded in 2022 alone, contributing to its exponential growth.
Notably, Meesho's Android version stands out as the lightest e-commerce app available on the Play Store in India, with a mere 13.6 MB in size. This unique characteristic has propelled its popularity among users, particularly those with low-end smartphones, who can easily access the app without straining their device's resources.
Lexi Sydow, Head of Insights at data.ai, expressed delight in collaborating with Meesho and providing invaluable insights to support the company's continuous expansion. The partnership emphasizes the significance of reliable data analytics in driving sustained growth and success in the competitive e-commerce landscape.
Megha Agarwal, Meesho's CXO for user growth, emphasized the immense potential within India's vast smartphone and internet user base, estimated to be around 750-800 million people. This staggering market size presents an enormous opportunity for Meesho to lead the next wave of e-commerce adoption in the country, tapping into previously untapped segments and driving economic empowerment.
Surpassing the 500 million download milestone firmly establishes Meesho as a dominant player in India's thriving e-commerce sector. The platform's distinctive business model, empowering individuals to launch their own online businesses through social media platforms like WhatsApp and Facebook, has been instrumental in its popularity and widespread adoption.
As Meesho continues to disrupt traditional retail paradigms, this remarkable achievement signifies not only its own success but also showcases the evolving landscape of digital commerce in India. With its customer-centric approach and commitment to innovation, Meesho is poised to reshape the future of e-commerce, bridging the gap between online entrepreneurs and consumers in the dynamic Indian market.