Golden Sparrow Launches India-Focused VC Fund Targeting SaaS and AI Startups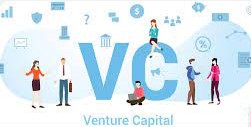 Golden Sparrow, a micro venture capital firm based in the United States, has unveiled a dedicated fund to invest in Indian startups operating in the fields of artificial intelligence (AI) and software-as-a-service (SaaS). Spearheaded by Rishaad Currimjee as the General Partner, Golden Sparrow has successfully secured $6 million in the initial closing of the fund, with a final size of $8 million expected. Notable partners in the fund include Michael Marmor and Anand Rao. Earlier this month, Golden Sparrow made its maiden investment of $200,000 in Sentra.world, a SaaS startup focusing on the ESG segment. Additionally, Currimjee has personally invested in 12 AI and SaaS startups.

Currimjee expressed confidence in India as the breeding ground for groundbreaking companies in the AI and SaaS sectors, which are the primary areas of focus for the fund. Golden Sparrow aims to conclude the final closing of the India-dedicated fund by the third quarter of 2023. The limited partners (LPs) in the fund comprise senior executives from technology firms, founders, and family offices. Notably, over 20% of the LPs are women. Currently, the most active investment activity is observed in the early-stage category, particularly at the seed, pre-Series A, and Series A stages. SaaS has garnered significant interest among investors in terms of sector investment. According to a report by venture capital fund Chiratae Ventures and strategy consulting firm Zinnov, the Indian SaaS industry is projected to achieve $26 billion in revenue by 2026.
Golden Sparrow's launch of the India-focused VC fund dedicated to SaaS and AI startups demonstrates its commitment to tapping into India's thriving entrepreneurial ecosystem. The fund's focus on these cutting-edge sectors aligns with the growing demand for AI-driven solutions and cloud-based software services. With its experienced team and strong backing from LPs, Golden Sparrow is poised to play a pivotal role in nurturing and supporting the next wave of innovative startups in India.
Also read
Micron Technology Invests $825M in Gujarat Chip Facility, Fueling India's Semiconductor Ambitions
To get more updates, Follow us on