FirstCry: Empowering Parents and Revolutionizing the Baby Care Industry in India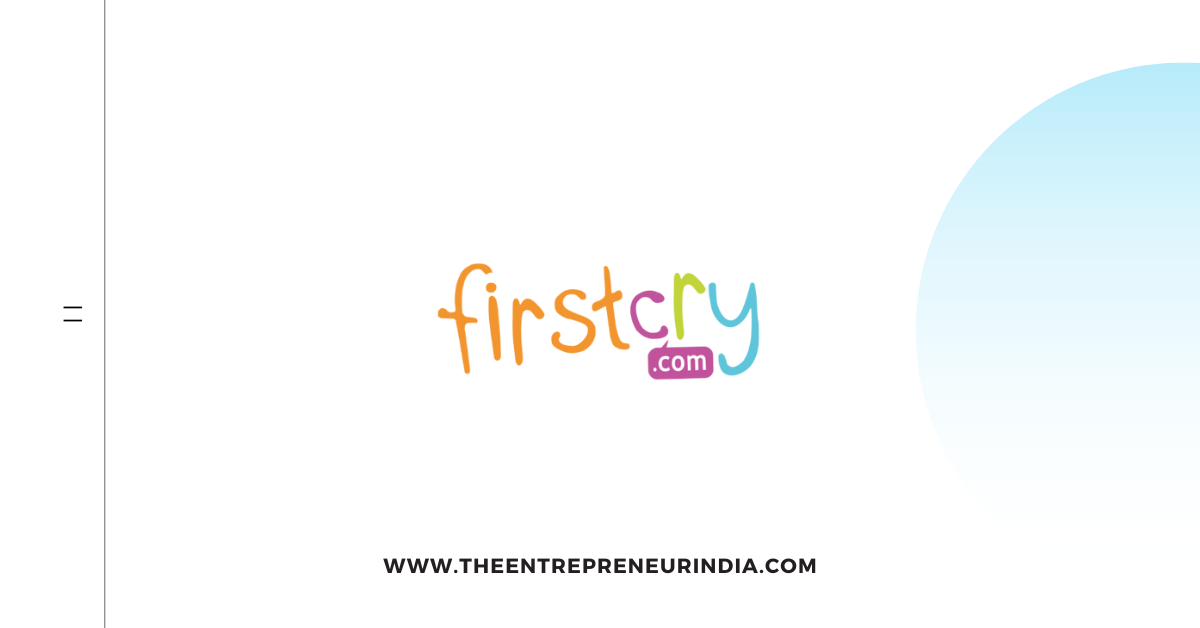 In the bustling startup ecosystem of India, one company has emerged as a leader in the baby care industry. FirstCry, founded in 2010, has transformed the way parents shop for their little ones. With a comprehensive range of baby products, a user-friendly online platform, and a customer-centric approach, FirstCry has established itself as a go-to destination for parents across the country.
Overview
| Name | FirstCry |
| --- | --- |
| Type | E-commerce |
| Industry | Baby and Kids Products |
| Founded | 2010 |
| Headquarters | Pune, Maharashtra, India |
| Founder | Supam Maheshwari |
| Website | www.firstcry.com |
| Overview | FirstCry is a leading online retailer specializing in |
| | baby and kids products. It offers a wide range of |
| | products including clothing, toys, nursery furniture, |
| | feeding essentials, diapers, and more. FirstCry |
| | provides a convenient platform for parents and |
| | caregivers to shop for their children's needs from |
| | the comfort of their homes. The company aims to |
| | provide a comprehensive and hassle-free shopping |
| | experience, with a focus on quality and customer |
| | satisfaction. FirstCry operates through its |
| | e-commerce website, mobile app, and offline stores |
| | across India. |
| Services | – Online retail of baby and kids products |
| | – Mobile app for easy shopping on the go |
| | – Offline stores for a personalized shopping |
| | experience |
| | – Special deals and discounts |
| | – Parenting resources and information |
| Social Media | Facebook: FirstCryIndia |
| Presence | Instagram: firstcryindia |
| | Twitter: FirstCryIndia |
| | YouTube: FirstCry Parenting |
| | LinkedIn: FirstCry |
Mission and Vision:
FirstCry's mission is to provide a seamless and convenient shopping experience for parents, offering them a wide selection of high-quality baby products at competitive prices. The company envisions becoming the ultimate destination for all baby care needs, revolutionizing the industry with its innovative solutions and exceptional customer service.
Key Products/Services and Unique Value Proposition:
FirstCry offers an extensive range of baby care products, including diapers, baby clothing, toys, feeding accessories, nursery furniture, and more. With over 2 lakh products from leading national and international brands, FirstCry ensures that parents have access to the best-in-class offerings for their little ones.
One of the unique aspects of FirstCry is its omni-channel presence. In addition to its robust online platform, the company operates over 400 physical stores across India, allowing customers to touch and feel the products before making a purchase. This seamless integration of online and offline channels sets FirstCry apart from its competitors, providing customers with convenience and flexibility in their shopping experience.
Target Market:
FirstCry primarily targets parents and caregivers of infants and young children. By understanding the specific needs and challenges faced by parents, the company has curated a product range that caters to different age groups and stages of child development. With a focus on delivering quality products, FirstCry aims to alleviate the concerns of parents and provide them with a one-stop solution for all their baby care needs.
Notable Achievements:
FirstCry's dedication to customer satisfaction and its innovative approach have resulted in numerous achievements. The company has received accolades for its exceptional service and has been recognized as the "Best Customer Experience Initiative" by the Customer Fest Awards. Additionally, FirstCry has been featured in prestigious lists like Deloitte Technology Fast 50 India and Forbes India's "Super 50 Companies."
Founding Story, Team, and Company Culture:
FirstCry was co-founded by Supam Maheshwari and Amitava Saha in 2010. The idea for the company was born out of Supam's personal experience as a new parent, struggling to find quality baby products in India. Joined by a team of experienced professionals, including experts from the retail and e-commerce sectors, they embarked on a journey to transform the baby care industry.
FirstCry fosters a culture of innovation, collaboration, and customer-centricity. The team works relentlessly to ensure that parents receive the best products and services, while also cultivating an environment that encourages personal and professional growth.
Growth Trajectory, Funding, and Partnerships:
FirstCry has witnessed remarkable growth since its inception. The company's ability to adapt to changing market dynamics, invest in technology, and expand its product range has fueled its success. It has received funding from renowned investors like SoftBank, ChrysCapital, and Mahindra Retail, among others, enabling it to further strengthen its position in the market.
FirstCry has also forged strategic partnerships with leading brands, both national and international, to offer a diverse and high-quality product range to its customers. Collaborations with companies like Johnson & Johnson, Pampers, Fisher-Price, and Chicco have helped FirstCry solidify its reputation as a trusted platform for baby care products.
Future Plans and Market Impact:
FirstCry aims to continue its growth trajectory by expanding its presence in Tier II and Tier III cities in India, leveraging its omni-channel model. The company plans to enhance its technological capabilities, improve supply chain management, and introduce innovative solutions to further enhance the shopping experience for parents.
With its customer-centric approach, wide product range, and innovative business model, FirstCry is well-positioned to make a significant impact in the market. By revolutionizing the baby care industry in India, FirstCry is empowering parents and caregivers, simplifying their shopping experience, and contributing to the overall well-being of infants and young children.
FAQ's
What is FirstCry?
FirstCry is an online retailer specializing in baby and kids' products. They offer a wide range of items, including clothing, toys, diapers, feeding essentials, and nursery furniture.
Is FirstCry available only in a specific country?
FirstCry operates primarily in India, but they also have a presence in other countries like the United Arab Emirates, Nepal, and Bangladesh.
Can I shop on FirstCry's website or app?
Yes, FirstCry provides both a website and a mobile app for convenient shopping. You can browse and purchase products from their extensive catalog through either platform.
Are the products on FirstCry genuine and of good quality?
Yes, FirstCry sources products from trusted brands and ensures their authenticity. They strive to offer high-quality items that meet the safety and comfort requirements for babies and children.
Does FirstCry offer any discounts or promotions?
Yes, FirstCry frequently runs discounts, deals, and promotional offers on their products. You can find these on their website, app, or through their newsletters. They also have a loyalty program called "FirstCry Cash" that provides additional benefits to regular shoppers.
How can I pay for my purchases on FirstCry?
FirstCry accepts various payment methods, including credit cards, debit cards, net banking, digital wallets, and cash on delivery (in select locations). The available payment options may vary depending on your location.
What is FirstCry's return and exchange policy?
FirstCry has a hassle-free return and exchange policy. If you receive a damaged or defective product, or if you are not satisfied with your purchase, you can request a return or exchange within a specified timeframe. The exact details of the policy can be found on their website.
Does FirstCry provide customer support?
Yes, FirstCry has a dedicated customer support team that can assist you with any queries, concerns, or issues. You can reach out to them through various channels, such as phone, email, or live chat, as provided on their website.
Does FirstCry offer gift-wrapping and personalized messages?
Yes, FirstCry provides gift-wrapping services for your purchases, and you can also include personalized messages with your gifts. These options are often available during the checkout process.
Can I track my order on FirstCry?
Yes, FirstCry allows you to track the status of your order. Once your order is shipped, you will receive a tracking number or link that you can use to monitor its progress and estimated delivery date.
Also read
India's Burgeoning Unicorn Club: A Growing List of 108 Promising Startups