Consulting Startup KaarTech Secures $30 Million Investment from A91 Partners to Drive Global Expansion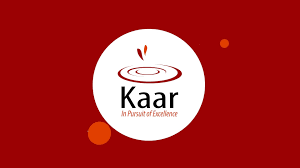 Chennai-based digital transformation consulting company, KaarTech, announced that it has raised $30 million in funding from A91 Partners, a Mumbai-based investment firm. As part of the deal, Gautam Mago and Kaushik Anand from A91 Partners will join the company's board. The investment will enable KaarTech to bolster its organic and inorganic growth strategies in key markets across the Middle East, European Union, and North America, with a particular focus on establishing a strong presence in North America.
Maran Nagarajan, Founder and CEO of KaarTech, expressed his enthusiasm about the partnership, stating, "The partnership with A91 will catapult KaarTech into an unprecedented era of expansion, propelling us towards our aspiration of going public, despite our humble bootstrapped origins." He added, "This association will bolster our ability to expand geographically and augment our services portfolio inorganically."
Founded in 2006 by Maran Nagarajan, Ratnakumar N, Selvakumar M, and George Guardian, KaarTech specializes in IP and digital services within the SAP ecosystem. The company possesses deep expertise in discrete manufacturing, professional services automation, process manufacturing, and consumer packaged goods.
Nagarajan highlighted KaarTech's vision to become the go-to partner for customers seeking digital transformation journeys in SAP, cloud ecosystem customer experience, process automation, and data analytics, complemented by their core competence in logistics, supply chain, financial, and human capital management.
With a team of over 2,000 employees, KaarTech claims to have doubled its revenue over the past 24 months, reflecting its strong growth trajectory. The funding from A91 Partners will accelerate the company's expansion plans and pave the way for its ambition to become a publicly listed company.
A91 Partners expressed their excitement about collaborating with KaarTech and supporting their growth ambitions. They stated, "We look forward to working closely with them in helping them expand their geographic presence in the US and Europe, and in their journey towards becoming a publicly listed company."
Veda Corporate Advisors played a vital role in facilitating the deal, acting as the exclusive financial advisor to KaarTech and its promoters.
This strategic investment from A91 Partners not only signifies confidence in KaarTech's potential but also serves as a testament to the growing demand for digital transformation consulting services. With the new funds in place, KaarTech is well-positioned to strengthen its market presence and solidify its position as a leading player in the industry.
Stay updated with the latest in the startup world through our Startup News and Funding Alert. Sections. Explore Founder Profiles, Startup Profile, Founders Interview, Success Stories. In-depth Insights articles, Resources, and How to. Follow us on Facebook, Twitter, Instagram and LinkedIn for regular updates.
Note: We at
The Entrepreneur india
takes our ethics seriously. More information about it can be found
here
.