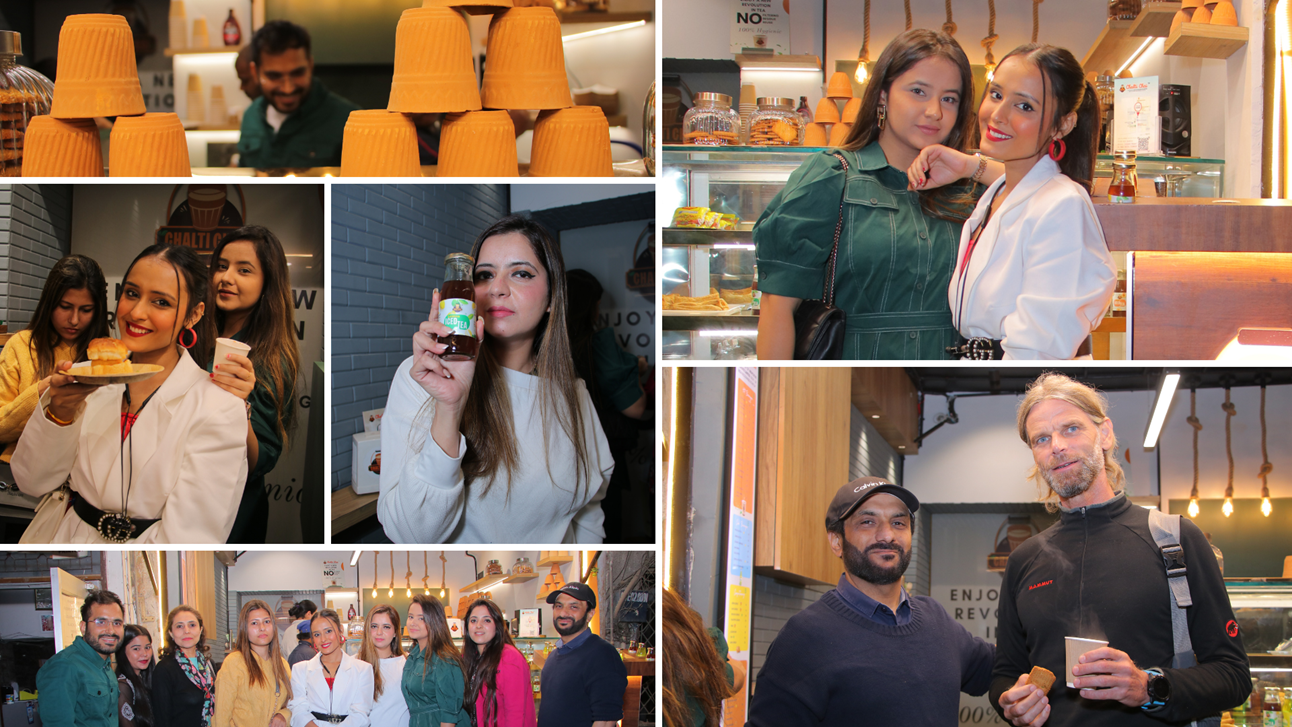 Living in India and not vibing for chai is not a sign you might see. Every Indian is a Chai lover rather than a tea lover. Yeah! Chai lovers, from small vendors to starred hotels have their own varieties of Chai that they serve to their customers. India is such a country where you will find different varieties of Chai in every different state within the country.

Chalti Chai is powered by Newtative Private Limited, a Govt of India Recognized Start-up. It was founded by Dr Mukesh Setia who has a vast experience in various fields of arts. He is an eloquent writer, philanthropist, teacher, motivator and an entrepreneur. Co-Founder of Chalti Chai, Sanjay Kataria, is also a memory of knowledge in the field of commerce. He is an upright businessperson, techie, writer and an entrepreneur.

With a focus on Micro and Medium enterprises, Chalti Chai aims to serve hygienic tea to all. Lack of resources prevent small businesses from installing an in-house pantry. Due to this reason, they rely on road-side vendors who often use non-standardized milk, poor quality water and low-grade tea powder to cut costs. Besides, unhygienic utensils and strainer add to customers' vows. Realizing the need for a high-quality tea at an affordable price, Chalti Chai serves tea via their signature and revolutionary method. Their tea is hygienic because they use tea powder which cannot be reused and doesn't require a strainer.

Launched by Influencers via a bloggers' meet, Chalti Chai opened its first B2B and D2C outlet on 28th November 2022, in Lajpat Nagar, New Delhi. Preeti Kulshrestha, Sandhya Madan, Himanshi Chawla, Varuni Bajpai, Shefali Batra, Ankita Pal and Mansi Dhingra launched Chalti Chai's first revolutionary café. Preeti Kulshrestha has a talkative personality, and she is an avid reader & a food connoisseur who loves exploring new things, places & people. Sandhya Madan is an upscale makeup professional and a food blogger in Delhi-NCR. She is a certified makeup artist as well as an emerging star as a food blogger. Himanshi Chawla is a fashion blogger who blogs about fashion, publishes pictures of outfits, jewellery, accessories and also works as a Model and a stylist in the fashion industry.

The signature and revolutionary method of preparing hygienic tea at affordable prices was also introduced to these influencers for revolutionizing Chalti Chai. The café serves beverages, snacks and confectionery items which are favourable and affordable to all ages whether they always want to grab a bite between breaks or want to have a valuable discussion or want to access hygienic tea supply on a daily basis.

Chalti Chai will host monthly meetups with influencers, sportspersons and bikers every month over a high tea and discuss topics of social importance. By leveraging the use of technology, Chalti Chai aims to revolutionize the consumption of tea in India. It will eventually equip road-side tea sellers with quality infrastructure and right education to make tea healthy and hygienic for all.

Address:

Chalti Chai – A Govt. of India Recognized Start-up

7/19

Old Double Story

Lajpat Nagar 4

New Delhi 110024

Location: https://goo.gl/maps/bNPxoi8qv9ePKpuV9


Instagram: https://instagram.com/chalti.chai


See the influencers 


Preeti Kulshrestha: https://instagram.com/__blush_n_stuff__


Sandhya Madan: https://instagram.com/makeupstoriesby_sandhyakmadan


Himanshi Chawla: https://instagram.com/26himanshi