Byju Raveendran: Transforming Education with Byju's – The Journey of an EdTech Pioneer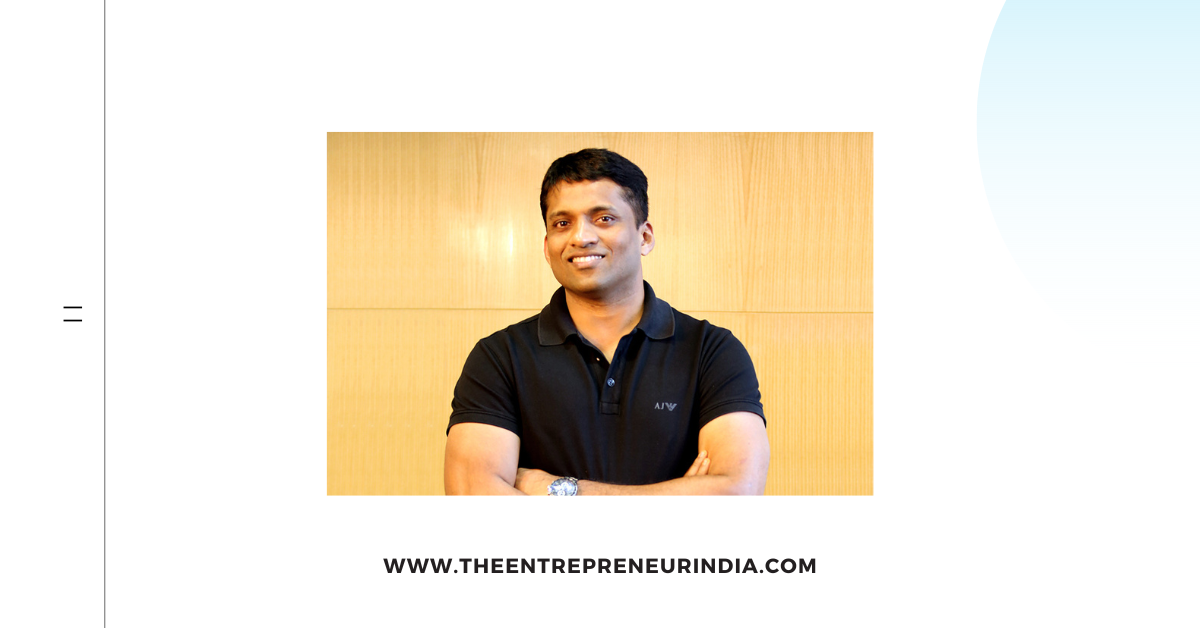 Byju Raveendran is an Indian entrepreneur and educator who is the founder and CEO of Byju's, one of the world's largest and most valuable edtech companies. With his innovative approach to learning and passion for education, Raveendran has transformed the landscape of education in India and beyond. This article explores the life, accomplishments, and impact of Byju Raveendran, shedding light on his vision to make quality education accessible to millions of students worldwide.
Overview
| Name | Byju Raveendran |
| --- | --- |
| Occupation | Entrepreneur |
| Company | Byju's |
| Founded | 2011 |
| Headquarters | Bengaluru, India |
| Industry | Education Technology |
| Education | Bachelor's degree in Mechanical Engineering |
| Net Worth | Estimated over $16.5 billion (as of 2021) |
| Achievements | Listed in Forbes' Billionaires List |
| | EY Entrepreneur of the Year (2018) |
| | Financial Times' Top 25 Asia-Pacific High Growth Companies (2020) |
| | Bloomberg's 50 Most Influential People (2020) |
Early Life and Education:
Byju Raveendran was born on November 10, 1980, in a small village called Azhikode in Kerala, India. Coming from a humble background, Raveendran pursued his education at the local government school. Despite limited resources, he displayed an extraordinary aptitude for mathematics and cracked the Common Admission Test (CAT) with a perfect score.
The Birth of Byju's:
In 2006, while working as an engineer in the UK, Raveendran started tutoring his friends for the CAT. He relied on a personalized teaching method, using technology to simplify complex concepts. The success of his teaching approach inspired him to create a scalable model, leading to the birth of Byju's in 2011.
Byju's – The Learning App:
Byju's began as an offline coaching institute but transitioned into a digital platform with the launch of the Byju's – The Learning App in 2015. The app offered engaging video lessons, interactive quizzes, and personalized learning journeys for students from classes 4 to 12. By combining technology, data analytics, and content from renowned educators, Byju's quickly gained popularity among students and parents.
Growth and Expansion:
Byju's exponential growth and widespread recognition came with strategic partnerships and funding from prominent investors. In 2017, the Chan Zuckerberg Initiative led by Mark Zuckerberg and Priscilla Chan invested in Byju's, marking a significant milestone for the company. Byju's continued to expand its offerings, launching programs for competitive exams like JEE, NEET, CAT, and more.
Impact and Recognition:
Byju's educational approach, based on conceptual learning and adaptive techniques, has empowered millions of students across India and other countries. The company's focus on personalized learning and its engaging content delivery mechanism have revolutionized the way students perceive and consume education. Byju's has received numerous accolades, including being featured on the Forbes list of World's Most Valuable Startups.
Philanthropy and Social Initiatives:
Byju Raveendran has been committed to giving back to society through various philanthropic endeavors. The company actively supports underprivileged students through the Byju's Foundation, providing free access to educational resources and scholarships. Byju's also partnered with the National Skill Development Corporation to offer free online courses to bridge the skill gap in India.
Byju Raveendran's journey from a small village in Kerala to the helm of a global edtech giant is a testament to his passion for education and determination to create a positive impact. Through Byju's, he has redefined traditional learning methods and brought high-quality education to the fingertips of millions. Byju Raveendran continues to inspire the next generation of learners, spearheading the edtech revolution that is shaping the future of education.
Read more :
India's Burgeoning Unicorn Club: A Growing List of 108 Promising Startups
To get more updates, Follow us on  Facebook, Twitter, Instagram and LinkedIn