BharatPe: Empowering Small Businesses and Revolutionizing India's Payment Landscape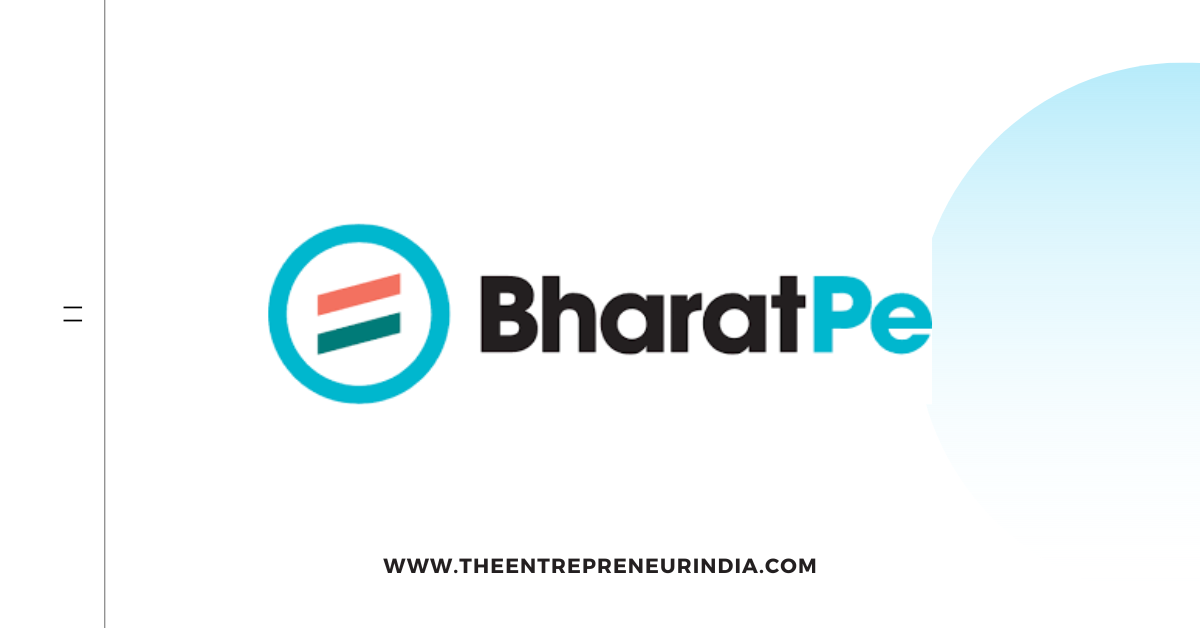 In the vibrant landscape of Indian startups, BharatPe has emerged as a leading player, transforming the way small businesses accept digital payments. Established in 2018, the company has rapidly grown to become a key player in the Indian fintech sector, driven by its mission to empower merchants and simplify their payment processes. BharatPe's innovative approach, robust technology, and deep understanding of the Indian market have made it a disruptive force, poised to revolutionize the industry.
Overview
| Company Name | BharatPe |
| --- | --- |
| Founded | 2018 |
| Headquarters | New Delhi, India |
| Founders | Ashneer Grover, Shashvat Nakrani |
| Industry | Financial Technology (Fintech) |
| Services | Payment solutions, digital lending, merchant loans |
| Funding | Total funding raised: $330 million (as of 2021) |
| Investors | Sequoia Capital India, Insight Partners, etc. |
| Mobile App | Available for Android and iOS |
| Users | Over 6 million merchants (as of 2021) |
| Key Features | QR code-based payments, instant settlements, loans |
| Partnerships | Multiple banks and financial institutions |
| Revenue Model | Transaction-based fees, interest on loans |
Mission and Vision:
BharatPe's mission is to enable small and medium-sized businesses in India to embrace digital transactions easily and securely. By providing seamless payment solutions, the company aims to simplify financial services for merchants across the country. Their vision is to build a financial ecosystem that empowers merchants, enhances customer experiences, and contributes to the growth of the Indian economy.
Key Products and Services:
BharatPe offers a range of innovative products and services tailored to the needs of Indian merchants. Their flagship product is a QR code-based payment app that allows merchants to accept payments from various digital wallets, UPI (Unified Payments Interface), and credit/debit cards. This eliminates the need for multiple payment apps and provides a unified platform for managing transactions.
In addition to payments, BharatPe offers value-added services such as instant settlement of funds, working capital loans, and integration with popular accounting software. The company's aim is to provide a comprehensive suite of services that address the diverse financial needs of small businesses.
Unique Value Proposition:
What sets BharatPe apart is its commitment to simplifying digital payments for merchants. The company recognizes the challenges faced by small businesses in adopting new technologies, and it has designed its solutions to be user-friendly and accessible. By combining cutting-edge technology with a deep understanding of the Indian market, BharatPe offers a hassle-free payment experience for both merchants and customers.
Target Market:
BharatPe primarily focuses on serving small and medium-sized businesses, including local stores, kirana shops, restaurants, and other offline merchants. With a vast market segment in India still reliant on cash transactions, BharatPe aims to bridge the gap by offering digital payment solutions that are tailored to the specific needs and constraints of these businesses.
Notable Achievements:
Since its inception, BharatPe has achieved several milestones that highlight its success and impact in the Indian startup ecosystem. The company has witnessed remarkable growth, expanding its merchant base to millions across the country. BharatPe has forged strategic partnerships with prominent players in the industry, including banks, payment networks, and financial institutions. These collaborations have further strengthened its position and enabled it to provide additional value-added services to merchants.
Founding Story, Team, and Company Culture:
BharatPe was founded in 2018 by Ashneer Grover and Shashvat Nakrani, both experienced professionals in the fintech industry. The founders were motivated to address the challenges faced by small merchants in adopting digital payments and saw an opportunity to make a meaningful impact. Supported by a team of talented professionals, BharatPe fosters a culture of innovation, collaboration, and customer-centricity. The company values agility, adaptability, and a deep understanding of merchant requirements.
Growth Trajectory, Funding, and Partnerships:
BharatPe has experienced rapid growth since its inception. The company has raised significant funding from renowned investors, including venture capital firms and financial institutions. This has enabled BharatPe to expand its operations, enhance its product offerings, and strengthen its market presence. Strategic partnerships with banks and other financial service providers have also played a crucial role in fueling the company's growth trajectory.
Future Plans and Impact:
Looking ahead, BharatPe aims to further deepen its penetration in the Indian market by expanding its merchant network and diversifying its product offerings. The company plans to leverage technology advancements such as artificial intelligence and machine learning to enhance its services and provide personalized experiences to merchants. With its customer-centric approach, strong financial backing, and innovative solutions, BharatPe is poised to make a significant impact in the Indian payment industry and contribute to the country's digital transformation.
FAQ's
What is BharatPe?
BharatPe is a leading Indian financial technology (fintech) company that provides digital payment solutions and services to small and medium-sized businesses (SMBs) across the country.
What services does BharatPe offer?
BharatPe offers a range of services, including QR code-based payments, UPI (Unified Payments Interface) payments, digital lending, and other financial products tailored for SMBs. They aim to simplify and streamline payment processes for merchants.
How does BharatPe's QR code-based payment system work?
BharatPe provides merchants with a personalized QR code that customers can scan using any UPI-enabled payment app. The payment is securely processed, and the funds are settled directly into the merchant's bank account.
Can I accept payments through BharatPe if I don't have a physical store?
Yes, BharatPe enables merchants to accept payments even if they don't have a physical store. You can generate a QR code and receive payments through your smartphone using BharatPe's mobile app.
Are there any charges or fees for using BharatPe's services?
BharatPe does not charge merchants for basic services such as QR code payments and UPI payments. However, they may have optional premium services or additional financial products that may have associated charges.
Can I get a loan or credit through BharatPe?
Yes, BharatPe offers digital lending services to eligible merchants. They provide instant loans and credit facilities based on the merchant's transaction history and other factors.
Is BharatPe's platform secure?
BharatPe prioritizes the security of its platform. They use advanced encryption techniques to safeguard transaction data and comply with industry standards and regulations to ensure the privacy and security of customer information.
What is the process for onboarding as a merchant with BharatPe?
To onboard as a merchant with BharatPe, you typically need to download their mobile app, complete the registration process, and provide the necessary KYC (Know Your Customer) documents. The app will guide you through the steps required for onboarding.
Does BharatPe provide customer support?
Yes, BharatPe offers customer support to assist merchants with any queries or issues. They usually provide support through multiple channels, including phone, email, and in-app chat.
Is BharatPe available in all regions of India?
BharatPe has a widespread presence in India, but it's always a good idea to check if their services are available in your specific region. They continue to expand their network and coverage across the country.
Also read
India's Burgeoning Unicorn Club: A Growing List of 108 Promising Startups